Heidi Rey's Grad Project Featured in Globe and Mail's 'Designing Canada'
Posted on May 31, 2021
The recent ECU grad's aspen wood dining set promotes togetherness and mutual presence.
A grad project by designer Heidi Rey (BDes 2020) was recently featured in the Globe and Mail's second edition of Designing Canada, an annual spotlight of the best architecture, interiors and housewares from across the country.

Heidi's Bouba dining set (named after the bouba/kiki effect that maps the relationship between speech sounds and visual shapes) was chosen to represent the work of Canadian design students.
"Much of design is about the individual experience, as opposed to a shared experience," Heidi tells the Globe, adding that Bouba was built to foster connection and interaction. "It's about togetherness and bringing people together with form."
Bouba was chosen by a group of Globe and Mail editors from among student submissions from design schools nationwide.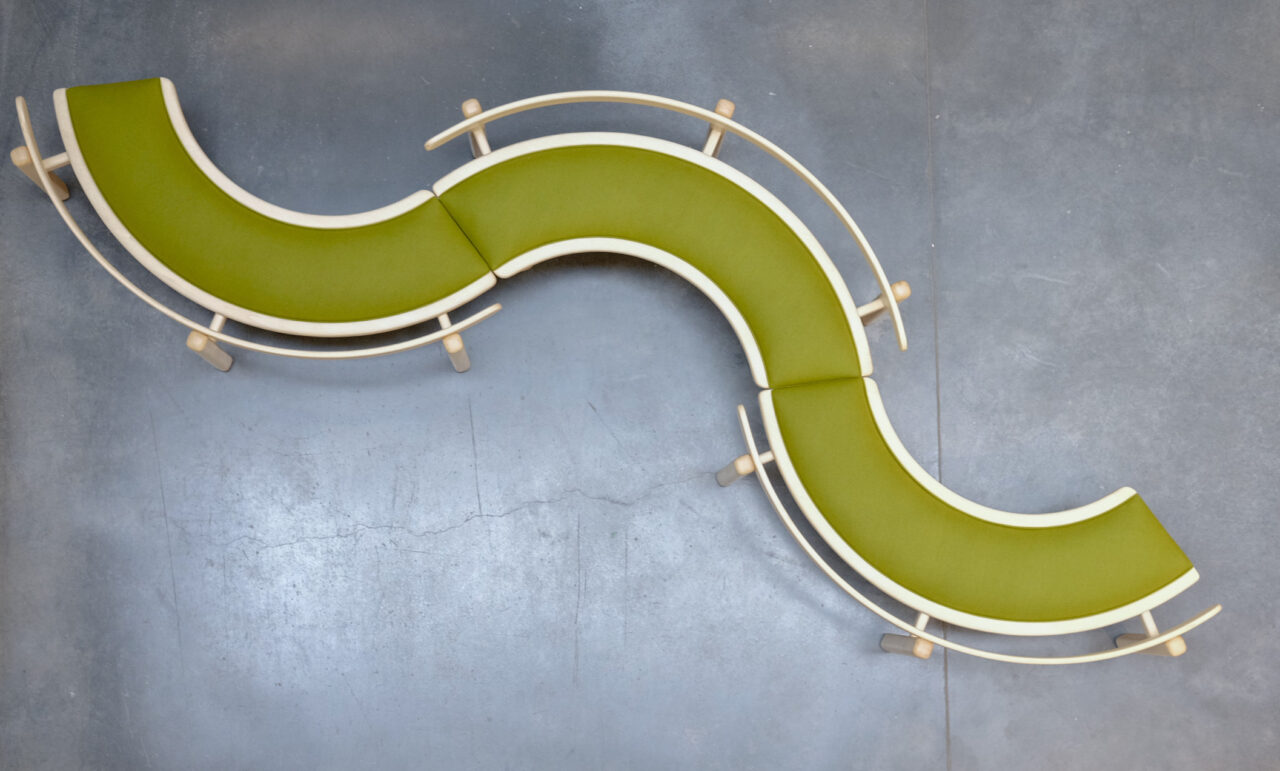 The dining set's formal simplicity allows for a number of creative arrangements. But at its core, Bouba offers an intimate, inclusive experience. Guests are seated on "continuous" benches around a circular table, which, Heidi notes, means there can be "no head." Made from solid aspen, the pale seats bear an "all-encompassing" backrest, holding participants together with a closeness that gestures to a time before isolation was the rule.
Melton wool covers the bench seats — a textile Heidi chose both because it's a natural fibre and because of its association with creaturely comfort.
"I really wanted to feel that softness," Heidi, who currently works as a junior designer for Article, tells the Globe.
Bouba also includes crawl-glazed, round-bottom stoneware cups, which must be held to be kept upright. Heidi says this feature might encourage guests to request help from one another when both hands are needed. This mutual reliance is further emphasized by the way the continuous benches compel guests to coordinate when rising from or being seated at the table.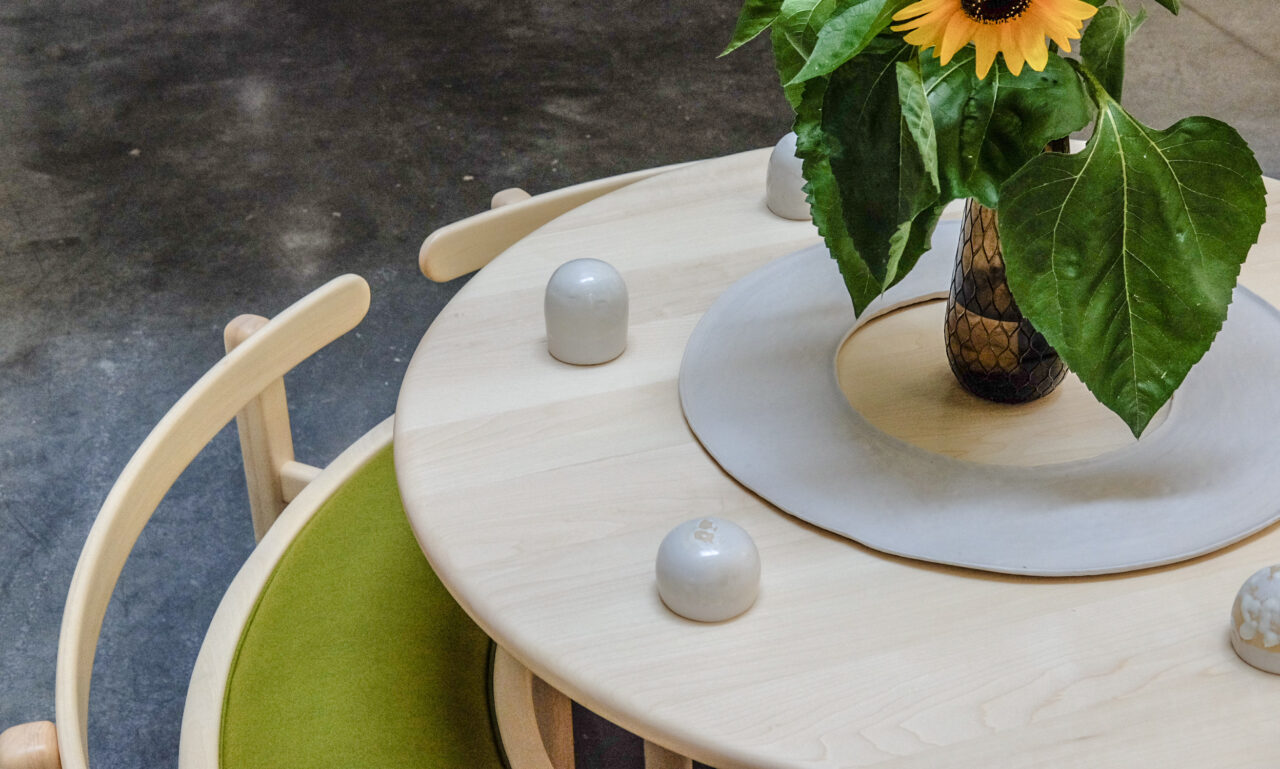 Having graduated into the pandemic, Heidi reflected in her grad project statement on the ways Bouba's values took on renewed urgency at a moment of profound separateness.
"Within the immensity of unknowns that we currently face lies a trying and beautiful clarity — we now have the ability to recognize what we value in the reality we had before, similar in many ways to the epiphanies that are realized following the loss of a loved one," she writes.
"This is the very essence of what Bouba is trying to provoke; the value that lies in presence, and the power our memories hold."