'Indigeneity Rising' Showcases 'Powerful, Thoughtful' Works by Indigenous Artists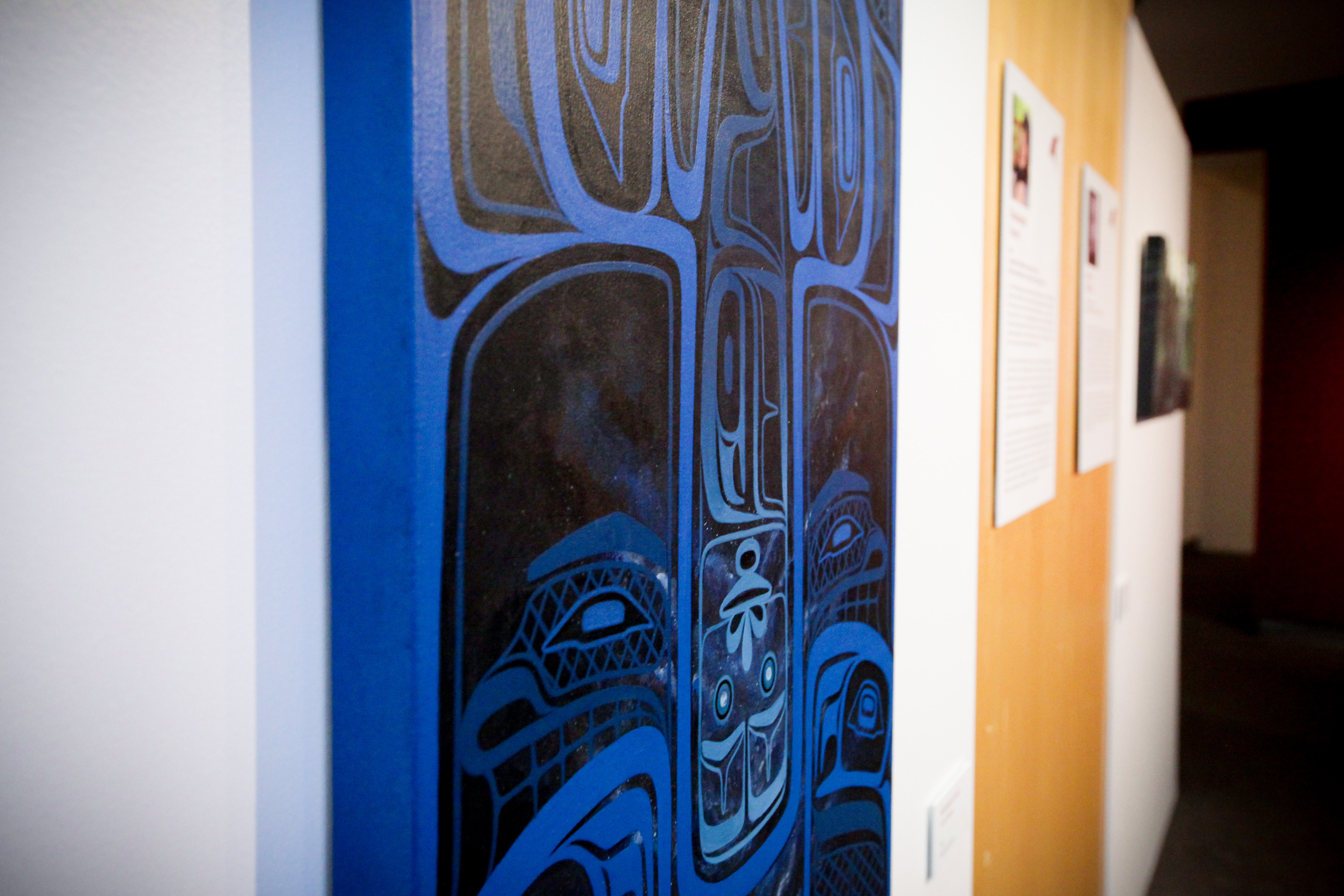 Posted on September 30, 2021
The exhibition, now showing at the Museum of Vancouver, presents recent works by recipients of the 2020 YVR Art Foundation Scholarship.
The Museum of Vancouver (MOV) is once again presenting an exhibition showcasing the work of YVR Art Foundation Scholarship winners.
The show, titled Indigeneity Rising: Celebrating Our People, Our Stories, and Our Traditions, will show through Nov. 14 at the MOV, after which it will relocate to Vancouver International Airport.
"This exhibition celebrates those who kept memory alive in difficult times; those who had the determination to do the work of knowledge repatriation; those who now mentor; and those who are forging new paths of creativity and resilience within their respective communities," the MOV writes in a statement."
These acts of resilience and determination were undertaken during a tremendously difficult year — one which follows centuries of ongoing inequity, indignity and worse under colonization, MOV Indigenous Collections and Engagement curator Sharon Fortney notes.
"For many community members this last year has been a difficult one, from the isolation and fear wrought by COVID-19, to the ongoing recovery of the little ones who were lost to residential schools across our nation," Sharon says in a statement.
"The work of the YVR Art Foundation is about redress and encouraging resilience through awards that support art creation while expanding the cultural literacy of recipients through mentorship opportunities, formal study, and/or encounters with belongings in museums and galleries. The results are powerful and thoughtful works that imbue the power of self-realization."
Artists in the show include Christopher Auchter (BMA 2002), Cyril Bennett-Nabess, Marlo Wylie Brillon, Shoshannah Greene (BMA 2015), Jade Hanuse, Jared Kane, Cody Lecoy, Sage Nowak, Toonasa (Jordana Luggi) and current ECU BFA student Naomi Watkins. All are recipients of 2020 YVR Art Foundation Scholarships.
"Each of the artists featured in this exhibition created an artwork that invokes a specific form of memory and identity — whether it is rooted in story, is expressed as visual culture, or is investigated through portraiture, each of the featured artworks celebrate the diversity and uniqueness of Indigenous identity today," the MOV's exhibition statement reads.
All 10 artists directed the support they received from the Art Foundation Scholarship program toward attending art school or studying with mentors who "helped them to explore new mediums, such as sculpture and carving, or to expand their personal knowledge of Indigenous design," according to the MOV.
"MOV is honoured to showcase the work of these 10 talented artists and raise our hands in respect and appreciation for their mentors."
Visit the MOV website now to learn more about Indigeneity Rising, and to find profiles of all 10 outstanding artists.