Land-Based Design Course Uses ECU Campus as Test Case in Decolonial Wayfinding Project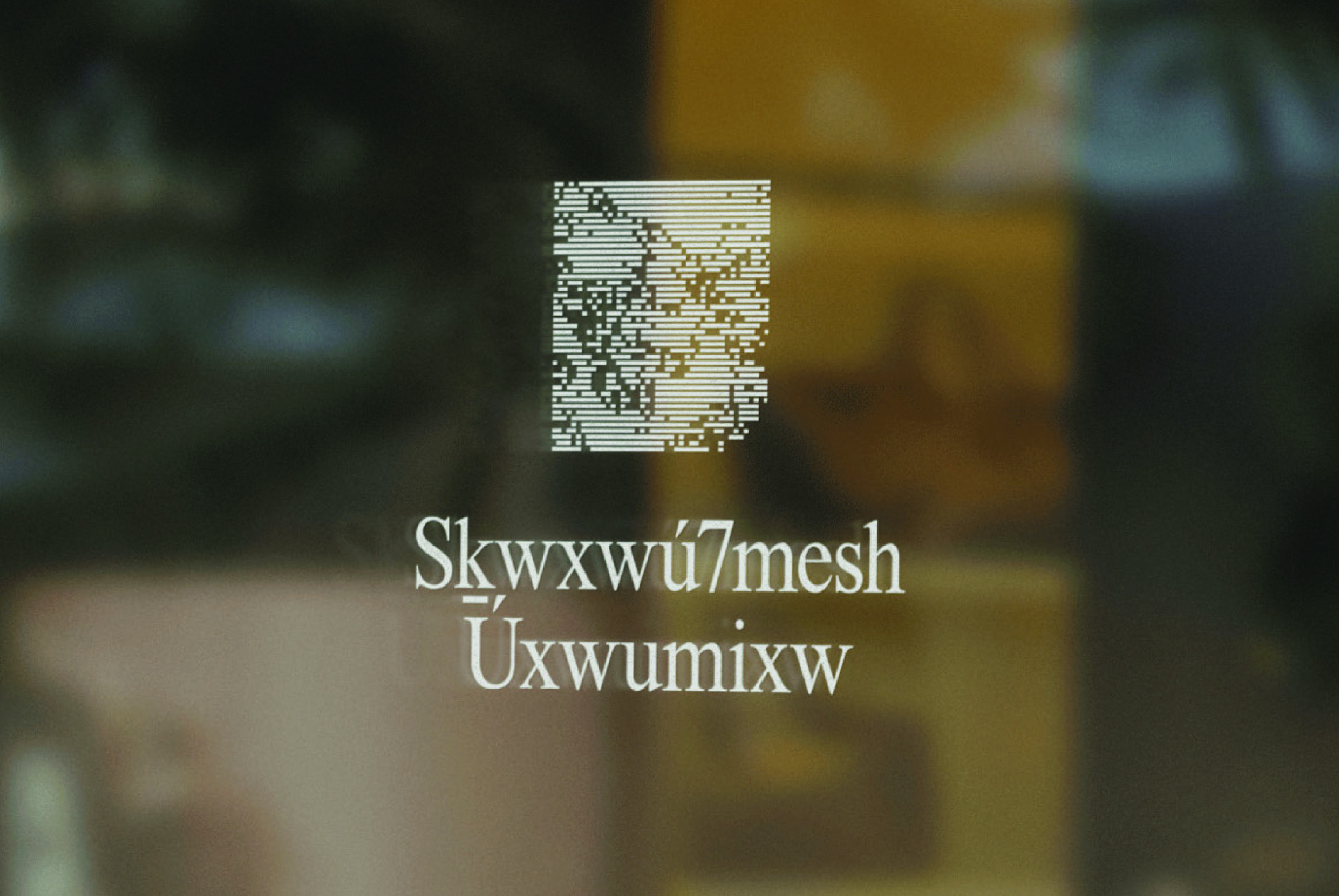 Posted on August 31, 2021
"Land-based" design and teaching emphasize local histories, relationships to place, and Indigenous sovereignty.

A new design course uses the Emily Carr University campus as a case study for lessons on wayfinding design, with an emphasis on Indigenous histories and ways of knowing.
Called 'Rereading Place,' the course curriculum was developed and led by LatinX designer and ECU faculty member Pat Vera, with the support of Nuu-chah-nulth, Gitxsan and Kwakwaka'wakw designer, artist and associate director of aboriginal programs Connie Watts, as well as the participation of Indigenous cultural advisors, including Anishinaabe/Ashkenazi Métis (Ojibway-Jewish/Métis) artist and ECU faculty member Mimi Gellman and Squamish artist and educator Splash, also known as Aaron Nelson-Moody.
During Splash's time with the class, he responded to each student's question with a story — an Indigenous storytelling approach that Pat says gradually deepened the class's understanding of land, history and place.
"We started by wanting to know a little bit more about how we relate to this place in British Columbia," Pat tells me. "But we learned way more about what it means to be human; what it means to be a witness; what it means to be a part of our community. We learned about what a Potlatch is and how we can apply it in order to see things differently."
The effect of seminars including Splash's was "a shift in the way traditional design practice — and teachings — are made," she adds. It is bringing the community in to share and participate.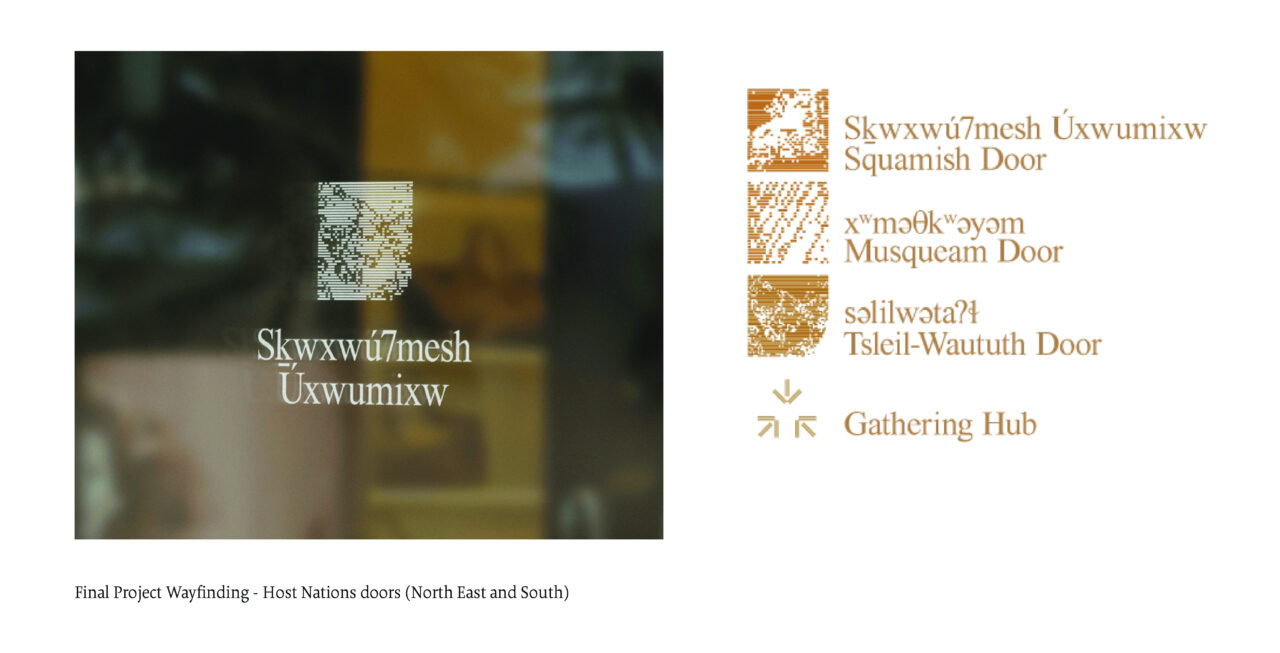 This so-called shift falls broadly under the umbrella of "land-based" design and teaching. The concept refers to an approach that prioritizes local histories, relationships to place, and Indigenous sovereignty; emphasizes different ways of knowing, learning and being; and acknowledges the positionality (or, personal relation to a social or political context) of educators and students.
In other words, land-based design is a decolonial method that offers active, historically grounded corrections to canonical, Western notions of history and place (which often reproduce or enforce oppressive, exclusive, racist or white supremacist ideologies).
The spring, 2021, edition of 'Rereading Place' — the first time the class had been taught at ECU — included students from second, third and fourth years. The course tasked students with proposing new wayfinding systems for the ECU campus based on what they learned throughout the semester.
Lessons included an in-person meeting on Emily Carr campus, which sits on traditional, ancestral and unceded Coast Salish territory. To begin this meeting, Splash formally welcomed students as guests. Students were also encouraged to explore and experience the land physically — an act Pat says was likely already an alien concept for many people, even before COVID outlawed touch.
Students readily embraced the histories illustrated by Splash and other local Indigenous guest presenters, incorporating them into their final proposals. The campus' entrances, for instance, were renamed for Coast Salish territories. The north entrance became the Squamish Nation entrance, the south became the Musqueam entrance, and the east became the Tsleil-Waututh entrance.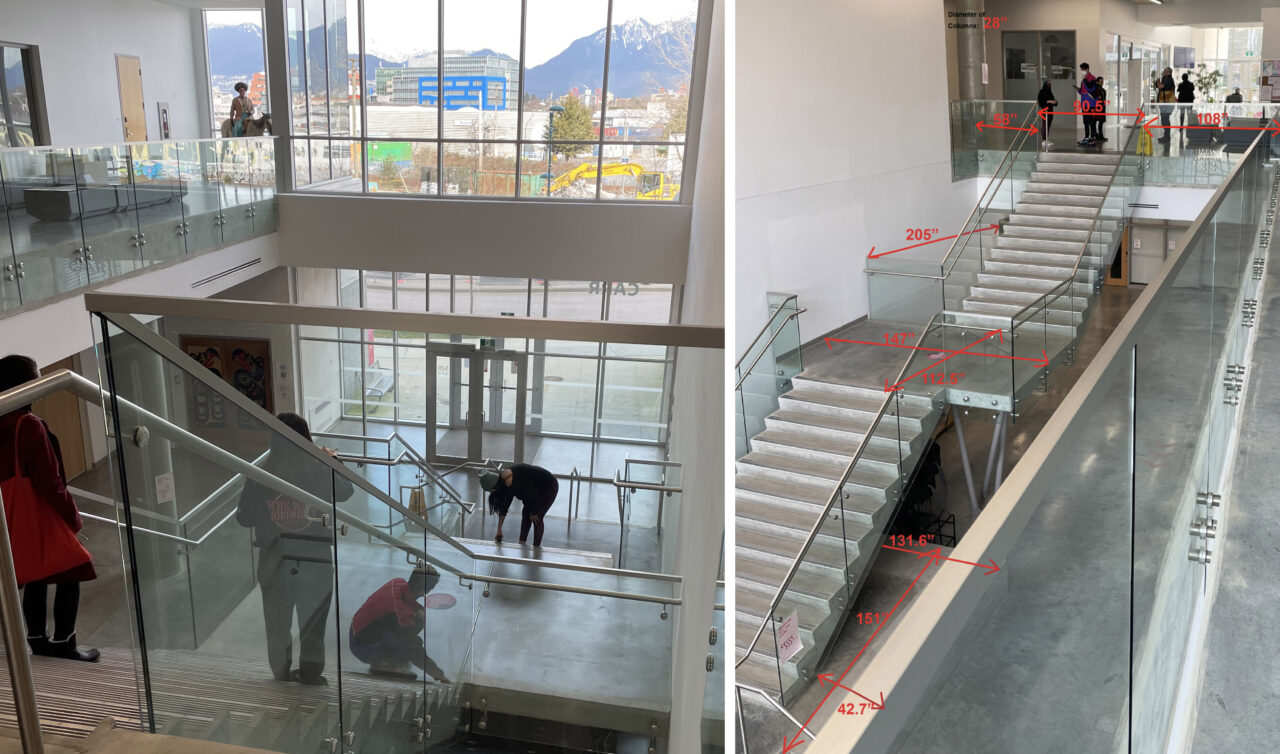 Recent ECU grad Eno Won (BDes 2021) took 'Rereading Place' during her fourth year as a Communication Design student. Eno says Splash helped reveal the close connections between living communities, language, history and land.
"Our team focused on sharing the practice of witnessing the Indigenous knowledge embedded in the land on which ECU resides," Eno says. "The time with Splash explained the importance of spending time together and becoming responsible for what we have witnessed together (with a stronger sense of community)."
Kenneth Boediman, who will begin his fourth year as an Industrial Design student in September, says meeting Splash was "probably one of my biggest highlights of the semester." The class's focus on positionality was an especially empowering part of 'Rereading Place,' he adds.
"Only through a deep acknowledgement and understanding of positionality, especially in land-based design, were we able to create our refined and more meaningful proposal for our wayfinding project," Kenneth says. "I definitely think this is one of the key takeaways I've learned as a result of taking this enriching course."
Pat says this emphasis on positionality was also refreshing from her perspective as an educator. Not only did it provide an opportunity to reflect on her specific relationship to the land through her identity as a queer, Latinx mestiza woman, it also provided space for a levelling of the traditional hierarchy between student and teacher. In getting to know each other as humans, Pat says a deeper understanding emerged between herself and her students. This renewed understanding was built around a focus on belonging and participation.
"I tried to listen a lot to the students, meaning listening to them talk about all their own experiences not only within the class, but within the university, and how they felt about being part of Emily Carr as a community," she says. "So, that was another layer of reflection. How do we fit in? How do we actually belong? How can we actually be a part of this community?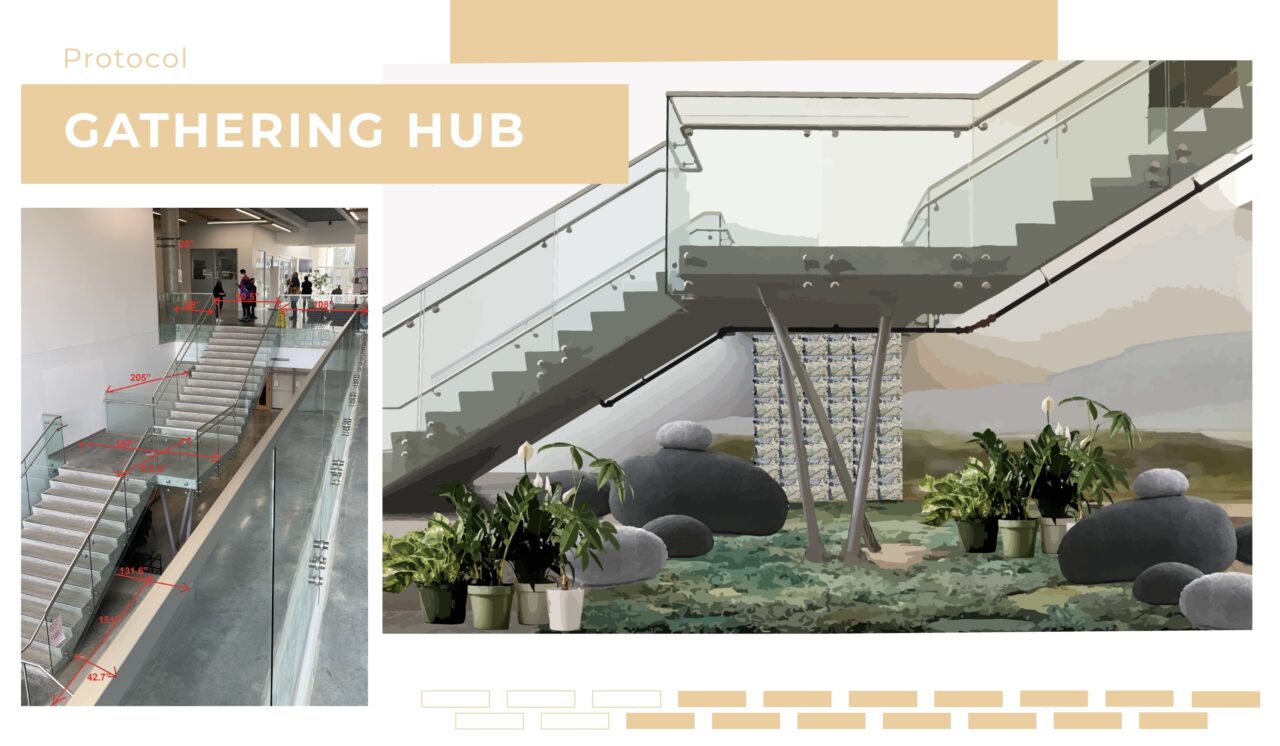 As with many ECU students, those enrolled in 'Rereading Place' were keen to find new ways to be a part of the university community — especially after so many months spent studying remotely. Learning more about the space they and their campus occupy seemed to encourage a feeling of greater acceptance and agency in those spaces, Pat says.
Recent grad Annika Dixon-Reusz (BDes 2021) was in her fourth year as an Industrial Design student at the time she took the course. Annika says connecting with class advisors and fellow students was a particular highlight.
"I learned that land positionality through design is a way of humbly grounding a project to its space and has the potential — through the gathering of community — to create unity, reflection, and conversation," she writes. "I learned that by grounding a project in positionality, roots, narratives and landscapes are shared and transformed into growth and further learning. I learned a lot from this course that I will take forward with me."
Communication Design student Anna Ivasyshyna, who will enter her fourth year in September, says she felt "comforted" by the on-campus class time with Splash, Pat and her peers. This feeling highlighted the value of developing a personal connection to place, Anna adds.
"Splash told us about his Squamish rituals and traditions, the importance of being together and creating together," she recalls. "The importance of gatherings was the main thing I learned, as well as that it would be nice if I could personally leave my 'legacy' behind in the form of encouraging students to develop a physical relationship to the place."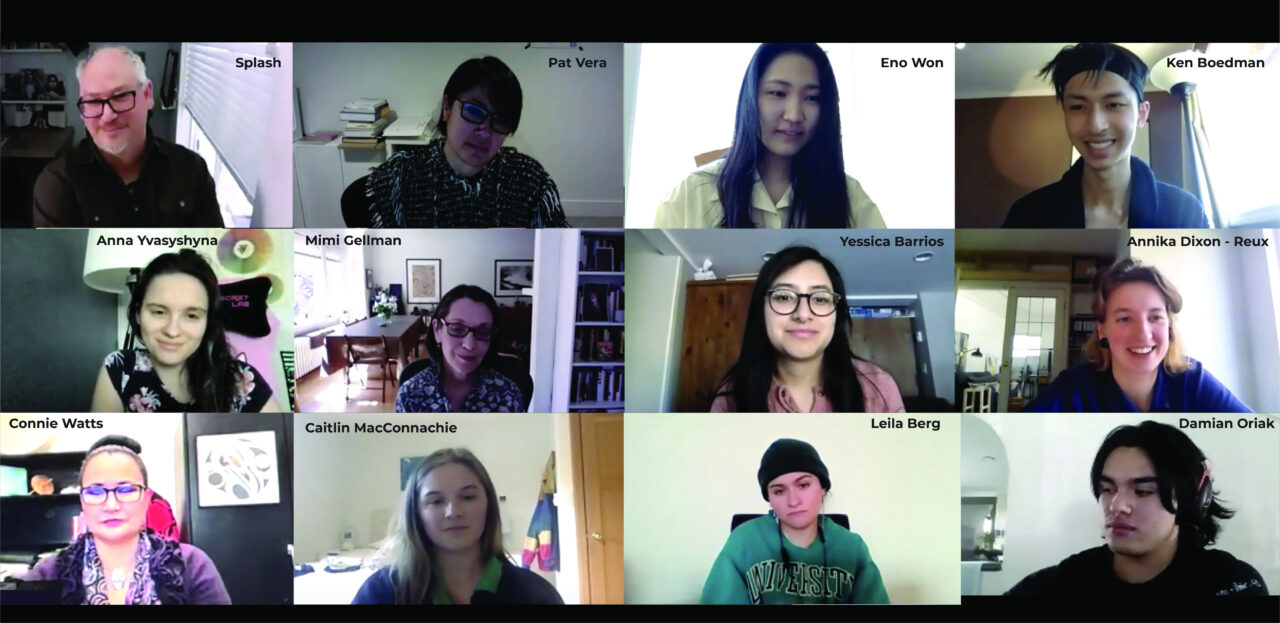 For Pat, the pride with which these students describe learning about the land and its history is precisely the point. It's also only a beginning. Land-based design isn't simply about changing the way designers do their work, she says. It's about an ontological shift: changing the way people perceive their responsibility to the place they live, and to the ongoing work of decolonization.

"Bringing together people with all these different backgrounds and different identities is a way of building a community that is more inclusive, more equal, more diverse," Pat tells me. "We can deconstruct the standard colonial modern canons by acknowledging the land where we are situated and by building a community of shared knowledge in a respectful and participatory way. When we do so, we refuse to abide by a universal world that focuses on individual progress. What we do is look into the pluriverse where many worlds can co-exist."
'Rereading Place' will be taught again in Spring term, 2022.