Lindsay McIntyre Earns WIDC Feature Film Award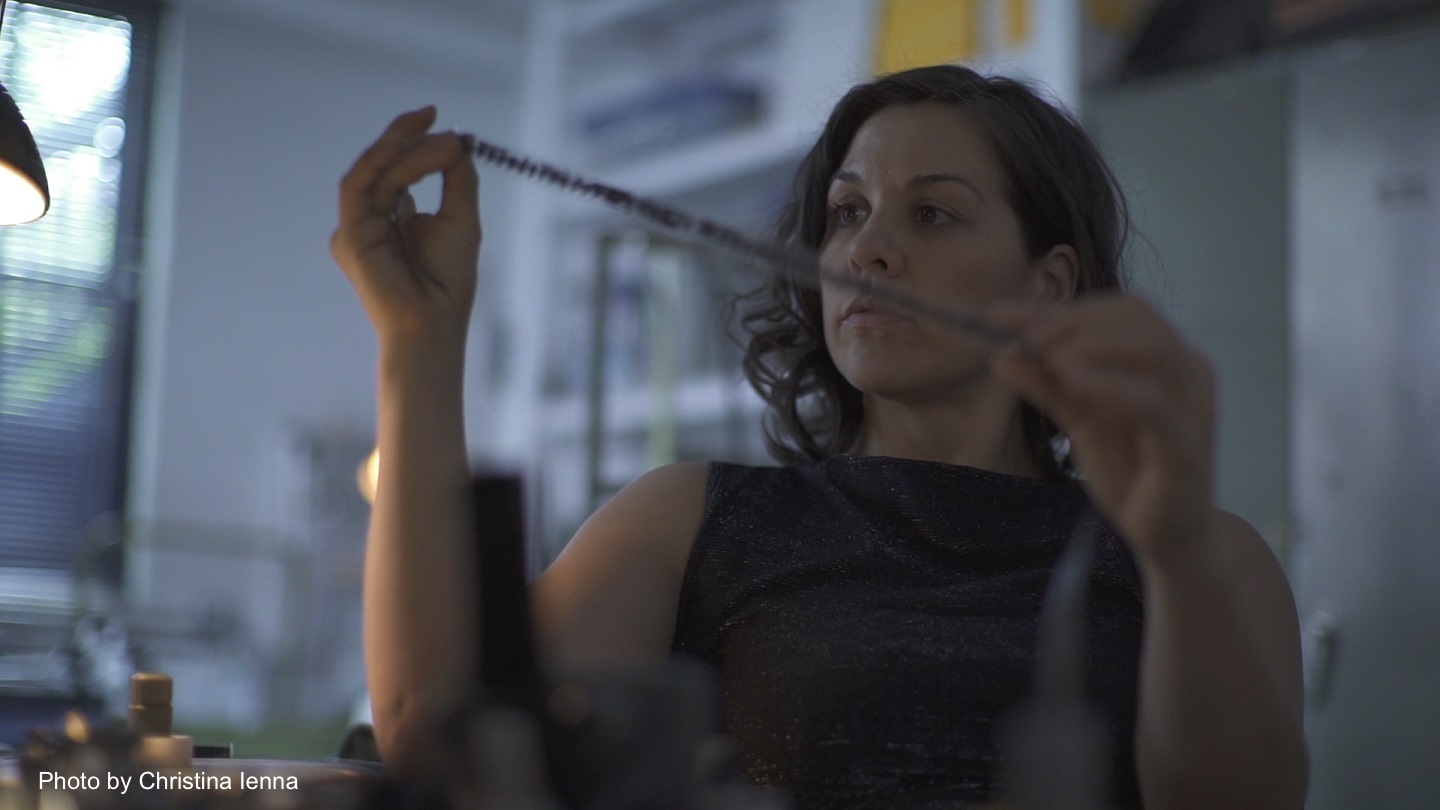 Posted on December 16, 2021 | Updated January 04, 2022, 2:58pm
The prize will go to support The Words We Can't Speak, a forthcoming feature film written, directed and produced by the artist and ECU faculty member.
Multidisciplinary artist and filmmaker of Inuit and Scottish descent Lindsay McIntyre has been awarded the 2021 Women in the Director's Chair (WIDC) Feature Film Award.
The award, which comes with an in-kind prize valued at nearly a quarter million dollars, will support the production of Lindsay's feature film, The Words We Can't Speak, which is inspired by the life of Lindsay's Inuk grandmother, according to a WIDC press release.
In a statement, Lindsay notes her gratitude for the honour, as well as her hopes for the film's resonance with emerging artists.
"I'm just endlessly grateful to the jury, to WIDC and the sponsors of the award," Lindsay, an ECU faculty member, says in a statement.
"This project is extremely important to me. In sharing Kumaa'naaq's story, I'm excited to work with community to bring this project to life and especially to create opportunities for other young artists within those communities. I hope this film may be a way for people to reconnect and reclaim this story in a way that is good for them each individually."
Written (and to be directed and produced) by Lindsay, The Words We Can't Speak is "a drama inspired by lived experiences that shares the story of one Inuk woman's silent determination to keep those she loves safe and to preserve that which she holds most dear."
Carol Whiteman, a WIDC co-creator & producer who provides executive producing services as part of the award, echoes Lindsay's anticipation for the film's impact, noting Lindsay's powerful artistic vision.
"Lindsay McIntyre is an important artistic voice, and her story was a clear choice for the peer jury," Carol says in a statement. "We are all going to learn so much from this compelling story, and also from how Lindsay plans to co-create and share it."
WIDC's Feature Film Award is designed to support the production and increase the number of narrative feature films directed by women. Since 2009, it has helped support a dozen award-winning films by Canadian women directors.
Learn more about Lindsay and The Words We Can't Speak as well as about WIDC and the Feature Film Award now at WIDC.ca.