Mia Weinberg's 'Fractured Legacy' Opens in Germany at Museum Peter August Böckstiegel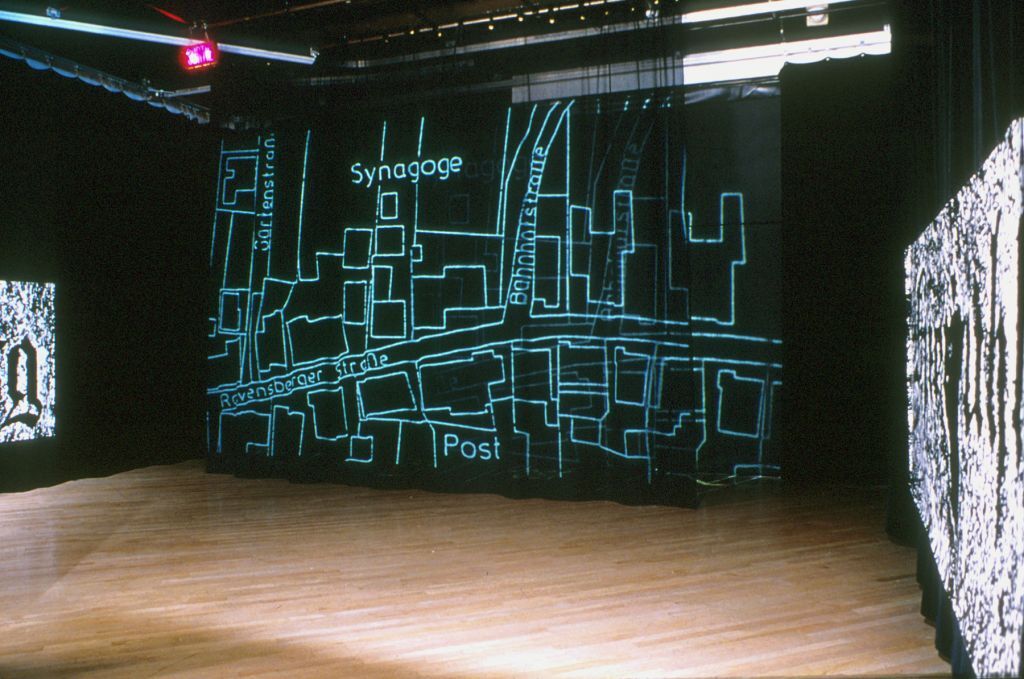 Posted on September 03, 2021 | Updated November 08, 2023, 12:09pm
The work explores the artist's Jewish roots, while the exhibition marks the work returning 'home' to her father's birthplace.
Mia Weinberg (Diploma 1994) created work in her forthcoming exhibition, Fractured Legacy, in the 90s. With the support of a BC Arts Council travel grant, Mia will be at the opening of Fractured Legacy at Museum Peter August Böckstiegel, which happens to be in the town where her father was born.
"This work started in my last couple of years at Emily Carr when I was exploring my identity," said Mia. "I grew up in the UK but both my parents are Jewish refugees from Germany. They left Germany in 1939 as children. I had never looked at my experience around identity until I moved to Canada a couple of years before starting at Emily Carr. The move prompted me to begin that exploration as I never felt like I really belonged in the UK."
After settling in Vancouver, Mia came to realize that she was much more willing to share her Jewish identity with Vancouverites than she was in England. "In England, I didn't reveal that until I had known someone for a long time," she explained.
When creating the work at ECU, Mia was enrolled in the painting department. But she says she kept finding herself in the darkroom. In the last couple years of her studies, all of Mia's work ended up being photo-based.
"I wasn't using a camera," shared Mia. "I worked with photograms. I was creating my own negatives, with acrylic transfers and photocopies on acetate. Using small historic family photographs, I created text and image based work about my grandparents and great grandparents."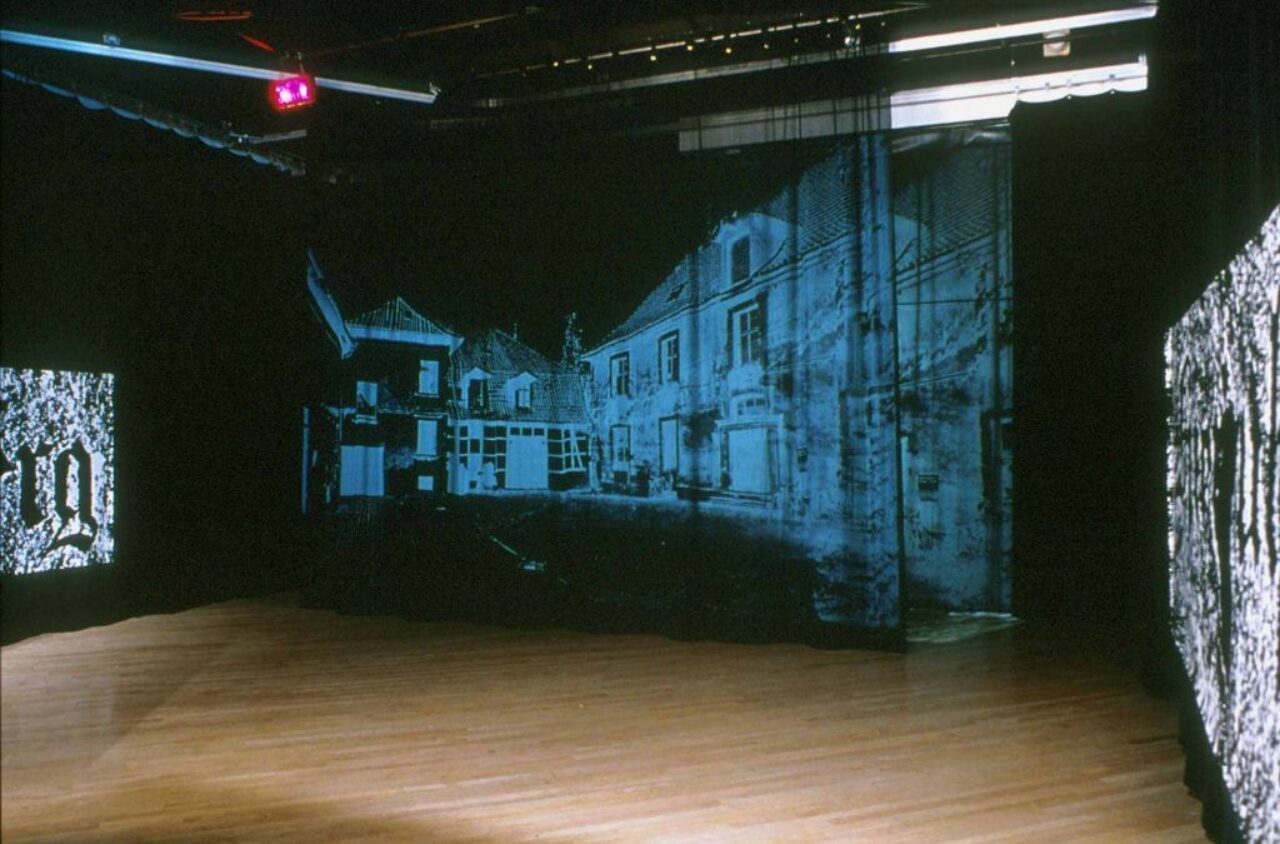 The work that Mia created was representational of her personal journey and incredibly significant to her family history.
In the exhibition catalogue, Renée Van Halm writes that Mia's work "spoke to broader issues of displacement and identity; subjects that were only beginning to be addressed in artwork at that time. We now recognize 25 years later the real significance of her artwork as the world deals with mass migrations. This work serves not only as a personal memoir but as a metaphor for the contemporary diaspora."

Mia's 1994 photo-based installation grad work, 44 Ravensberger Strasse, is an assemblage of images of her great grandmother's house that have been enlarged.
"There is no one position where you can look at this work and see it lined up," said Mia. "It's incomplete just as my knowledge is. What I've learned of this house is mediated through generations and the loss of concrete memories as they are not my own but what my father passed down to me."
Fractured Legacy, the namesake of the exhibition, was created in 1997. The projected-image installation, originally using a sequence of 26 slides, has been digitized for the exhibition with the help of fellow alum, Zoran Dragelj (BMA 1997).
The images are projected on a drape of black theatre scrim alongside two photo-murals and is accompanied by a 3-track audio loop. The photo-murals are made from gravestone rubbings that read "Hier ruht" (here lies) on one and "Weinberg" on the other. The projected images include photos of her father's childhood home, a map of his town, and text transcription of Mia's father reflecting on his childhood.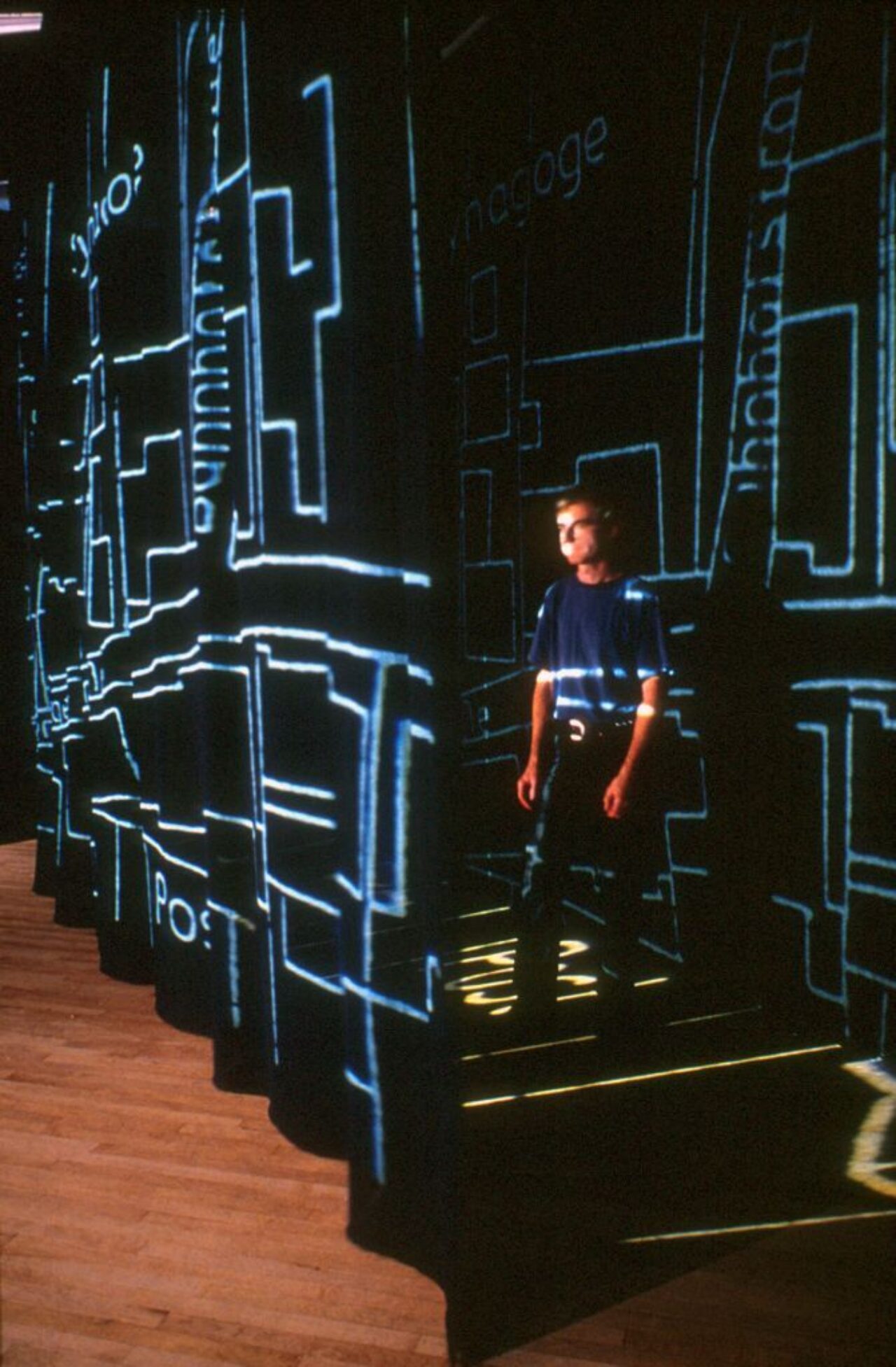 "I visited Germany with my father and we walked in the Jewish cemetery. I recorded our conversation as he explained to me how I was related to all the people buried there. This visit generated the 3-track audio that accompanies the installation," said Mia.
"One track is my father telling me who's who and who did or didn't get out of Germany — who is buried in the cemetery, and whose children I know. Another layer is me sitting in the cemetery by myself and pondering all these people. The final layer is the sound of songbirds from the village. This is something I grew up hearing my father talk about, but until I was there, I had never heard anything like it."
This piece, along with the rest of the work, has finally made its way home to an audience of people who truly understand it.
In a foreword to the exhibition catalogue, David Riedel writes that Fractured Legacy is about the Weinberg family and Mia's roots. "We encounter her ancestors, members of a family that had lived in Werther for generations, some of them highly respected and, at the beginning of the 20th century, successful merchants and entrepreneurs. At the time Werther had a Jewish community, a synagogue, a Jewish cemetery. The Nazis saw to it that there are hardly any traces left of all this."

"I am hoping that my show will contribute to the fight against anti-Semitism and racism," said Mia.
The artist's work is the first exhibition of a contemporary artist that the museum has shown. It is monumental in that the work is about the place where it is being shown.
"The specific location of her forthcoming exhibition in the town of Werther, Germany allows for the work to be shown at 'home' to an audience who are its real subject," writes Renée Van Halm. "Mia's story will not be lost on her audience there. Her work and the discussions around it will form a significant element of the continued reconciliation efforts that the German people make with not forgetting their past. Fractured Legacy takes the personal and makes it political."
Fractured Legacy opens September 15th at Museum Peter August Böckstiegel in Werther. Mia will be travelling to assist with the installation of the exhibition as well as give at least three public presentations. The exhibition runs until December 26, 2021.