Nastenka Alava Calle's 'Dawn' Selected for PIFF/LA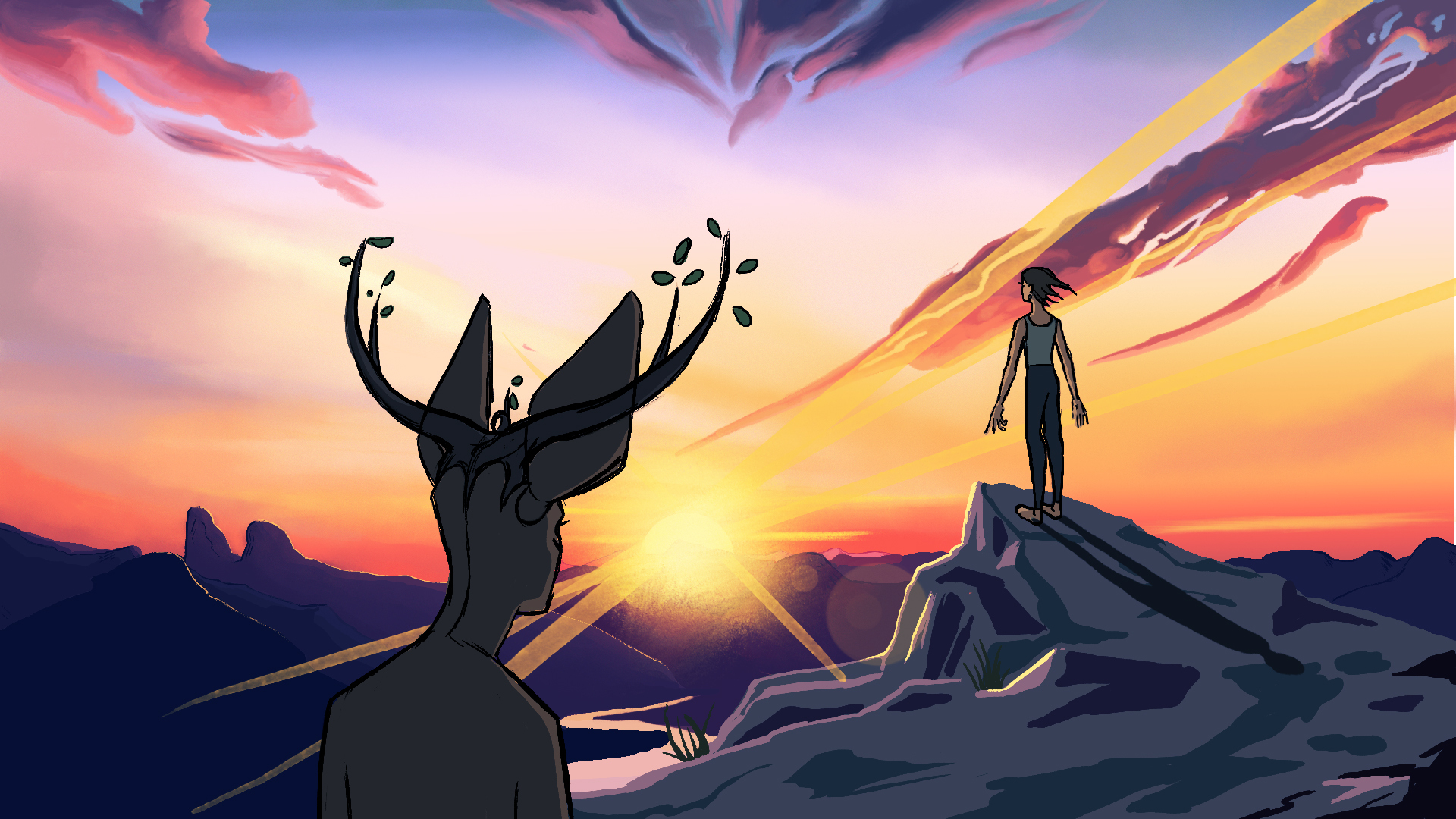 Posted on October 25, 2021 | Updated October 28, 2021, 7:39am
The film, a bittersweet meditation on mortality, was produced by Nastenka during her final year of study at ECU.
Dawn, the short, animated graduation film by artist and animator Nastenka Alava Calle (BMA 2021) was recently selected for presentation at the Panamanian International Film Festival in LA (PIFF/LA).
Nastenka took to social media shortly after receiving the news, expressing her "deep gratitude to everyone who helped in the making of this film."
"As an Ecuadorian-Canadian filmmaker I felt thankful that PIFF/LA decided to choose my film to be part of their festival," Nastenka tells me later via email. "I was happy that my film would be shared with more people to witness."
Dawn, which was completed during Nastenka's final year of study at Emily Carr University, tells the story of Anahi, a chimeric, antlered nature deity who keeps watch over the forest. One day, Anahi encounters Zora, a young girl, observing her from a distance at first and later helping her "reach peace with her own body," according to Nastenka.
"Dawn explores spiritual and mental healing through the land, and the interconnection of the physical body's death as an energy life-force we give back to the earth, for new life to grow," Nastenka writes. Bodies are fragile, she tells me; they are subject to disease, illness and disorder. Mental health is likewise delicate, she adds, though the power of the human heart plays a sustaining role in the face of physiological frailty.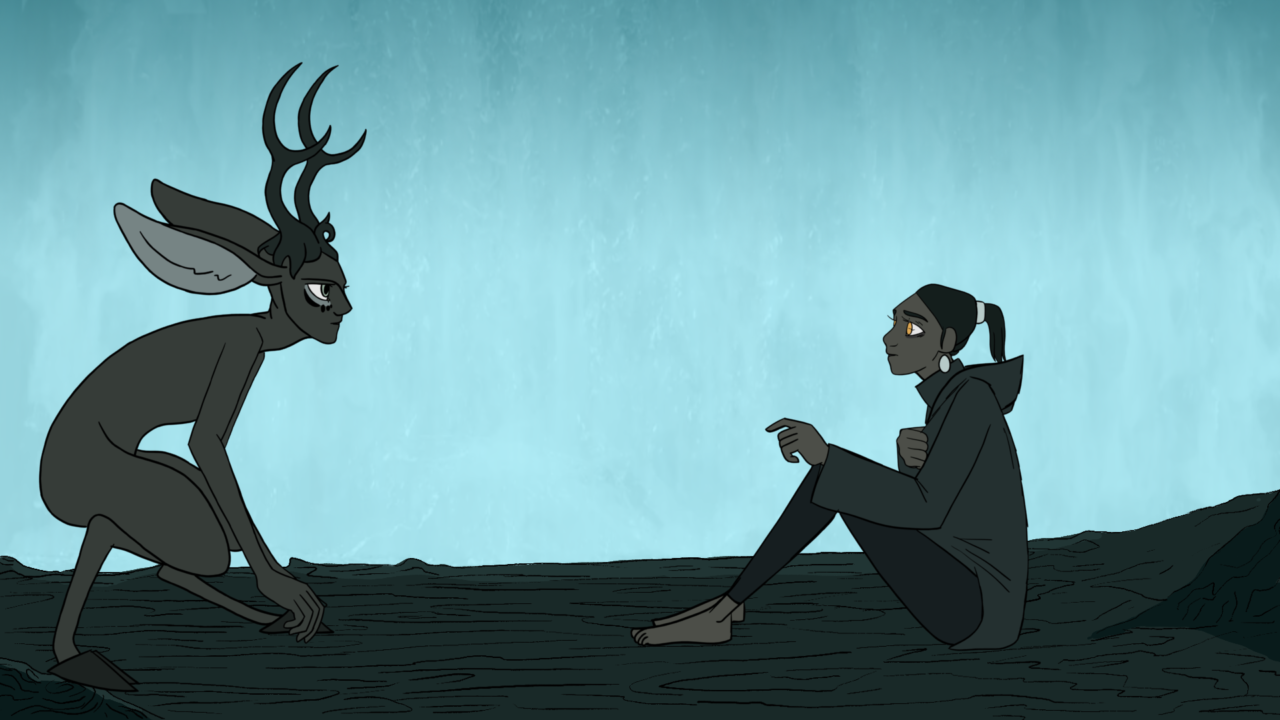 The film's themes of mortality and interconnectedness are ones Nastenka says have been drawn directly from her own life.
"I have battled with autoimmune disease since I was seven years old — sometimes getting better, sometimes worsening, but never fully healing," Nastenka says. "As I got older, hiking with my dog and walking through the forest and observing wildlife helped with my mental and physical state."
Nastenka says Dawn was likewise influenced by a recurring dream in which Nastenka "[passed] on to a state where I no longer experienced pain."
For Nastenka, the forest is a representation of both her own healing, and of this dreamworld beyond pain.
"The forest gives unconditional love, supporting our weight, breathing life into the lungs — a home one can always depend on to embrace our being and all its faults. [Dawn] touches on all these notions, and the forest creature becomes part of that embodiment."
Having completed an internship as a 2D animator with Janet Wang Studio and having helped develop an animated film for sexual education workshops while working as a research student at ECU, Nastenka says she is currently strengthening her portfolio and working on commissions while looking for a job in Vancouver's animation studios. She hopes to one day pursue a Master's degree "to create another short film regarding our current and future environmental destruction."
Visit Nastenka's portfolio site or follow her on Instagram to see more of her work. Visit ECU's grad show website to find out more about Dawn and view artwork from the making of the film.