New Access Gallery Show Features Works, Curation by ECU Community Members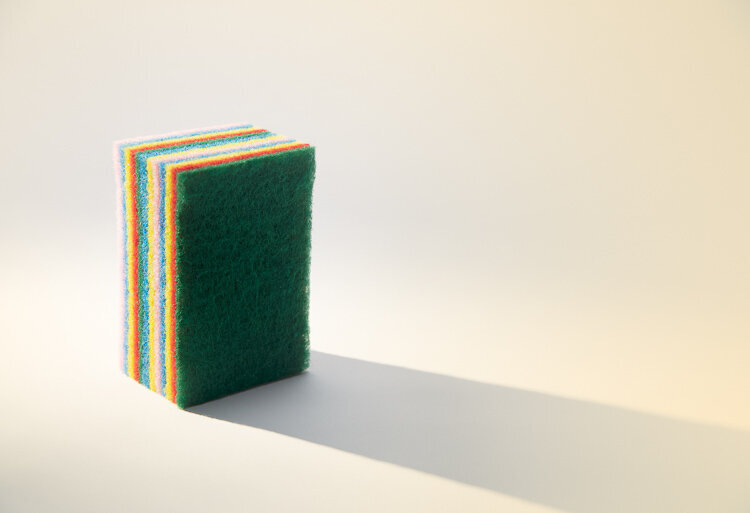 Posted on August 24, 2021 | Updated August 26, 2021, 7:42AM
Titled Conditional Belonging, the exhibition aims to make space for "alternative ways of being, knowing, and making."
A new exhibition at Access Gallery curated by artist and curator Rebecca Wang (BFA 2021) foregrounds personal and communal narratives around power relations, access, resistance, and healing.
The show, titled Conditional Belonging, features work by local emerging artists Art Action Earwig, Taryn Goodwin (4th year BFA), Maria-Margaretta (BFA 2018), Sydney Pickering (BFA 2021), Neena Robertson (BFA 2021), and Tadafumi Tamura each of whom contributes to the show's enactment of "a temporary belonging for alternative ways of being, knowing, and making," according to Rebecca's curatorial statement.
"Beginning with the question, 'What does it mean to make art with limited access and capacity?', the making of this exhibition has evolved into an investigation of how multi-faceted limited access and/or capacity could look like for artists in intersectional positions."
Produced as an independent project during Rebecca's co-op at Access Gallery as Curatorial Assistant, the multidisciplinary works in Conditional Belonging range from shadow puppetry performance to beadwork to video and photography.
"By recontextualizing memories, events, and fiction across time and space, and through kinship and location, Art Action Earwig and Sydney Pickering transform personal narratives into sites of collective healing," Rebecca's statement continues.
"When faced with disempowering policies, Taryn Goodwin and Neena Robertson confront power-laden colonial frameworks with creative interventions to validate their presence and occupy public and institutional space.
"Through activating the nuances and symbolism embedded in everyday objects, Tadafumi Tamura and Maria-Margaretta communicate the intangible and relational value accrued from embodied knowledge."
To enhance engagement with the local Chinatown neighbourhood in which Access is situated, the gallery helped facilitate the addition of Chinese subtitles for an excerpt of Home Squat Home, a shadow-puppetry performance video by Art Action Earwig, which is showing in the exhibition
Conditional Belonging runs from July 24 through Sept. 18. Because of ongoing pandemic health concerns, an opening reception will not be held.

A closing reception is currently scheduled for Friday, Sept. 17, from 7 to 9pm at Access Gallery. The reception will include a debut screening of Art Action Earwig's documentary The Shadows We Cast (with Chinese subtitles) at 8pm.
To learn more about Conditional Belonging, and about Access Gallery's other current and upcoming programming, visit accessgallery.ca.