New Show by Annie Briard Explores Colour, Light and the Act of Seeing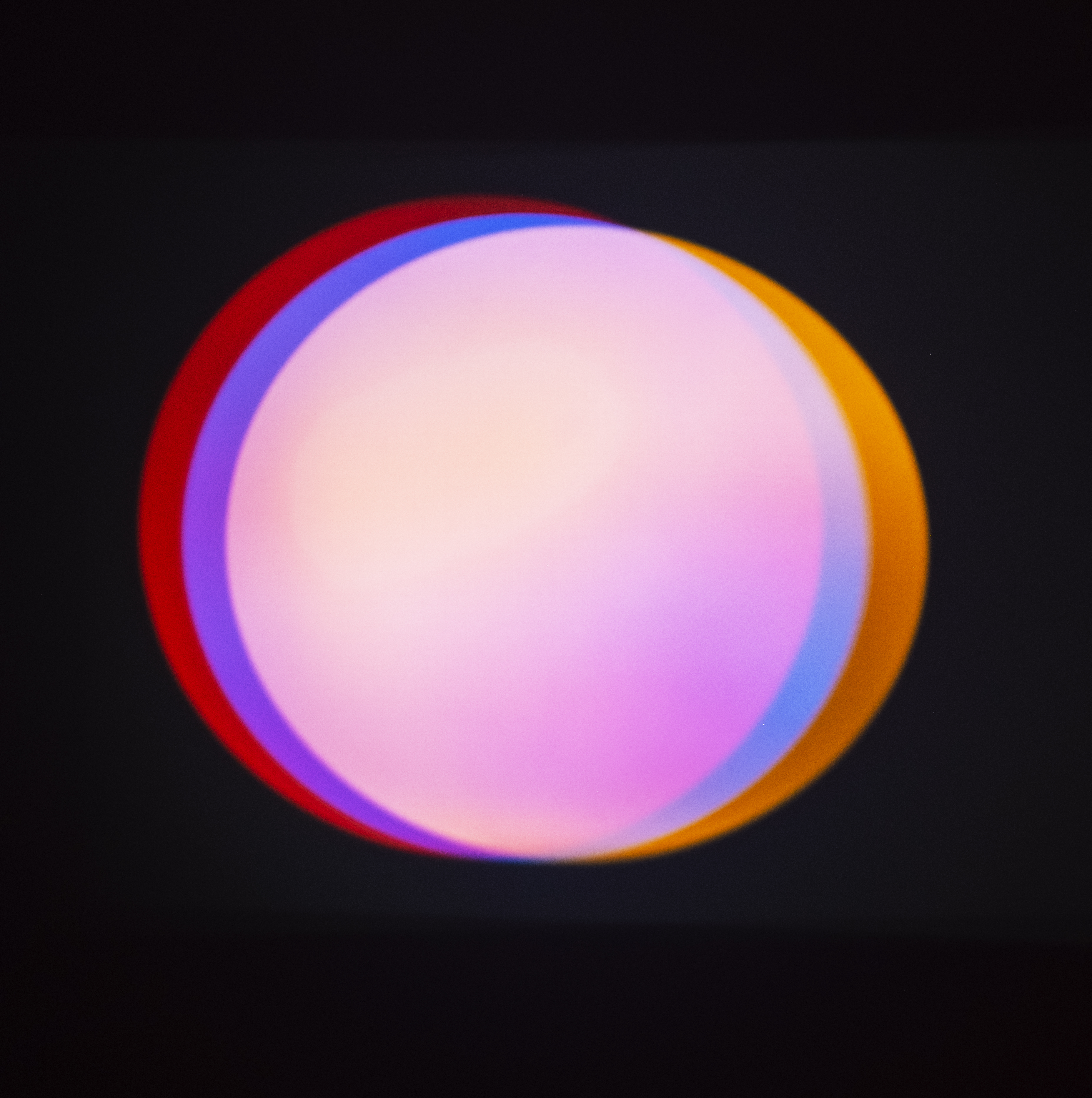 Posted on January 21, 2021 | Updated January 21, 2021, 7:42am
Within the Eclipse is on view at Burrard Arts Foundation through March 20, 2021.
"I see differently than you see. What now?" asks writer and editor Megan Jenkins Reagh in her essay on the new exhibition of works at Burrard Arts Foundation by artist and ECU faculty member Annie Briard (MFA 2013).
This question, Megan continues, informs Annie's "years-long interrogation of vision, seeing, sight, and consequent knowing."
According to Megan, Within the Eclipse, which opened at the BAF on Jan. 19, advances the work of inviting viewers to "consider the veracity of their own vision" — a project Megan sees as rooted in earlier works such as 2019's Second Sight or 2015's Landscape, Cutout.
In an introductory text, writer Meredyth Cole and BAF program manager Genevieve Michaels contend that, beyond an investigation of subjectivity, Annie's practice can broadly be seen as concerned with a pair of related principles: colour and light. The works in Within the Eclipse, they add — all of which were produced as part of Annie's BAF residency — are no exception.
"Photography, a medium she's often worked in, is perhaps more governed by light than any other," Meredyth and Genevieve write. "In her photographic work, the subjectivity of vision often shows up as trippy maximalism; saturated colours, chopped-up landscapes, double- or triple-vision. But the work produced in her Burrard Arts Foundation residency is almost minimal; light-based sculptural installation that immerses the viewer in a first-hand experience, rather than recreating a distorted one in two dimensions."
Using devices and means including slide projectors, video projection, tinted gels, lightboxes and a "colour-changing kinetic 'stained glass window,'" the works in the new exhibition spotlight the degree to which each viewer is a co-creator of their own experience of the world.
"Between individuals, each bringing their own biases and context to what they experience, the same scene can evoke an infinite array of moods and memories," Meredyth and Genevieve write.
"For Annie Briard, human experience is delicate and fluid – in a sense, its own form of artistic expression."
Catch these latest works by Annie at Burrard Arts Foundation in Vancouver, through March 20, 2021.