Pippa Lattey's Kinetic Sculptures Explore Politics, Ecology, History and Joy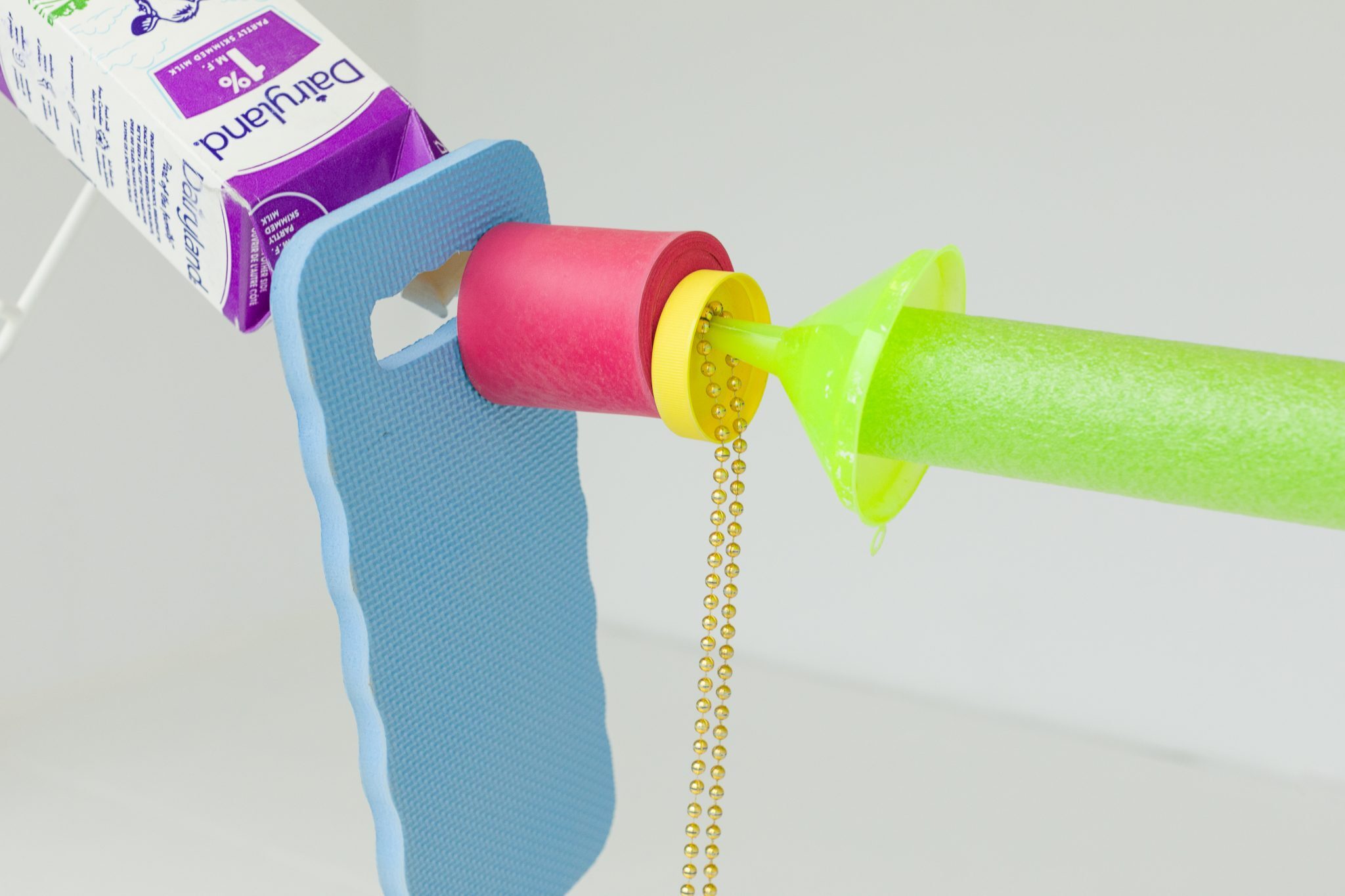 Posted on July 13, 2021
A series of recent and upcoming works by the artist and ECU alum spotlight the unseen qualities of commonplace materials.
A series of recent kinetic works by artist Pippa Lattey (BFA 2016) explore the political, historical, ecological and oftentimes comedic dimensions of everyday materials.
In a recent article by Ada Dragomir for Burrard Arts Foundation's (BAF) In Conversation series, Pippa explains how her recent installation work at the BAF Garage aims to open space for viewers to rethink familiar sights. Titled String Together, the work suspended a series of colourful, commonplace objects along a black string, itself strung between two lengths of wood affixed to motors. The whole apparatus rose and fell as the motors spun, causing the objects to jangle back and forth in unpredictable ways.
"I want people to enjoy watching the movement for some time, to anticipate the movements and to be surprised or amused by what they see," Pippa says.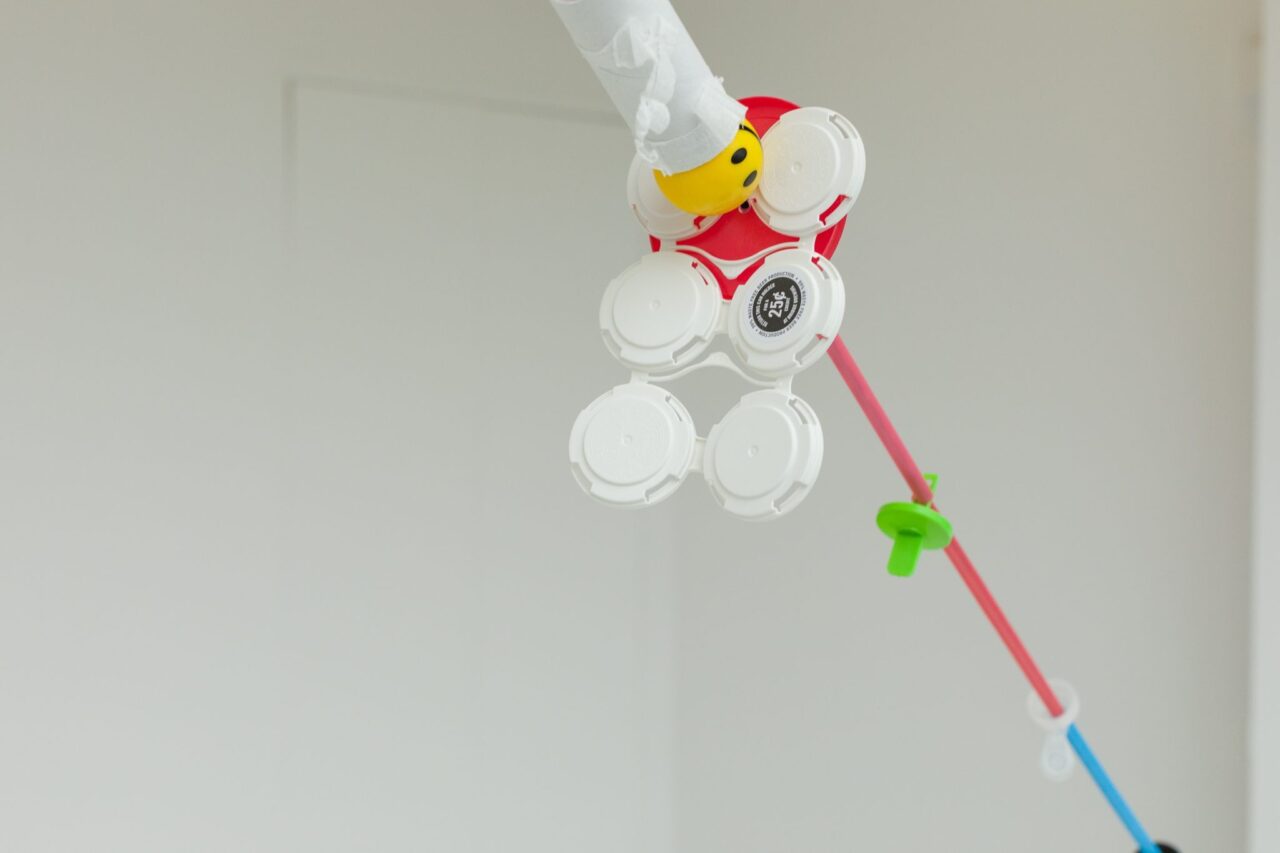 "Viewers will make their own associations with the familiar objects, and between the objects that are strung together. They might notice the tension in the line, the absurdity of the whole apparatus. I hope they find something interesting, joyful, and thoughtful."
String Together is just one of several new works Pippa has debuted this year.
A stint at Blue Cabin Floating Art Residency in early 2021 saw Pippa create a work honouring seminal Vancouver artist and jazz pianist Al Neil. Al lived at worked at the cabin for more than a half-century. Drawing a connection between Al's work as a musician and the ecological rhythms of False Creek where Blue Cabin currently sits, Pippa brought Al's piano back into the cabin and suspended it inside a metal frame as part of a sound sculpture that responded to local tide data.
During an artist's talk in the spring, Pippa shared video and images from the installation of her Blue Cabin residency work, which at the time she had only just finished installing.
Having recently wrapped up a residency in Sechelt, BC, Pippa will also exhibit a collection of kinetic sculptures created for the Sunshine Coast Arts Council in July and August.
Pippa is also working on an upcoming "collaborative garden, sculpture, and public art project for New Westminster," with the adhoc plots collective. And an interactive web project will see Pippa create small kinetic sculptures which can be viewed and activated remotely.
"I am excited to dig into it—nerding out with technology, and also playing with the affects and repercussions of that technology," she tells BAF.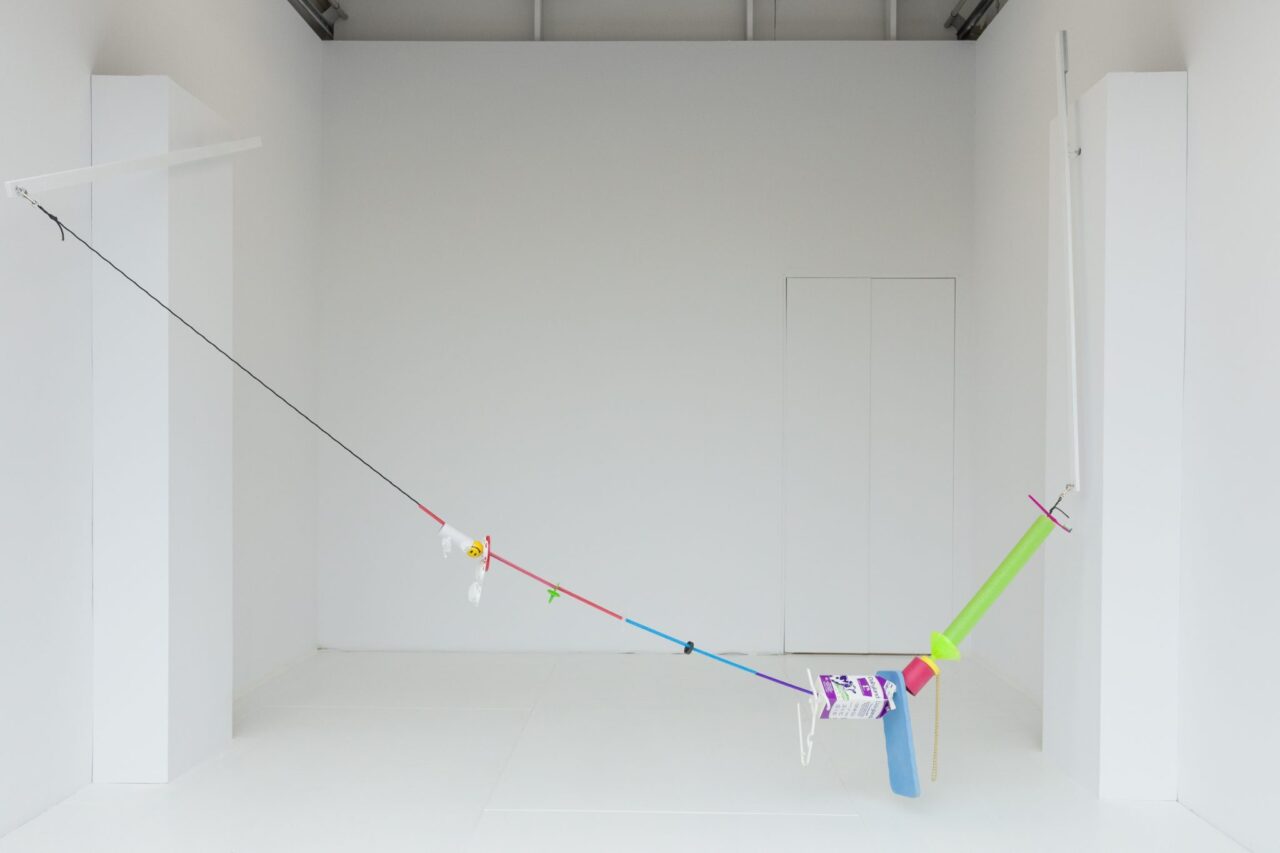 You can read Pippa's excellent interview in its entirety now, at burrardarts.org. Visit Pippa's website or Instagram to learn more about her practice and many ongoing and upcoming projects.