Roving Designers Take the Work of Design Into the Streets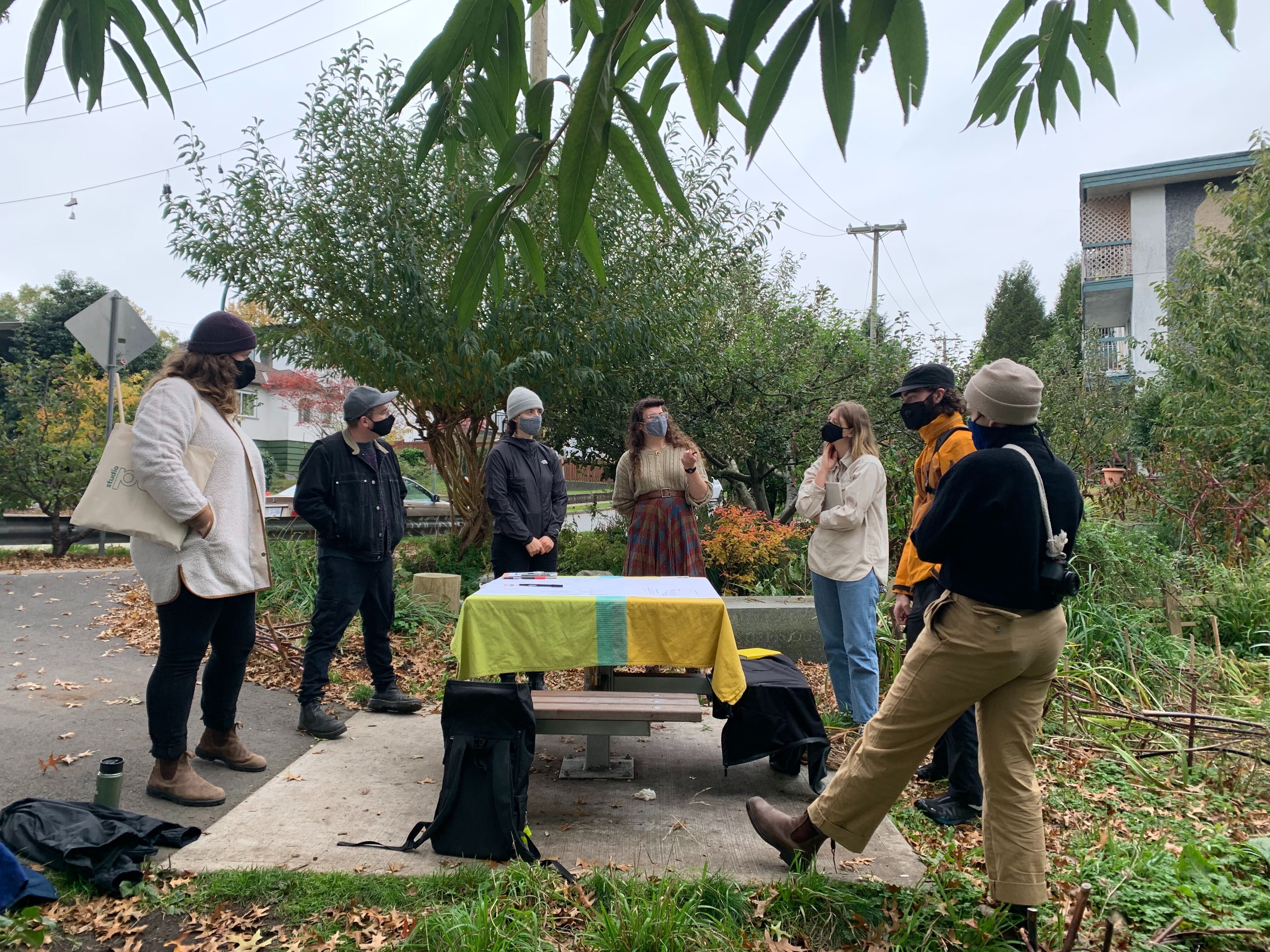 Posted on August 03, 2021 | Updated August 03, 2021, 9:01am
The collective of designers and recent ECU grads formed over a shared desire to foster empathy and community by slowing down and learning about the world.

Sometimes, communities that spring up among students begin to dissolve once those students graduate, and move on to the next chapters in their lives. Not so for the Roving Designers, a design collective whose connection was sparked in fall, 2020, amid months of remote study under COVID-19.
"Part of this started because we realized we weren't spending a lot of time in the studio together, which is where our community is often grounded physically," designer and Roving Designers cofounder Naomi Boyd (BDes 2021) tells me via video chat from their current home in Toronto, Ont. "Roving Designers formed both in reaction to those circumstances, and in anticipation of this school term coming to the end of its life."
But the collective's origin story isn't the only thing that makes it unique. Roving Designers began as a group of ECU design students who wished to build a collaborative practice founded explicitly around consideration, care, empathy, compassion, and slowness. This last piece, in particular, reflects some of the group's central aims.
"To be 'slow' means we're not beholden to any sort of academic or professional timeline," designer and Roving Designers cofounder Morgan Martino (BDes 2021) tells me from Okotoks, Alta. "I think that when we take our time creating things, it allows us to find new connections that we would've missed otherwise. And it allows us to create a space that doesn't have the same anxieties that a space built at a faster speed might have."
In the eyes of the Roving Designers, slowness runs in direct contradiction to the capitalist imperative of exponential growth. It also frees them from feeling as though they need to keep up with the latest design trends, allowing instead for "small and slow acts of design … that can lead to discussions and insights into larger systemic issues."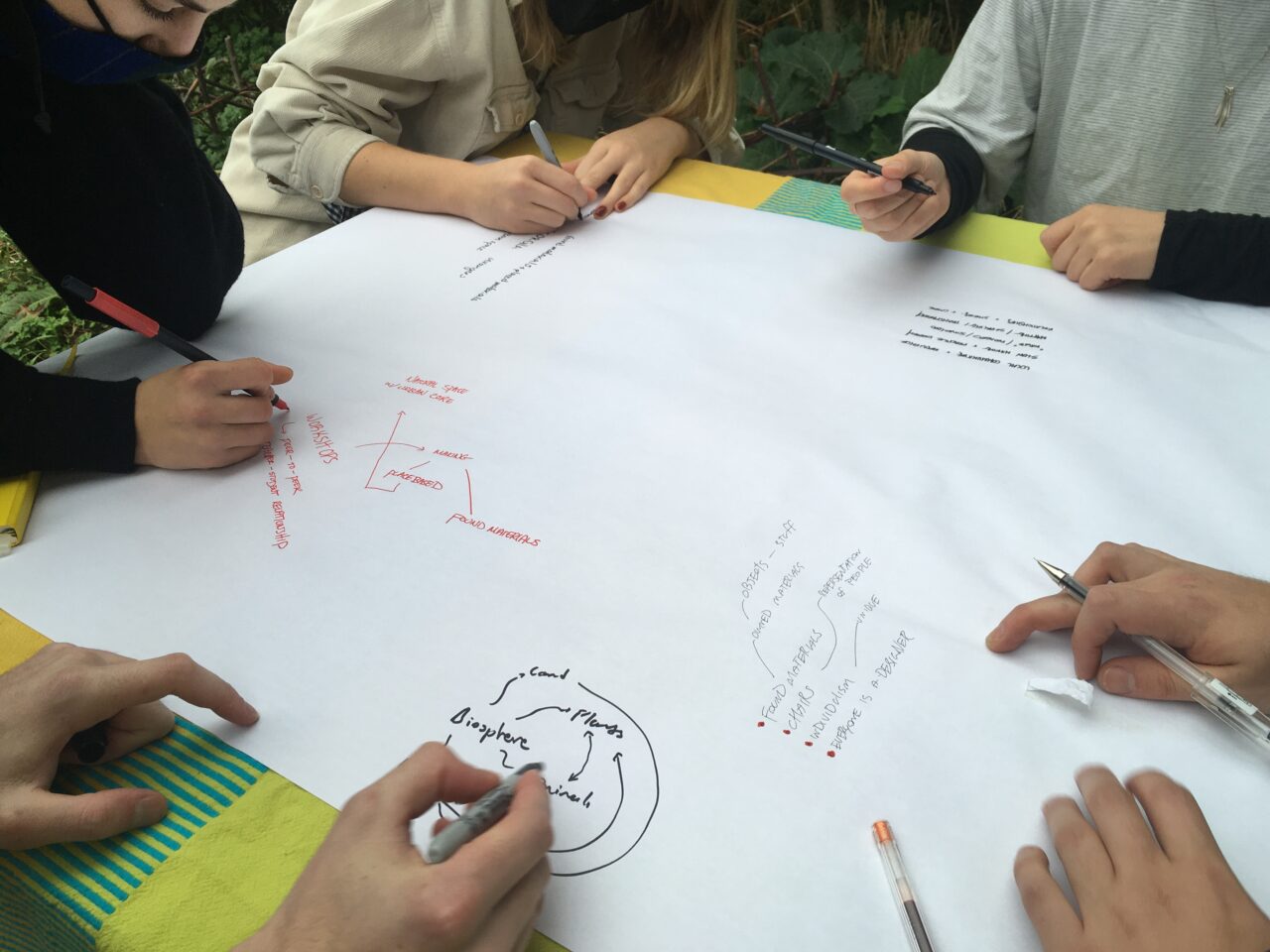 The Roving Designers, of course, are also roving. Part of the group's mandate is to "bring design work out of the confines of traditional studio spaces and into parks, plazas, sidewalks, and anywhere else in nature and public space." This strategy "encourages decolonial design practices that care with and respond to local environments, communities, & contexts." It also happened to be a perfect fit for a year when almost all gatherings were conducted either virtually or outdoors.
One of the group's earliest projects was a series of guided design walks. In their Workbook 01, published in February, 2021, each member of the group offers prompts, activities or questions to consider during a walk. Designers Chayann Aravena, Connor Budd, Zara Huntley, Georgia McWilliams, Danika Oystrek and Lauren Thu, as well as Morgan and Naomi, each offer their own take on how to slow down and use "sensory engagement and design thinking" to connect more closely with one's surroundings.
"Take a walk in your neighbourhood," Georgia McWilliams writes. "Look down, look up. Pay attention to the natural environment … Once you're back home, retrace your steps in your mind and grab a pen and paper. Imagine you're looking at the path you walked from a bird's eye view. Try drawing a map of your walk. Begin by only drawing the flora and fauna that you passed."
The workbook has been an effective "instigator to bring people together and speak about their practices, as well as a means to get people out in the world and involved in a design walk," Naomi reports.
Similar exercises informed a pair of workshops the Roving Designers delivered in the spring for ECU faculty member Louise St. Pierre's third-year Industrial Design course, 'Designing with More Than Humans.' Having been influenced by many of the ideas they encountered when they took the same course in years past, the Roving Designers' return to teach the next cohort of students represents a "beautiful loop of knowledge," Louise says.
Those workshops were also the Roving Designers' first professional, paid engagements, and left them with a modest savings. Part of that money will go to supporting the collective in the long-term. The rest of it will be used to offer micro-grants to support design projects that advance the Roving Designers' mandate.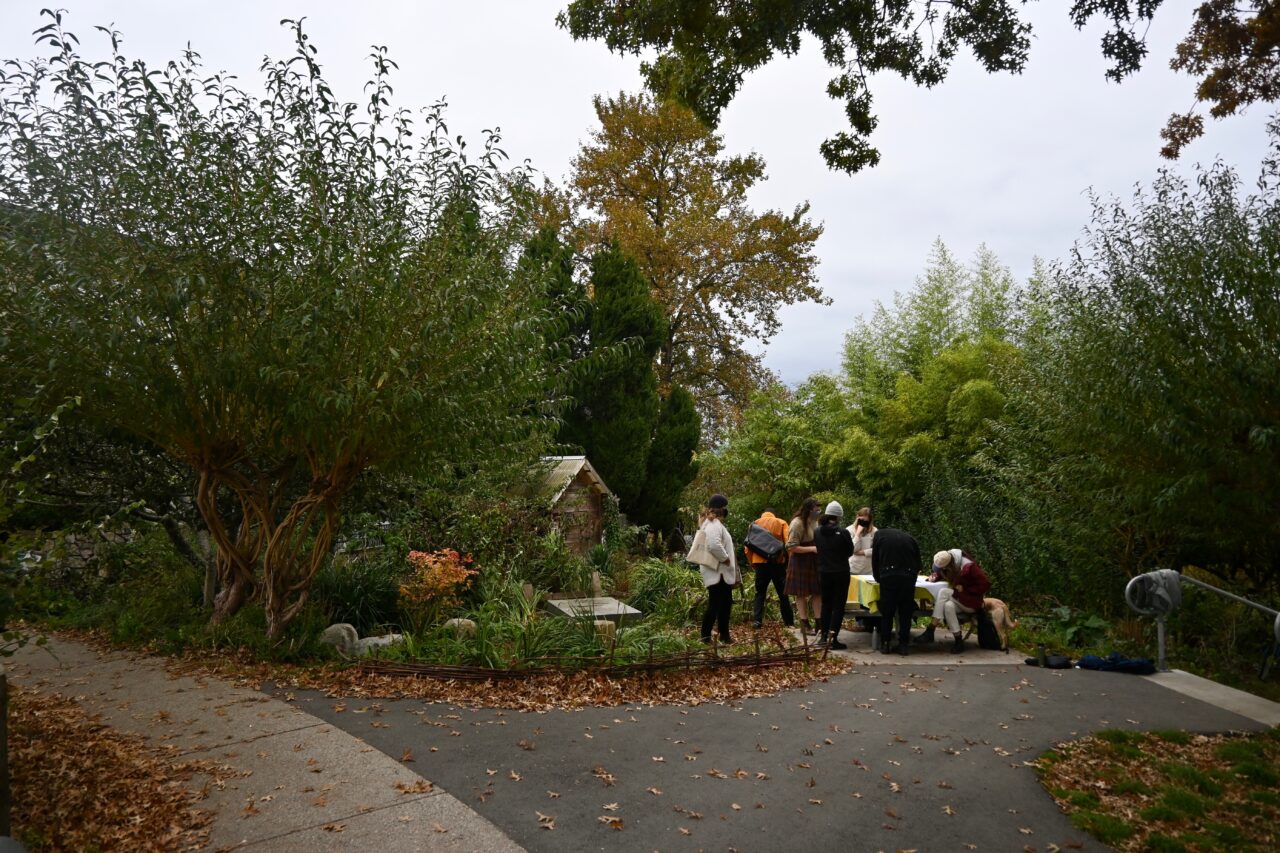 More recently, the group launched a Practice-Based Book Club, which will see the Roving Designers and other participants read Adrienne Maree Brown's Emergent Strategy over the summer and into the fall. As they read, each participant will respond to the text through different design actions. In doing so, they "extend the book club into the world that we inhabit," Morgan says.
"These smaller initiatives have been really powerful lessons in finding ways that we can develop our own community," Naomi adds.
Fittingly, the group is in no hurry to complete its ongoing projects. The projects, in a sense, aren't really the point. Instead, the Roving Designers want to foster environments where people can learn more about themselves and one another. The outcome — whether it be writing, a physical object, a conversation, or just a moment of reflection — are important, but are also secondary to championing ways of being that encourage a "more empathetic, compassionate and just world."
"This collective is hopefully a place of joy and of happiness. A place where we can come together and get away from work or education or those things that can be quite pressing at moments, even if they can be joyous as well," Morgan says.
"This is a space that we come to voluntarily, that we come to because we like it, and we trust it and we want to be around the other people who are in it. And that can be a pretty rare thing sometimes. So, this is an attempt at creating one of those spaces — a place that is completely come-as-you-are, where you come to express yourself and learn in ways that are not transactional, but are reciprocal. That's the goal."
Find out more about Roving Designers via their website, or keep up with their ongoing projects via Instagram.