Rydel Cerezo, Maria-Margaretta, Parvin Peivandi Selected for 2021 BAF Residency Program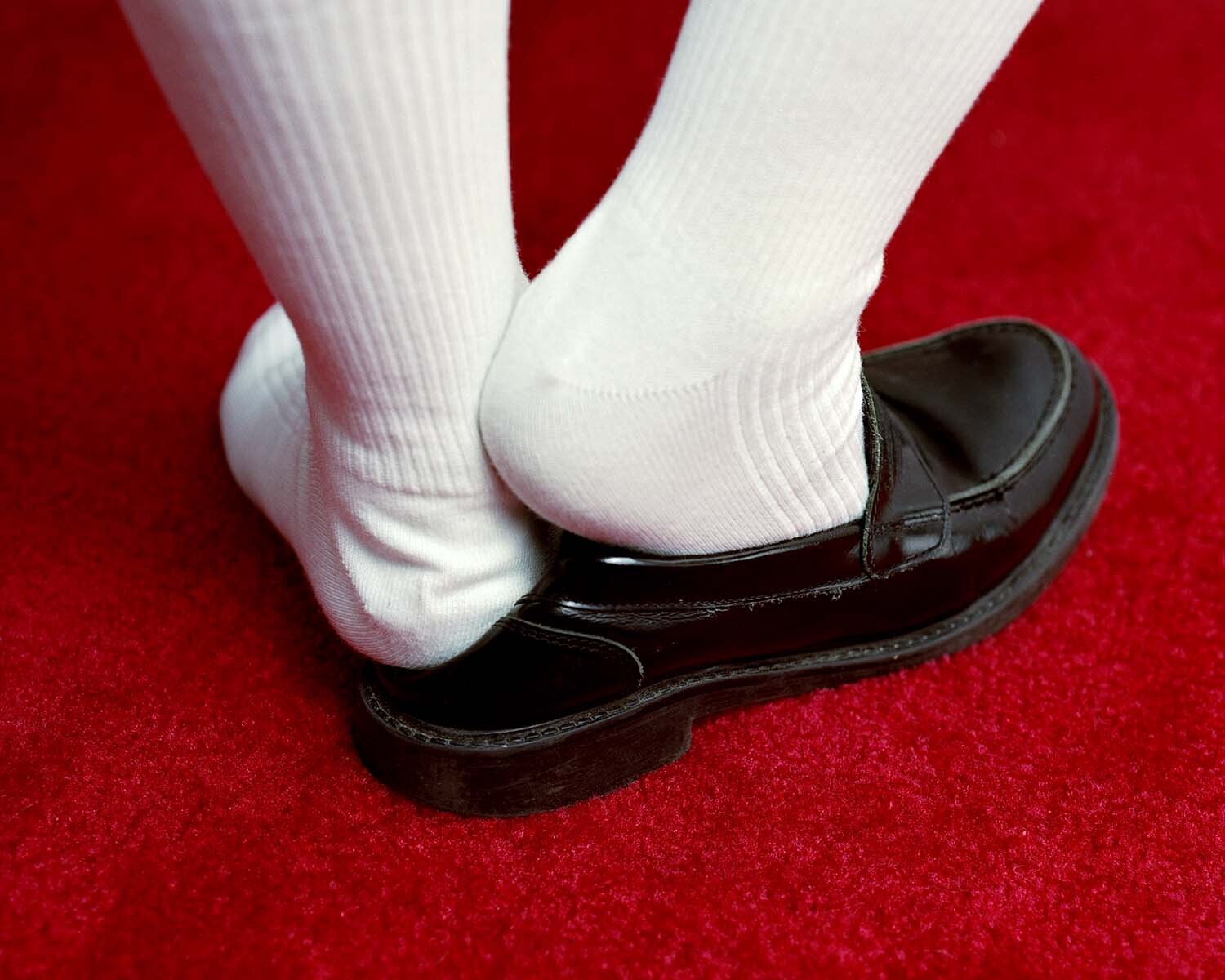 Posted on April 15, 2021 | Updated July 21, 2021, 1:00PM
The artists and recent ECU grads are among six emerging artists who will work in-residency toward shows at the Vancouver non-profit arts organization this year.
A trio of ECU alums are among the six emerging artists to be selected for the Burrard Arts Foundation's 2021 Residency Program.
Rydel Cerezo (BFA 2019), Maria-Margaretta (BFA 2018) and Parvin Peivandi (BFA 2012) will join Karin Jones, Sara Khan and Kriss Munsya in working in residency toward exhibits at the Vancouver non-profit arts organization this year.
In a news release, Burrard Arts Foundation (BAF) founder and director Christian Chan says the program aims to make art "accessible, relevant, and approachable" for Vancouver audiences.
"As we continue to nurture accessibility through our Residency Program, we will continue to push the dial towards a more culturally connected Vancouver," he adds.
The first exhibitions in the series — Rydel Cerezo's New Ending and Kriss Munsya's Monolithic Introspection — open at the BAF on April 22. Both artists have been working in residency for weeks toward these shows.
"During his residence at BAF, Cerezo is researching notions of unbelonging and betrayal, drawing on Jack Halberstam's iconic reframe of the term 'failure,'" Mallory Gemmel writes in the BAF's recent Insider Series article on Rydel.

Rydel himself, in a teaser video on his upcoming exhibition, explains his work in New Ending is both building on the artistic inquiry he has established in his practice to date, and "aging it up," to make it more contemporary.
"I'm actually interested in this idea of a coming-of-age story that rejects heteronormative notions of time," he says in the video. "I think queer time is a very interesting thing to explore, especially in a coming-of-age story."
BAF program coordinator Ada Dragomir, in her introductory text to New Ending, notes Rydel's work provides rich territory for viewers to explore.
"Cerezo's photographs are sentimental, family-oriented, and intuitive, pointing to the beauty, brutality, and awkwardness of both failure and coming of age," Ada writes. "Deeply embodied and deeply personal, New Ending summons in viewers an uncomfortable physicality, inviting us to recognize that in discomfort and unbelonging — in failure — is a door to another kind of possible."
Each year, the BAF's Residency Program provides six artists with tailored support, including studio space, resources such as a materials budget and an honorarium, and connections to the Vancouver artistic community including possible mentors, buyers, and dealers. An exhibition in the BAF gallery follows each residency, which typically lasts ten weeks.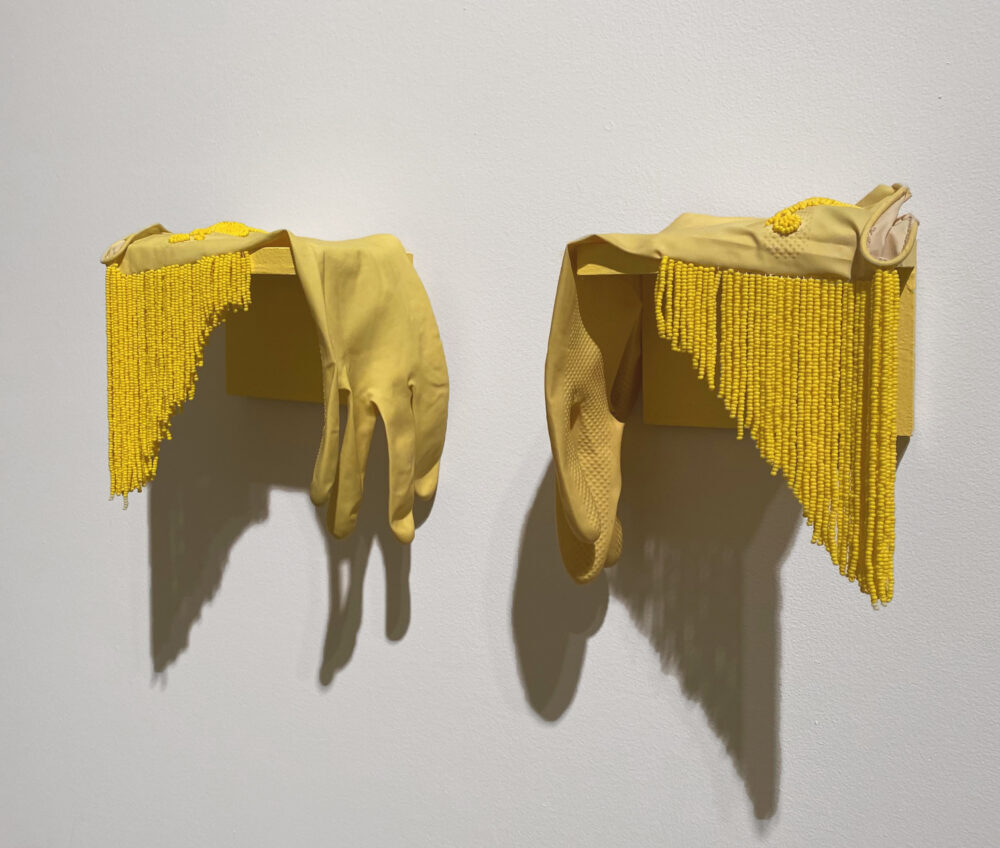 In a recent exhibition at Macauley & Co Fine Art's Telephone Gallery, A Brief Retelling of a Long Story, Maria exhibited a number of works that form part of her thesis research as a graduate student at OCAD University.
"These works are an auto-ethnographic investigation into Indigenous storytelling and the familiar object through the lens of my Michif identity," she writes in an introductory text for the show. "Utilizing family stories, personal experience, and the everyday as a place of exploration. While claiming sovereignty over the documentation of my stories through satirical intervention. Highlighting the importance of objects as transformative motifs; carrying and retelling stories for past, current, and future ancestors."
Artist Jack Kenna, who presented Maria's show at Telephone Gallery, writes that the works in A Brief Retelling operate "in subtlety and humour, asking us to look again, and think again. Out of a reverence for everyday objects and the stories they hold, Maria's work pulls at the tangled strings of old family histories and fictions: at once humorous and interrogative."

Born and raised in Iran before immigrating to North America, interdisciplinary artist Parvin Peivandi studied art education at the University of British Columbia and completed the MFA program at the School of the Art Institute of Chicago following her graduation from Emily Carr in 2012. Parvin's diverse practice includes sculpture, installation, ceramics, textiles, media and performance art.
According to her artist's statement, Parvin's work "expresses a nomadic journey parallel to her own life experience as an immigrant artist: moving from one place to other, deconstructing the old patterns and constructing the new hybrid identity. Employing geometric forms as the common abstract language in artistic practices of diverse cultures, Peivandi aims to bring a middle ground for understanding the others by exploring the endless possibilities that form our communications."
The 2021 Residency Program artists will exhibit at BAF throughout 2021, and into January, 2022. The Residency Program is supported by the Chan Family Foundation and the City of Vancouver Cultural Grants Program.