Sola Olowo-Ake's Podcast Explores Culture, Politics and Lived Experience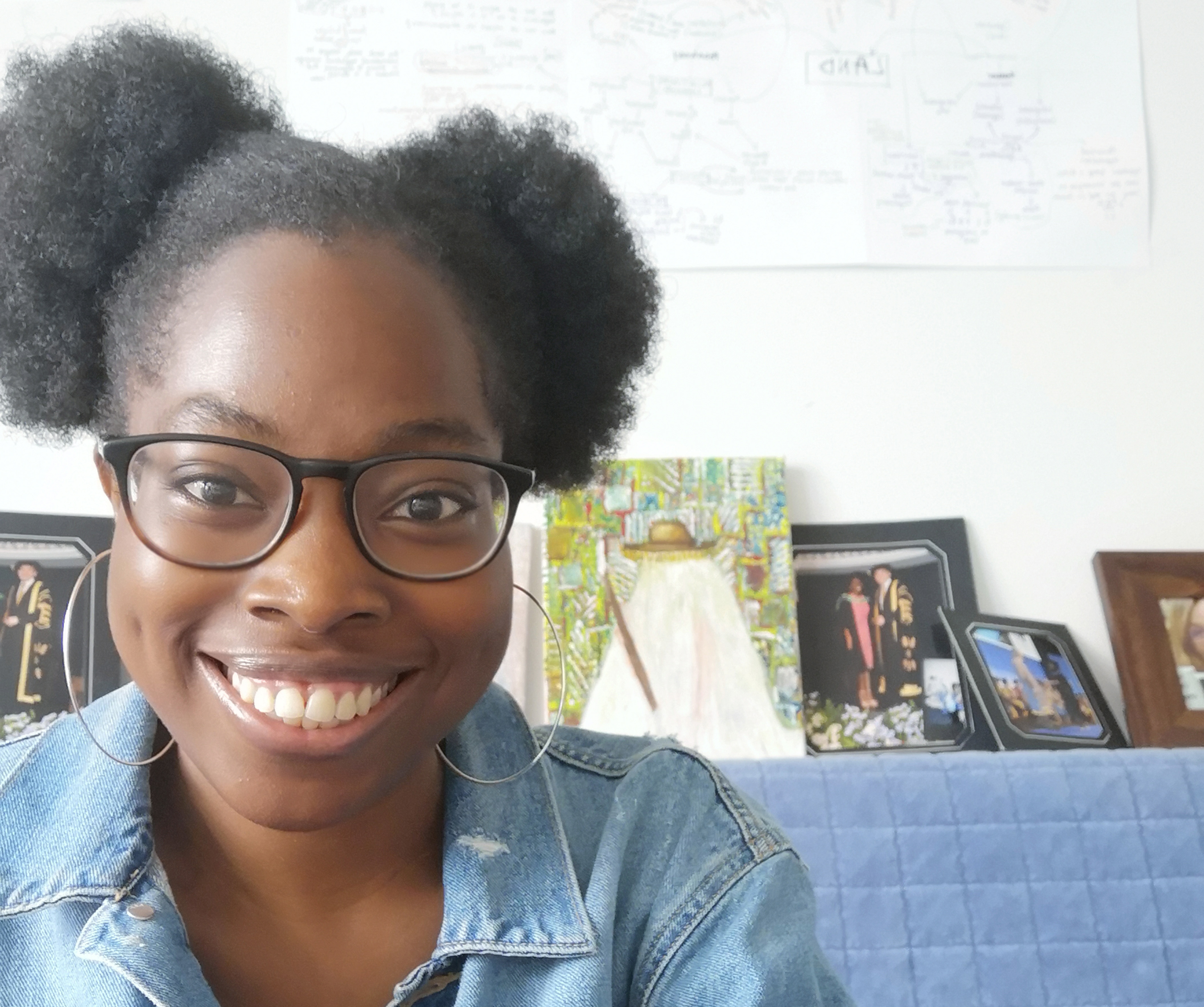 Posted on January 28, 2021 | Updated February 05, 2021, 10:59am
The second-year MDes student first began the project as a show on Radio Emily.
An ongoing audio/video project by artist and second-year ECU Master of Design student Oluwasola "Sola" Kehinde Olowo-Ake has found new legs as a podcast.
The … into words with Sola podcast is the latest iteration of Sola's continuing exploration of human expression, culture and politics, as well as the lived experience of people of colour.
"This podcast has become an outlet for me to explore words, whether they be in poetry, writing or social media, to navigate my current cultural context as a Nigerian away from home," Sola wrote in November, describing herself as a person who "is currently navigating how to express my cultural identity as it can speak to issues Black people like myself and people of colour face in the diaspora."
Sola first began the ….into words project as a live show broadcast from Emily Carr's Radio Emily station. That effort was put to an end once COVID forced the city into lockdown. But Sola found she was still eager to share content. So, she began a 20-week run on Instagram Live, creating videos that explored the same themes as her radio show.
"That's the background, but I really decided to get my podcast running after events related to the Black Lives Matter movement, police brutality and racial injustices occurred last year," she wrote recently. "I found that there was just so much I was processing and so much that I wanted to say, and not only in relation to Black lives and protests, but how I see the world generally."
Four months later, Sola has released half a dozen episodes. Topics include police brutality in Nigeria; the benefits of cultivating childlikeness as an adult; the guilt people sometimes feel for giving themselves a break; and the phenomenon some people of colour experience while living abroad of code-switching "to the extent that you begin to let go of your own ethnic identity."

Sola's presence as a host ranges from playful to deeply serious, sometimes in the span of a single episode. This broad scope, she says, reflects both her intuition and her intention for the project from the beginning.
"I definitely follow my instincts and work quite spontaneously, but my goal for now is to keep sharing my thoughts, stories and poetry, and also to invite other people on to have conversations with them as well," she writes.
You can check out the first six episodes Sola's podcast online now.
Apple | Google | Spotify | Radio Public | Pocket Casts | Overcast | Breaker | Anchor