Alysha Hawkins Earns RBC Indigenous Youth Scholarship
Posted on June 27, 2022 | Updated June 30, 2022, 10:37am
The artist and ECU student was awarded for both her academic potential and commitment to community improvement.
Artist and Emily Carr University student Alysha Johnny Hawkins has earned an RBC Future Launch Indigenous Youth Scholarship.
A recent announcement cited Alysha's "academic potential, combined with her commitment to improving Indigenous communities."
Alysha, who is a member of the Kaska Dene and Tahltan Nations, will receive $10,000 per year for up to four years.
"I create my artwork using my culture and heritage," she says in a statement. "It's how I express myself through art … My culture is very important to me."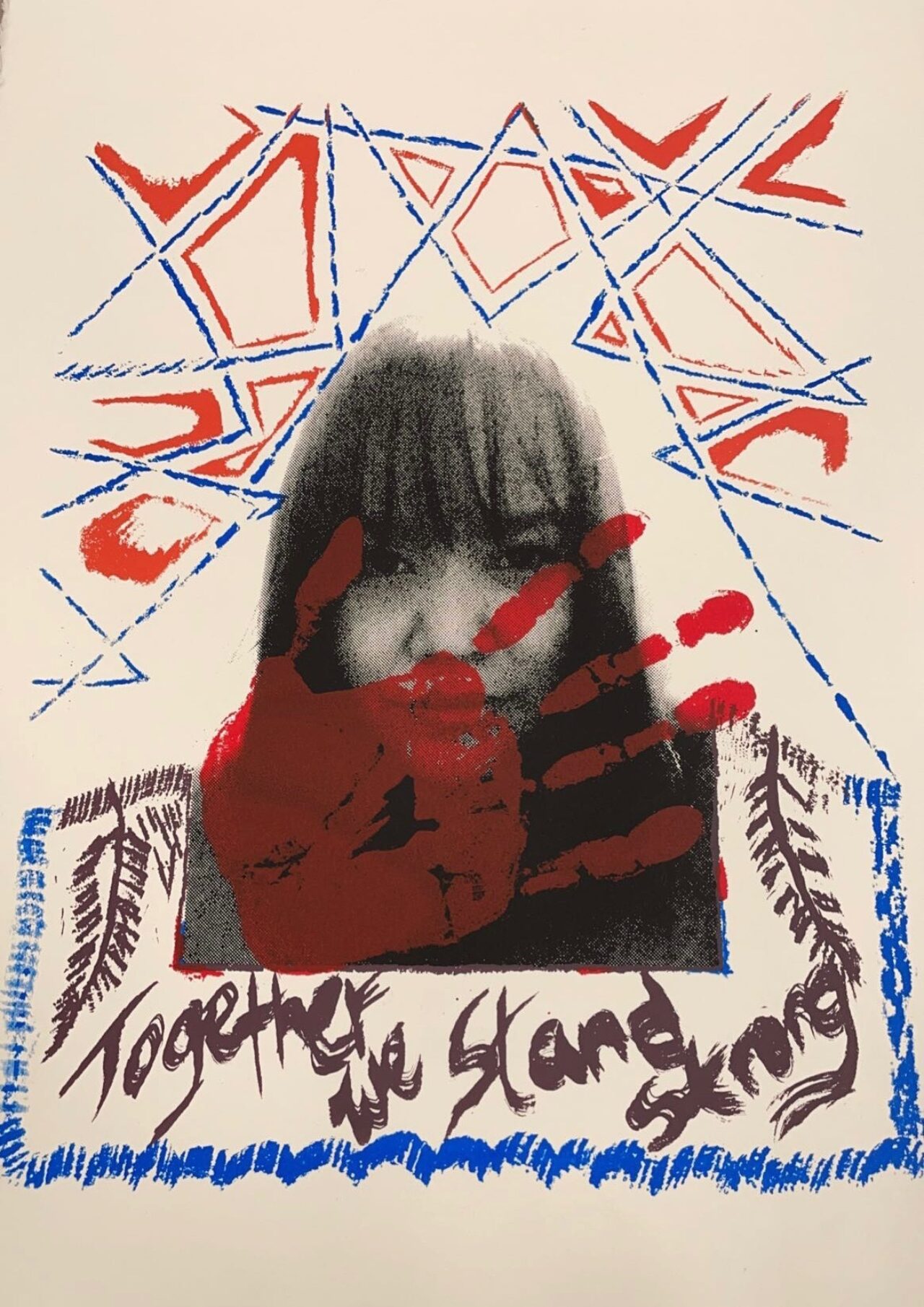 Now in its 30th year, the Future Launch scholarship is "designed to help reduce the barriers to post-secondary education and training" for Indigenous youth in Canada. Alongside the monetary award, 20 annual recipients receive access to mentorship as well as internship and networking opportunities.
Close to 800 Indigenous students were considered for this year's scholarships.
Alysha is a multidisciplinary artist whose work includes drawing, painting, photography and Aboriginal material practice such as beading, tufting and drum-making. One of her recent works documented a salmon harvest, from netting to cutting to drying and jarring.
Meanwhile, Alysha has worked with the Tahltan Band Council's Finance Department, as well as at the General Store and Youth Centre in Telegraph Creek, on Tahltan territory in Northern BC. Alysha has also been a regular participant at community craft nights, and created community online through tutorials on subjects including cariboo-fur tufting and makeup artistry, and through a workout group chat she started for women and mothers in Telegraph Creek.
Alysha recently moved from Telegraph Creek to Vancouver to continue her studies on campus.


Alysha says she aims to develop her community involvement as she continues along her post-secondary journey.
"I intend to use my education to better the community," she says. "I would love to use my skills to document and record elders and their stories. They have so much to pass down to future generations and this will be a great way to have lasting memories of them."
Follow Alysha on Instagram to learn more about her work.