Bita Joudaki Joins New Netflix Initiative, Earns Leo Nomination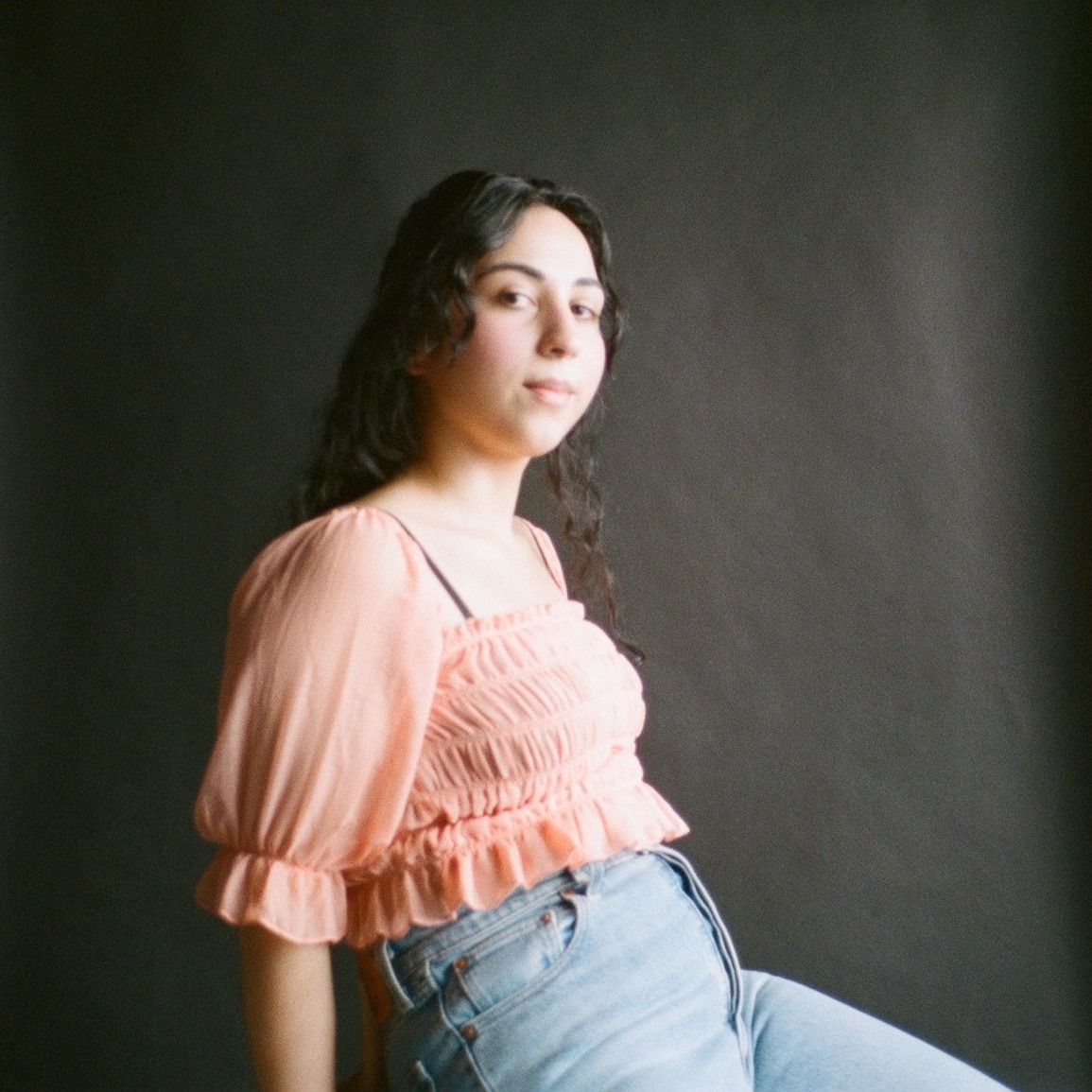 Posted on July 19, 2022 | Updated July 22, 2022, 2:27pm
The comedian and award-winning writer/director is an inaugural participant in a new program aimed at supporting up-and-coming writers in film and television.
Bita Joudaki (BFA 2014) was recently announced as an inaugural participant in the Advancing Voices: Netflix Canada Creator Program.
Bita, an Iranian-Canadian comedian and award winning writer/director, is among seven writers selected to participate in the new initiative, which aims to provide access and support for creative professionals from underrepresented groups working in film and television.
"We want to support more new and untold stories, and the training provided through this initiative will give up-and-coming local writers an invaluable opportunity to work with our content team to build their experience developing stories for global audiences," Bela Bajaria, Netflix's Head of Global TV, says in a press release.
Advancing Voices will partner Bita and her fellow writers with industry experts and leading professionals for mentorship in developing an original idea. The program will pay all seven writers to work for three months toward a chance to formally pitch their material to Netflix Canada.
"It doesn't feel real yet, to be honest," Bita tells me via email just ahead of the program's first week in July. "I'm still convinced that Netflix is going to email me any day now saying, 'Actually, we looked into it further and you suck.' But overall, I'm very excited and also very scared."
Bita needn't worry. Her estimable ability is not evenly remotely in dispute. Quite the opposite. Her work as a director on an episode of CBC's The Slowest Show, for instance, was recently nominated for a 2022 Leo Award. Alongside co-director Christine Bortolin, Bita was nominated for Best Direction: Music, Comedy or Variety Program or Series.
"It's always nice to be acknowledged for your work and it's an honour to be nominated amongst such talented directors," Bita says. "I remember being in film school and thinking I would never be nominated for a Leo, so yeah, this feels good."
The experience of directing for The Slowest Show was a "strange experience," Bita recalls — and not simply because the show is so distinct.
"I was co-directing from Toronto while the other director, Christine Bortolin, was on set in Vancouver," Bita says. "I was able to see the frame of the shot the whole time and was communicating my notes over the phone to Christine."
But The Slowest Show is based on a unique formal premise: each episode is a single, continuous scene shot from one locked-in camera position. Given this format, Bita suggests the unusual directorial dynamic may have actually been an advantage.
"I think this way of directing benefited our episode because the whole thing was one shot and we had physical comedy bits that needed to be perfectly timed," she says. "I was able to precisely notice when actors weren't hitting the marks on time and Christine was able to focus on the larger picture."
Regarding her focus over the next few months in the Advancing Voices program, Bita says she needs to remain quiet. "I really enjoy shows that blend absurdity and groundedness with lots of jokes per minute, so it will hopefully be something along those lines," she tells me. But that work is by no means the only project she has on the go.
"I'm planning on performing more," she continues. "I want to do more stand up. I have an animated kids' show in development with a Canadian broadcaster that I'm excited about. I'm also developing a few comedic series ideas and I'm finishing my first feature film script."
Follow Bita on Twitter to keep up with her work (and for a good laugh). You can also read her stories via The Beaverton, listen to her excellent podcast interview with hosts Graham Clark and David Shumka on Stop Podcasting Yourself, and watch her directorial work on The Slowest Show via CBC Gem.