ECU Community Members Featured in Equinox Gallery 50th Anniversary Exhibition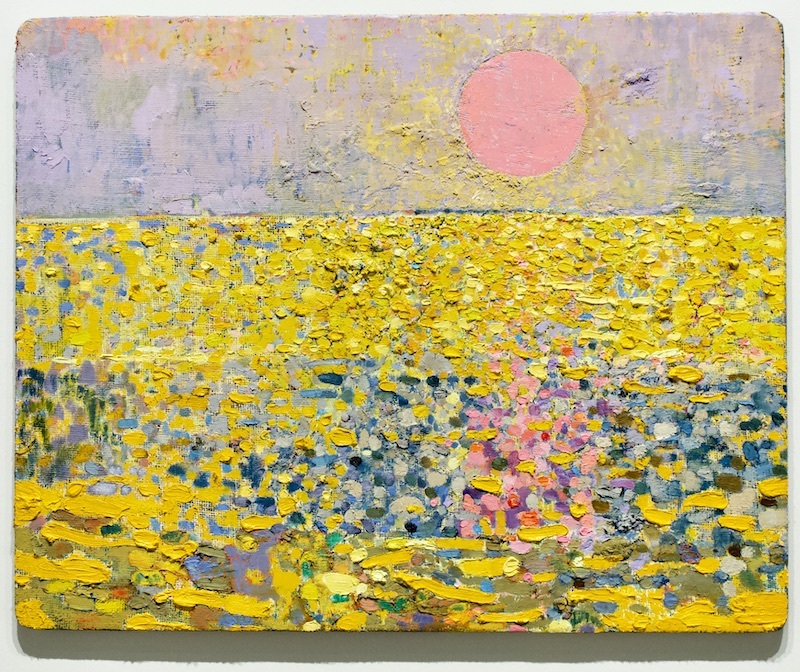 Posted on July 07, 2022
Titled 50 Years | 50 Stories, the show features "an eclectic mix of artworks" showcasing the gallery's exemplary exhibition history.
A host of ECU community members are among the artists featured in Equinox Gallery's knockout exhibition in celebration of its 50th anniversary.
Titled 50 Years | 50 Stories, the show includes works by ECU alumni Sonny Assu, Bobbie Burgers, Kim Dorland, Adad Hannah, Jack Kenna, Al McWilliams, Greg Murdock, Jack Shadbolt, Angela Teng, Renée Van Halm, Neil Wedman and Etienne Zack. Also featured are works by Honorary Doctorate recipients Peter Doig, Gathie Falk, Fred Herzog, Gordon Smith and Takao Tanabe, and ECU faculty members Gwenessa Lam and Ben Reeves.
"To celebrate this institutional milestone and offer a glimpse into aspects of gallery life from the past 5 decades, we are pleased to present 50 Years | 50 Stories, an eclectic mix of artworks that trigger significant triumphs and challenges, personal anecdotes, and creative strategies," the gallery writes in a press release.
"As one of the anchors of the nation's commercial art sector with over 400 exhibitions to its credit, Equinox Gallery has developed long-term relationships with artists and collectors (both public and private). Through a selection of works by artists who have been featured at the gallery, this exhibition considers the gallery's focus on developing artists' careers in the context of larger and ever-shifting art world narratives."
The opening reception takes place Saturday, July 9, from 2pm to 5pm at the gallery on Commercial Street in Vancouver. Visit Equinox online and follow them on Instagram for all the latest on their events.