Announcing Our Honorary Degree + Emily Award Recipients for 2022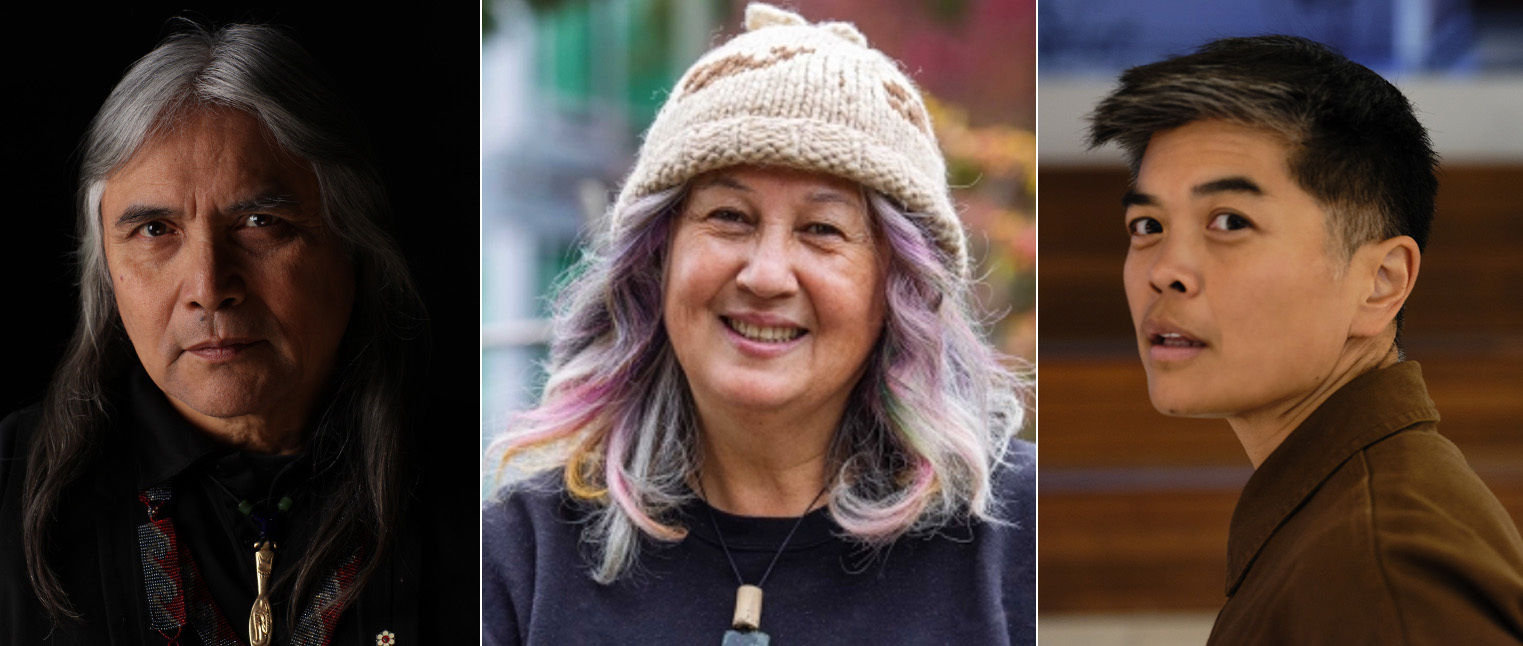 Posted on April 14, 2022 | Updated April 25, 2022, 9:50am
This year's recipients will receive their honours during ECU's convocation ceremony on May 11.
Emily Carr University of Art + Design is pleased to announce 2022 Honorary Degrees will be bestowed upon artist, ethnobotanist, curator, educator, and activist T'uy't'tanat-Cease Wyss, and artist, educator and master carver Xwalacktun O.B.C.
This year's Emily Award will be presented to artist, producer and curator Vanessa Kwan, who graduated from ECU in 2004 with a Bachelor of Fine Arts.
"It is a true privilege to bestow this year's honorary degrees and Emily Award upon these three esteemed artists, educators and changemakers," Gillian Siddall, President + Vice-Chancellor of Emily Carr University, says. "Through their respective practices, each has defined new ways of being in the world, and created new paths for expressions of creativity and conscience."
"All three are natural leaders who inspire others to reach further with their own work, and to collectively strive for a future defined by a commitment to justice, equity and community. I commend each of them on their extraordinary accomplishments."
All three will receive their honours during ECU's convocation ceremony on May 11, 2022.
Each year the Honorary Degree Program celebrates and recognizes the commitment, dedication, and service of individuals who are distinguished by their significant contributions and sustained creative and philanthropic achievements in their areas of expertise.
The annual Emily Award Program recognizes the outstanding achievements of members of the alumni community whose creative pursuits in the arts, media and design have brought honour to the university.
About T'uy't'tanat-Cease Wyss