ECU News Roundup | April 26, 2022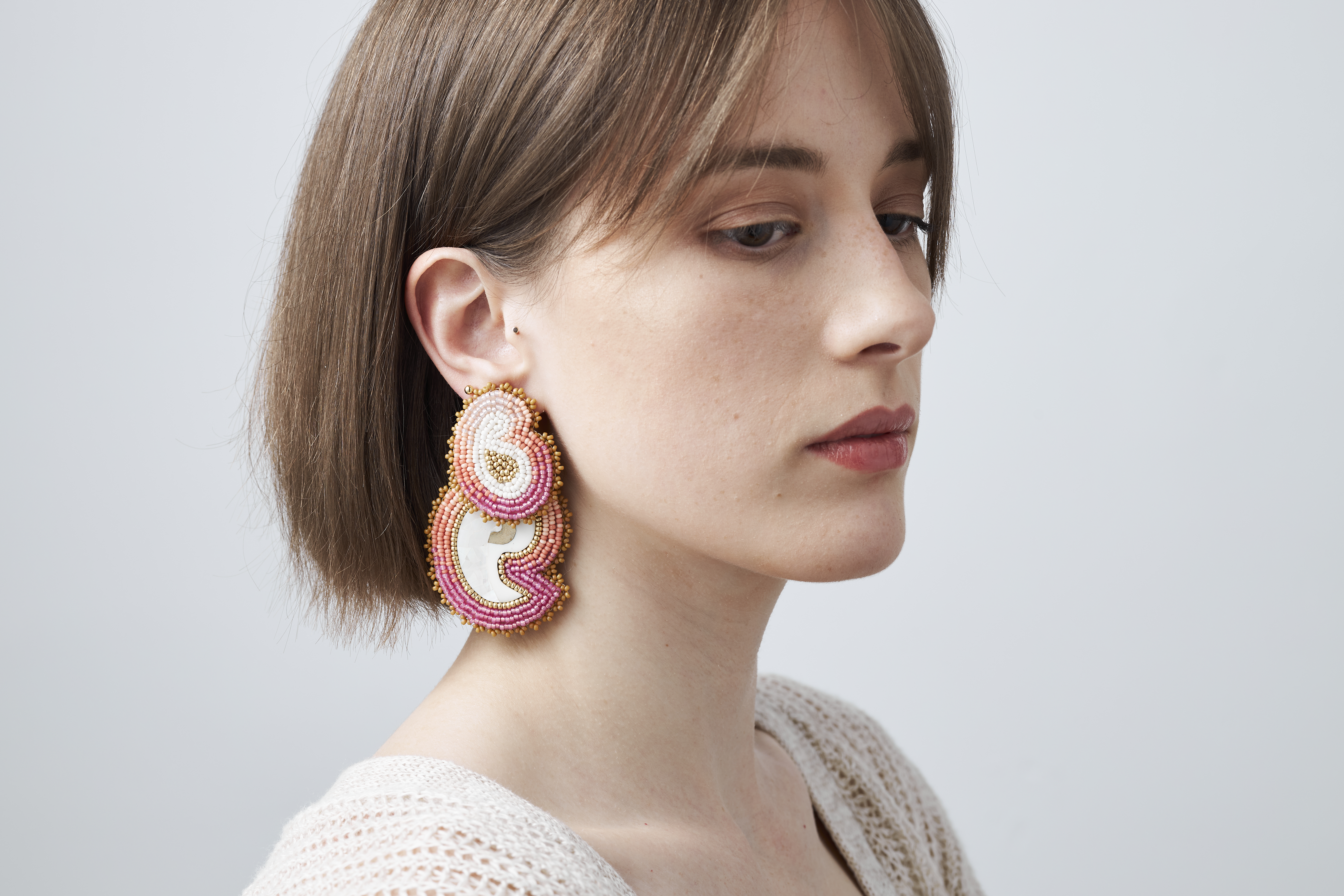 Posted on April 26, 2022 | Updated May 02, 2022, 9:41AM
This week: Biliana Panic | Platforms public art project | Circular Food Innovation Lab | Tyler Hawkins
Welcome to our new semi-regular feature, the ECU News Roundup, where we collect some of the wonderful media coverage our community has recently received.
Read on for a quick glimpse at some of the ways the people we know are making waves!

Biliana Panic's TaanshiStudios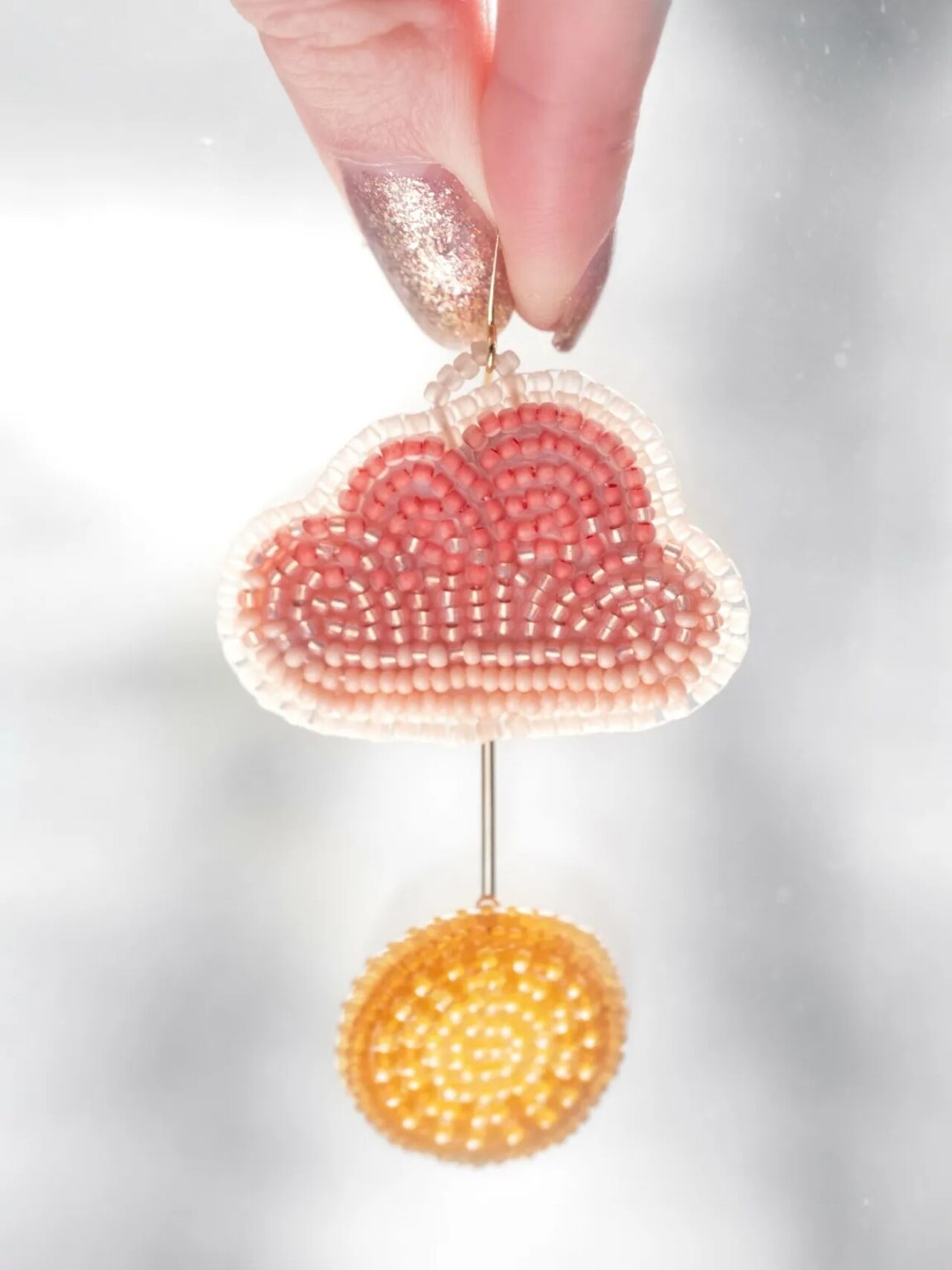 Cree-Métis artist, beader, photographer and ECU student Biliana Panic recently spoke with Martlet, the University of Victoria's news outlet, about Taanshi Studios, the Etsy shop where she sells her beadwork.
"I originally started beading when I was six or seven," Biliana told Martlet, describing an early encounter with beadwork at a pop-up exhibit teaching kids how to bead. "I went in there and I ended up staying for like four hours."
The interview also explores how Biliana first began her Etsy shop; her collaborations with other artists; her artistic process; and her relationship to her identity. Read all about Biliana's gorgeous, thoughtful works now, via Martlet.
Via email, Biliana recently noted that "a different pair of my earrings is supposed to appear on the Mohawk character Patika on the new Netflix series, Grendel, released this winter." Amazing news! This writer will definitely be keeping his eyes peeled for that appearance.
Don't forget to visit Biliana's TaanshiStudios Etsy shop for a look at why she maintains a five-star rating after nearly 200 sales (and for once, I'll recommend you take a cruise through the comments section; it'll make your heart do a little dance, I promise!)
Platforms: We Are Here, Live

The City of Vancouver's Platforms: We Are Here, Live public art project commissioned new works from nearly two dozen artists "grappling with the issues revealed by a still-unfolding global pandemic."
ECU community members including Scott Billings, Josephine Lee, Gina Ortiz and Svava Tergesen currently have had works on display in public locations across the city since November, 2021. Romane Bladou will have work on display on the lightbox at šxʷƛ̓ exən Xwtl'a7shn Plaza through October of this year, while Justin Langlois will have his work appearing on the VanLive! video screen at the intersection of Robson Street and Granville Street.
"COVID-19 has magnified and deepened all of the social, health, and economic inequities of our society, and art-making is an important way to respond creatively to this moment," reads the City of Vancouver's press release.
Learn more about the Platforms project online via vancouver.ca.

Circular Food Innovation Lab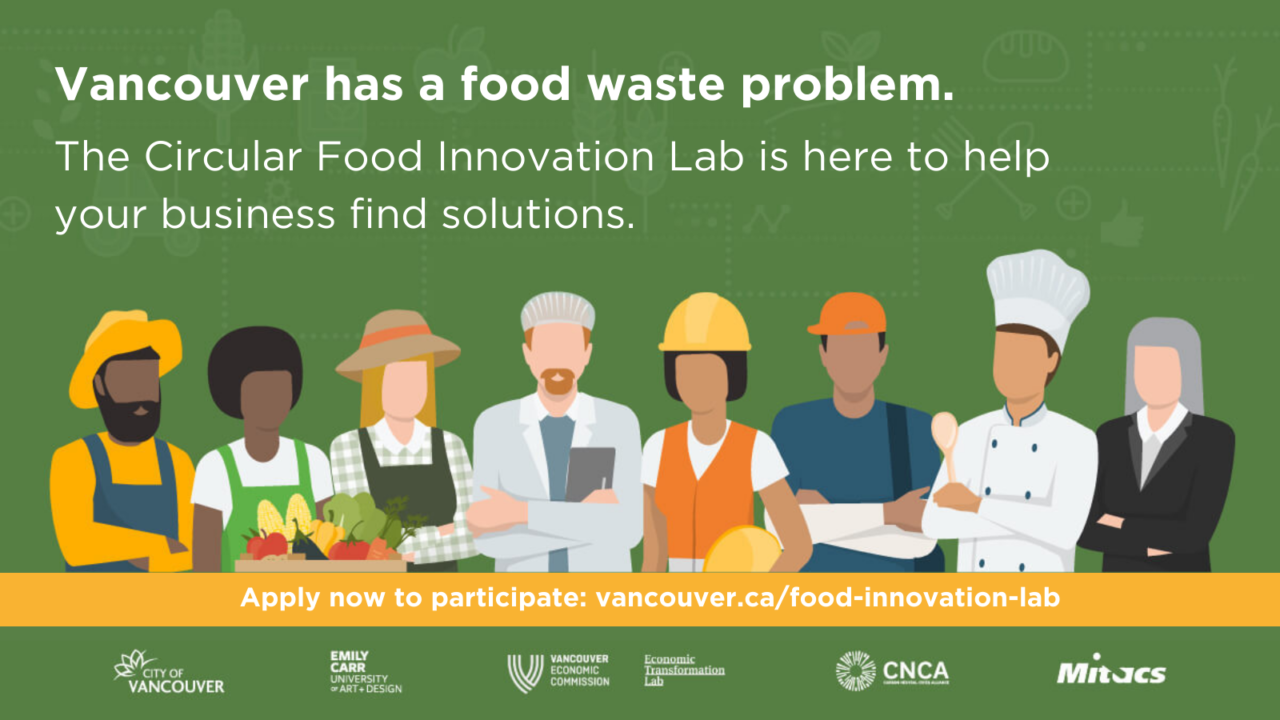 The City of Vancouver recently announced a new project to help eliminate avoidable food waste in the city.
In partnership with the Vancouver Economic Commission and Emily Carr University, the Circular Food Innovation Lab will test solutions to help Vancouver businesses reduce their portion of an estimated $39 billion in lost revenue due to avoidable, unplanned food waste by the Canadian food industry.
"The Circular Food Innovation Lab is one of the ways we as a city are supporting Vancouver businesses during such an important recovery period by giving them the tools to reduce their food waste and costs," City of Vancouver Mayor Kennedy Stewart said in a statement.
Learn more about the new program, which launches April 27 and is expected to wrap in January, 2023, via vancouver.ca.

Tyler Hawkins' Optical Font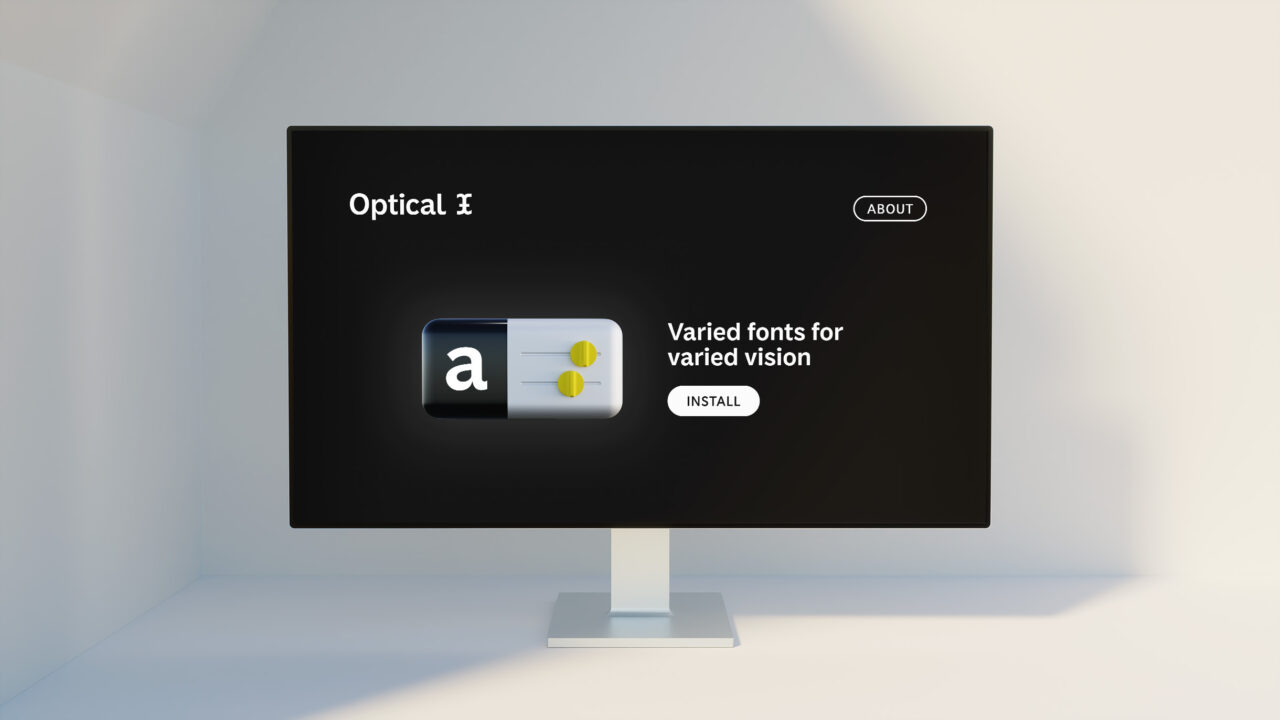 BCBusiness recently published a feature on Tyler Hawkins' Optical — a new accessibility tool for people with low vision that Tyler began developing in the final year of his Bachelor of Design studies at ECU.
Speaking with BCBusiness assistant editor Rushmila Rahman, Tyler touched on how he continues to be inspired by the tension between the accessibility benefits and barriers of digital technologies.
"[I was] curious about the limitations of the work that we're doing," he said in the interview. "The limitations of the Internet, how we're making websites or how we're presenting things. Everyone's vision is unique, and computers kind of tailor things to everyone better than you could ever do with paper."
Read the full story now via bcbusiness.ca.
Tyler was also featyred on CBC Radio's North by Northwest on April 23. You can hear his whole feature interview with journalist and interim host Margaret Gallagher now, via CBC.ca (Tyler's interview starts just after the 48-minute mark).