Students Photograph Sweet Treats for Sam Shem's Dessert Club in Kathryn Mussallem's Photo Class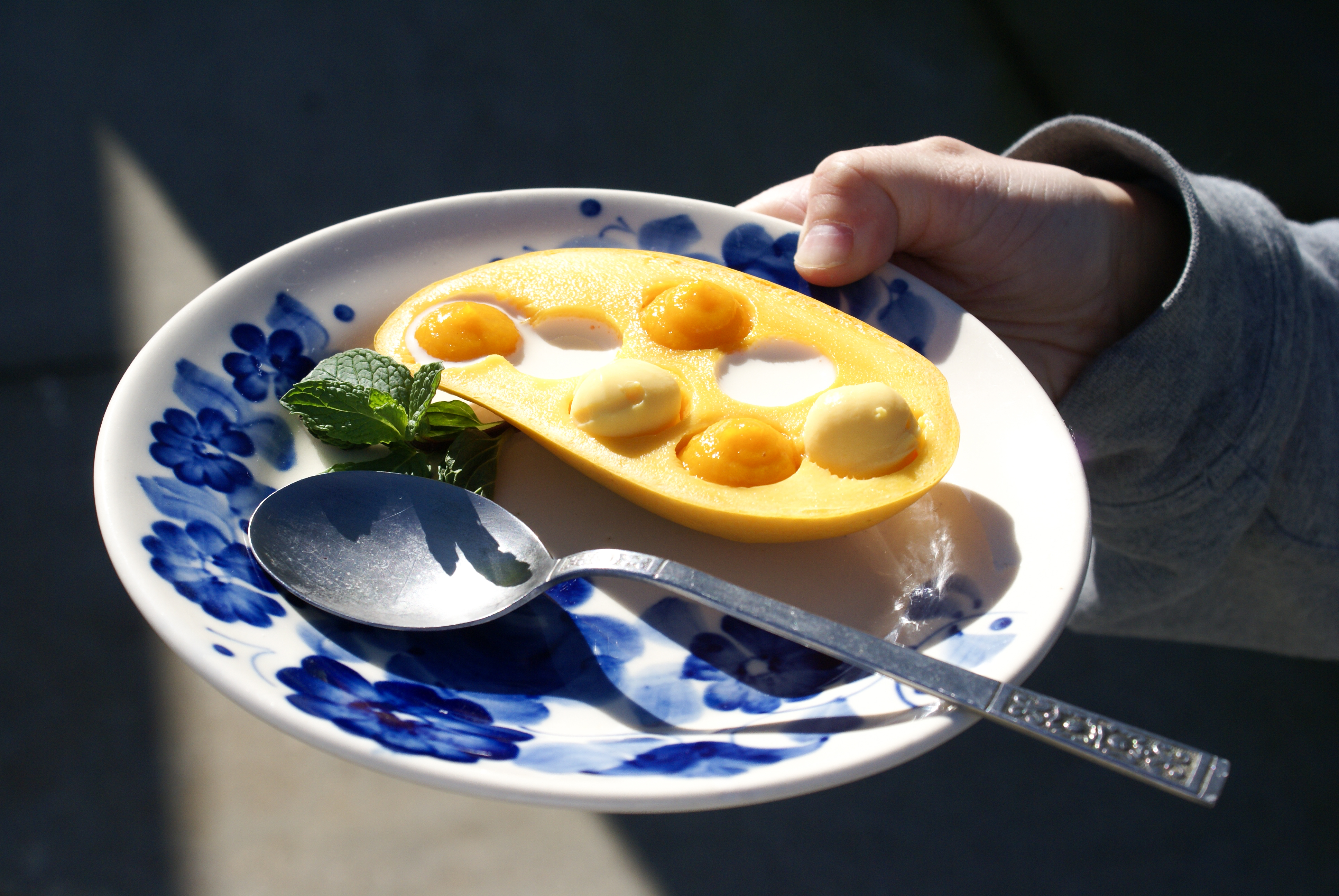 Posted on May 03, 2022 | Updated May 16, 2022, 1:28pm
Artists and longtime friends Sam and Kathryn recently collaborated to give students a chance to explore commercial photography's rich potential.
A recent commercial photography course taught by artist and ECU faculty member Kathryn Mussallem saw students style and photograph sweet treats made by food influencer and dessert phenom Sam Shem, of Dessert Club fame.
Taught via ECU's Continuing Studies program, Kathryn says she aimed to give students a true-to-life look at working with a commercial client.
"It was as close as I could get to a real-life experience for them in regards to doing a commercial photography shoot," Kathryn tells me via video chat. "Students got a taste of having a real client — which was Sam — and it was a great experience. It didn't hurt that he came in with fantastic desserts."
Sam likewise beamed about the shoot, saying he aimed to use his role as client to give students an opportunity to flex their creative decision-making skills.
"I gave them a lot of different options in terms of how to shoot the desserts, because myself, as an artist, I don't want parameters put on me. So I just let them go," he tells me. "I did three different desserts, and I made at least three or four variations on each dessert so students could put their spin on it, and have options to see the work in a different way."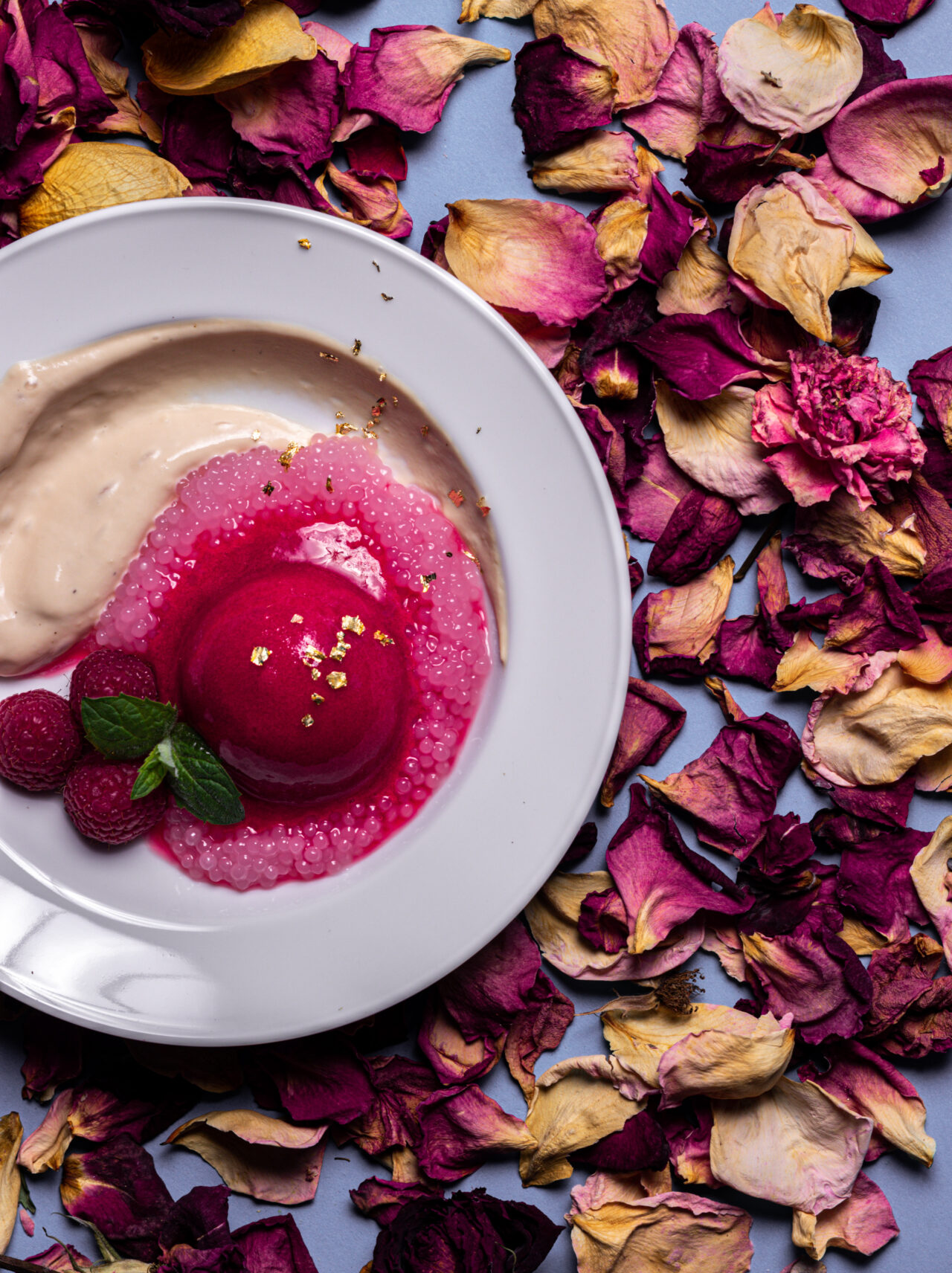 Students were encouraged to bring in interesting kitchenwares and homewares as well as other props to create further visual interest. Meanwhile, Kathryn pre-interviewed Sam, asking him about his art influences, food influences and other sources of inspiration for his work, from which she created a brief. She then asked her students to compile additional research ahead of the shoot.
"They seemed really excited, and it wasn't just because he brought desserts," she says with a laugh. "They were enjoying themselves. They liked the fact it wasn't high pressure, but there was also an end goal: they had to deliver a specific product. I told them, I'm expecting your documentation of this product, and it should be convincing. It should make me want to buy it and it should make the client happy."
Having met on the first day of foundation year at Emily Carr in 1995, the crossover between Sam's expansive artistic and culinary practice and Kathryn's wide-ranging expertise in photography is just the latest collaboration for these longtime friends. Both artists point to careers that have taken shape piece by piece, rather than according to any kind of master plan. Both have "followed their intuition," and found great success doing so. Both have travelled the world — Sam teaching, making art and engaging in community-building through food and yoga, and Kathryn shooting portraits and documentary photography, including her ongoing, award-winning body of work recording Navy members across the globe.
An appreciation for this versatility of creative skill is part of what Kathryn and Sam hoped to communicate to students.
"That real world experience shows how broad a medium photography is," Kathryn says. "It can be a commercial practice, a fine-art practice, a practical practice. It is documentary, it is journalism and it is simple documentation — it supports your goals with other practices. There are so many aspects to it that cross into every medium. Designers need us, painters need us, businesses need us. Photography is right across the board."
Sam notes that even within the narrower context of photographing food, the possibilities are nearly endless.
"There are so many different avenues in which they could be shooting," he says. "They could be shooting for a magazine, a restaurant, social media or large brand campaigns. I think it's an interesting learning experience for them, because shooting food for a real client is an experience a lot of people probably wouldn't have access to."
The breakout success of Dessert Club, he adds, began on Instagram, where he regularly shares images of his stunning treats. In fact, those images were initially a communication tool, he tells me. While working evenings at a restaurant, he'd post his photos to show the day-cooks how to plate his daily desserts. Sam's account increasingly gained attention, and he debuted Dessert Club after realizing he could find greater freedom and reach a broader audience working for himself.
In this way, Dessert Club has itself blossomed at the intersection between food, culture and photography.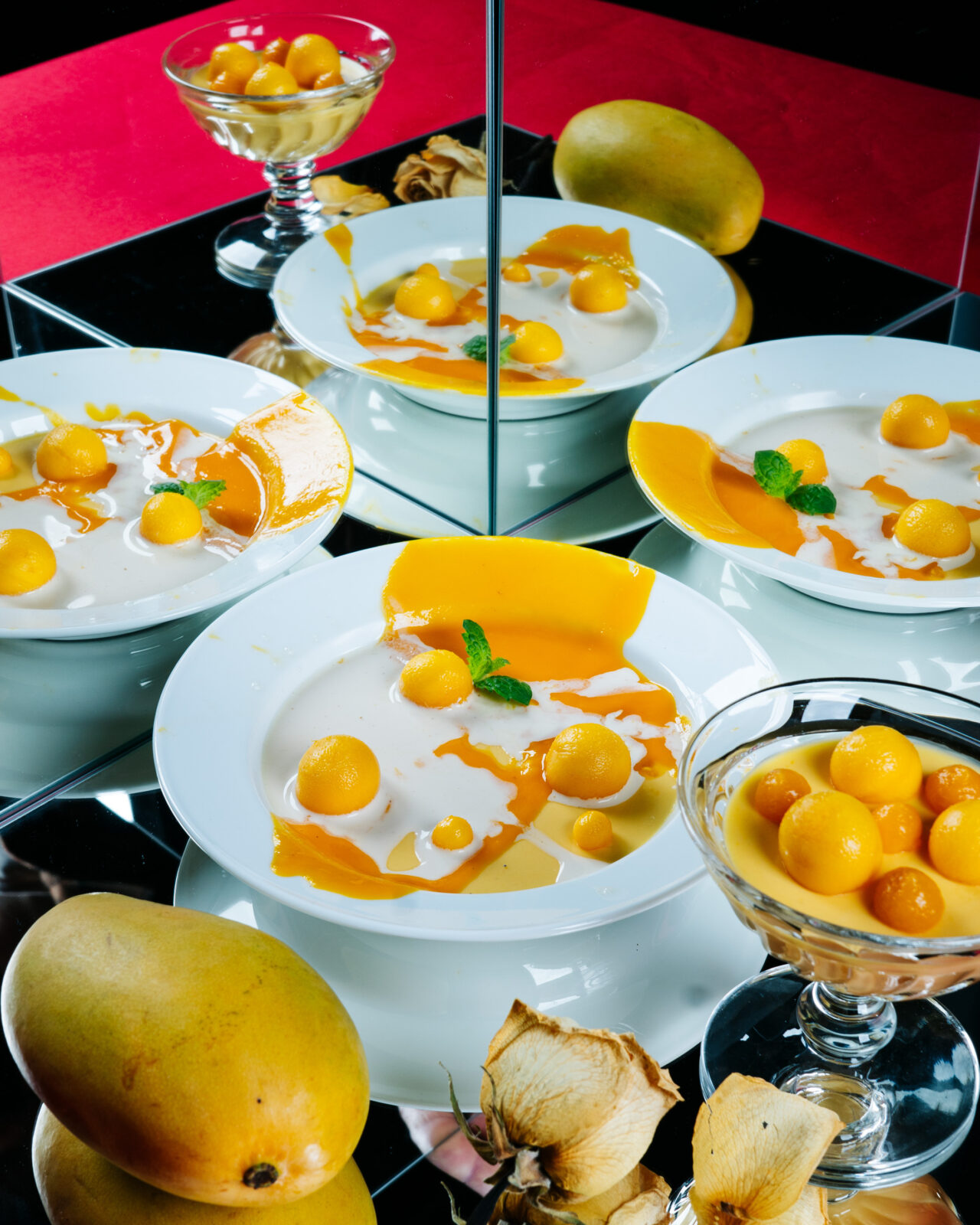 Did you enjoy this story?