Taryn Goodwin and the Power of Taking Up Space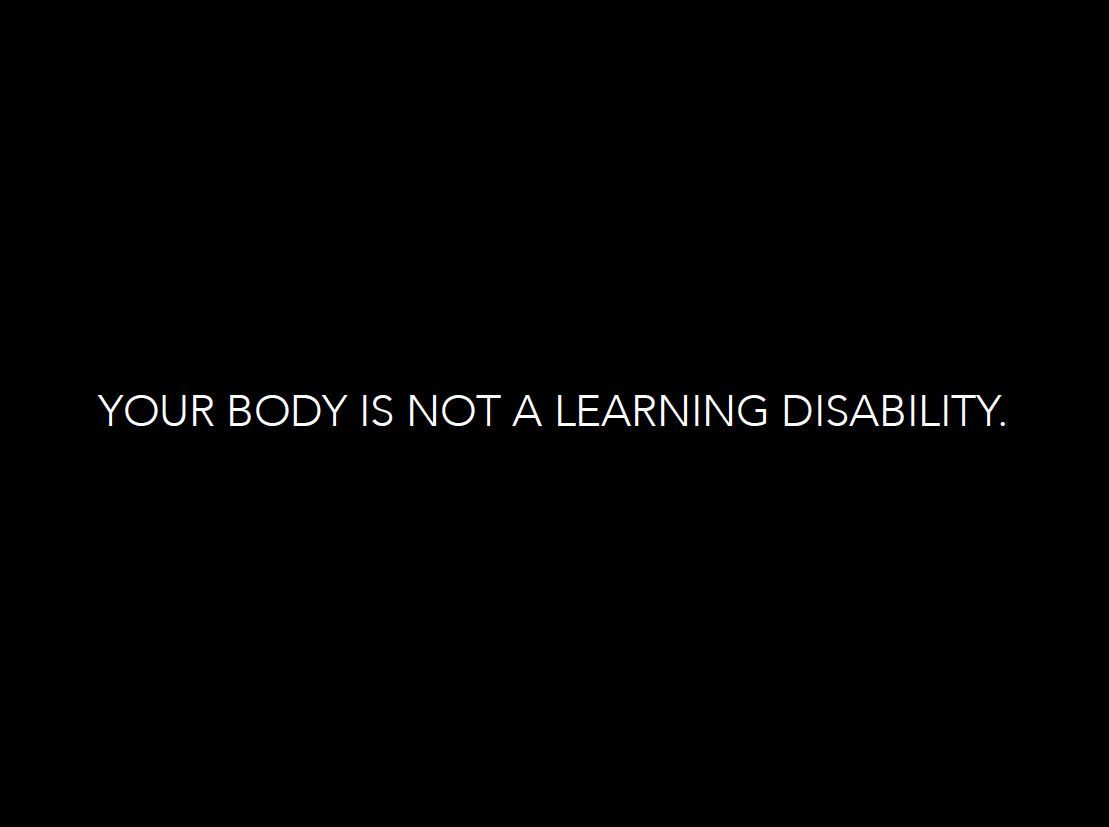 Posted on November 24, 2022
The artist, community organizer and recent ECU grad is the 2022 recipient of the Emily Carr University Alumni Association's award for community engagement.
Taryn Goodwin (she/they) is an artist and community organizer. Graduating as a remote learner in 2022 with a BFA in Critical and Cultural Practices, Taryn was the recipient of the Emily Carr University Alumni Association's award for community engagement. The award recognized the breadth of Taryn's work within campus culture, including co-founding the ECU Disability & Neuro-Divergent Collective with faculty member Jay White.
When asked to introduce themselves in a new way, Taryn laughs before answering: "I love this prompt! I'll start with that I am a new puppy parent, and I am excited to learn outside of institutionalized learning." Taryn also describes themselves as "a social practice artist in a disability and neurodivergent lens, which is how I move through the world."
Taryn is deeply invested in seeing how critical care of community and access can go beyond institutionalized spaces while remaining connected to them. This focus is a result of her work with the ECU Disability & Neuro-Divergent Collective, which lives on in weekly zoom meetings, the Collective discord channel and through various collective-based projects and exhibitions post-graduation.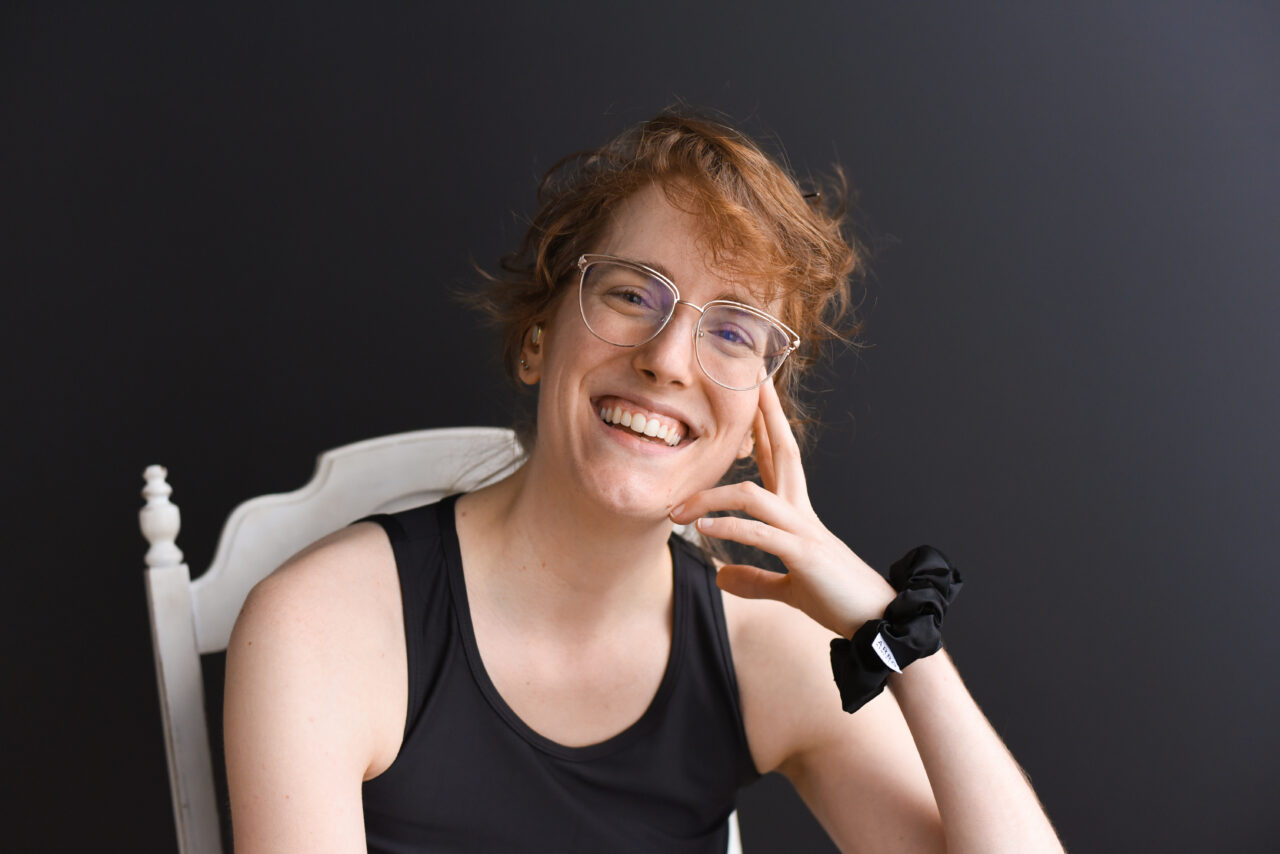 After sustaining an injury and taking a year away from school, Taryn returned in 2016, reframing their work within disability.

"I came back, and felt a deep need for community," explains Taryn. "I remember this moment as clear as day. I sat down at a desk and wrote, 'who are the other disability artists at Emily Carr?' I was crying as I realized I couldn't answer this question, that I don't know who these people are."
This moment had Taryn questioning barriers to institutional learning for people who may struggle to keep up with the fast pace of academia. "Any time there is an accommodation request, that is naturally kept confidential," said Taryn. "I began asking: how is it possible to create a community when everything is behind closed doors and is passed on in secret, creating more stigma?"
Taryn soon made the decision to drop out with no intention of ever finishing their degree. But four years later, in the midst of the Covid-19 crisis, Taryn realized they had an opportunity to return to university as a remote student to complete their studies.

"The pandemic gave us the greatest accommodation notice of all time without anyone having to ask for it," they said. "It shifted the way in which we showed up and what we called classrooms. It allowed me to complete my degree without removing myself from the community of care that I needed in the Comox Valley," she says.
"When I came back to Emily Carr in the fall of 2020 where I could graduate remotely, I made a promise to myself that my only goal was to create a self-sustaining community that answered that question and provided the community I longed for, four years prior."
Taryn emphasizes that the formation of the ECU Disability & Neuro-Divergent Collective may not have been feasible had the pandemic not prompted institutions to reframe ways of learning and campus access.

"There are multiple factors that went into this," says Taryn. "Some of them bring me shivers and some I realize could have only happened because of a global health crisis and a pandemic. There are so many things that were out of my control that made this timing the 'right time' to pursue this."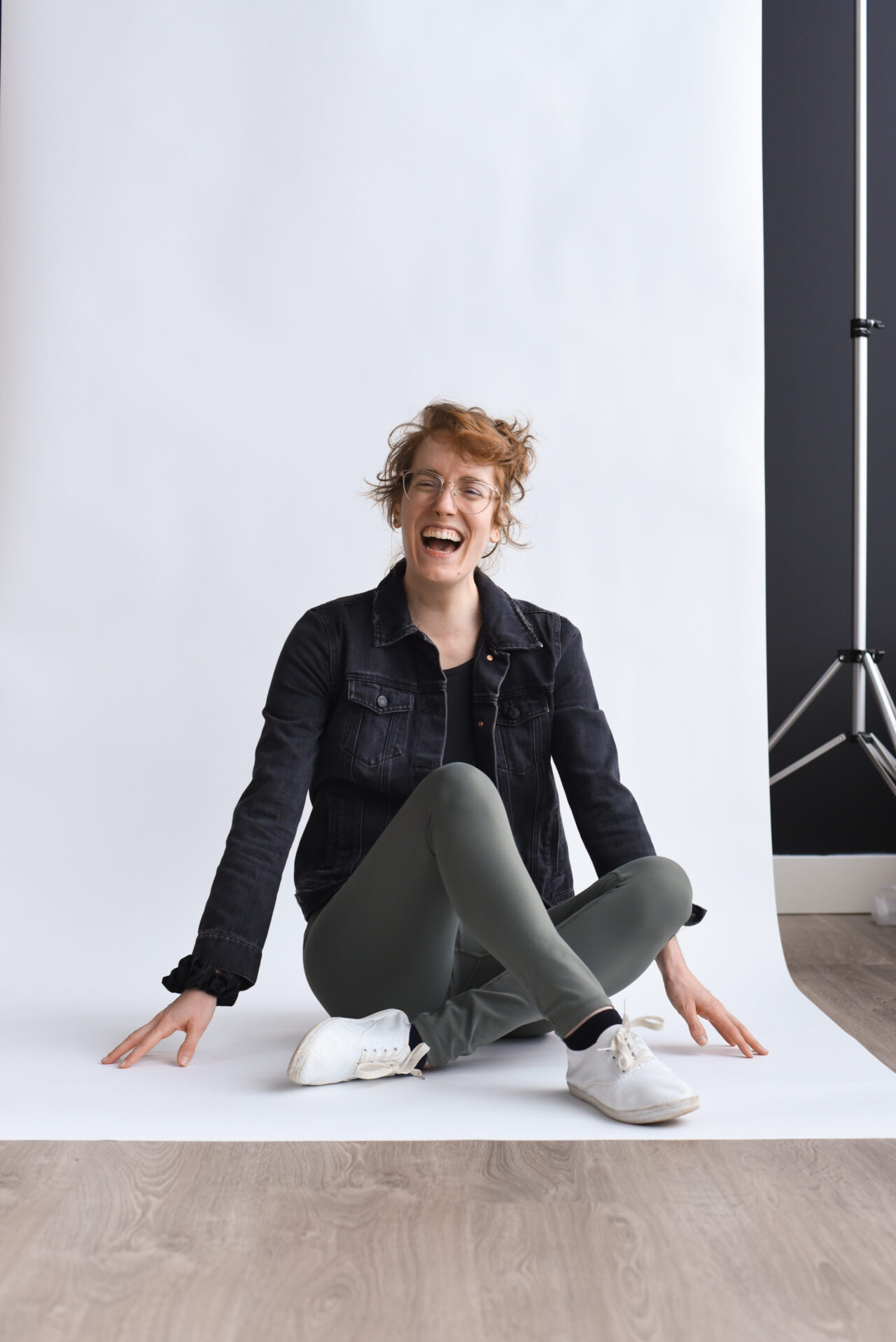 Upon returning, Taryn took 18 credits — a higher than normal course-load.

"What happened was the environment in which I learned changed. I could take on more because of my capacity being higher. It taught me that asynchronistic and online classes were possible," she says.
"I became invested in answering that question, in pursuing that legacy so there aren't other students who deal with a four-year gap. The Collective has become everything an accommodation notice isn't: transparent, supportive, peer-based, intentional, heartfelt, and a resource to know what to ask for."
Taryn shares that receiving the ECUAA graduation award was "an affirming and nourishing experience. It reminded me of how this work was built, alongside the intuition as a generative and proactive resource for staff, students and faculty. It is mutual aid, and care for all that call ECU their campus, remote or otherwise. So, to be recognized for this community engagement is an acknowledgment of all those relationships that are being seen, heard and have a place to share unbound and unprohibited is delightful!"
The ECU Disability & Neuro-Divergent Collective continues with weekly Zoom socials on Thursdays from 11:30 AM to 12:30 PM PST and on Discord, for global, asynchronous participation.
If you self-identify as being disabled, neuro-divergent or disabled by working conditions of labour you can become a member today by visiting the Collective's website and filling out the Google form.

A full overview of Taryn's grad project can be found on the 2022 website for The Show. You can connect or collaborate with Taryn's work by email or by leaving a voicenote/message on Instagram.