Wendy Tilby, Amanda Forbis's 'The Flying Sailor' Selected by Annecy Film Festival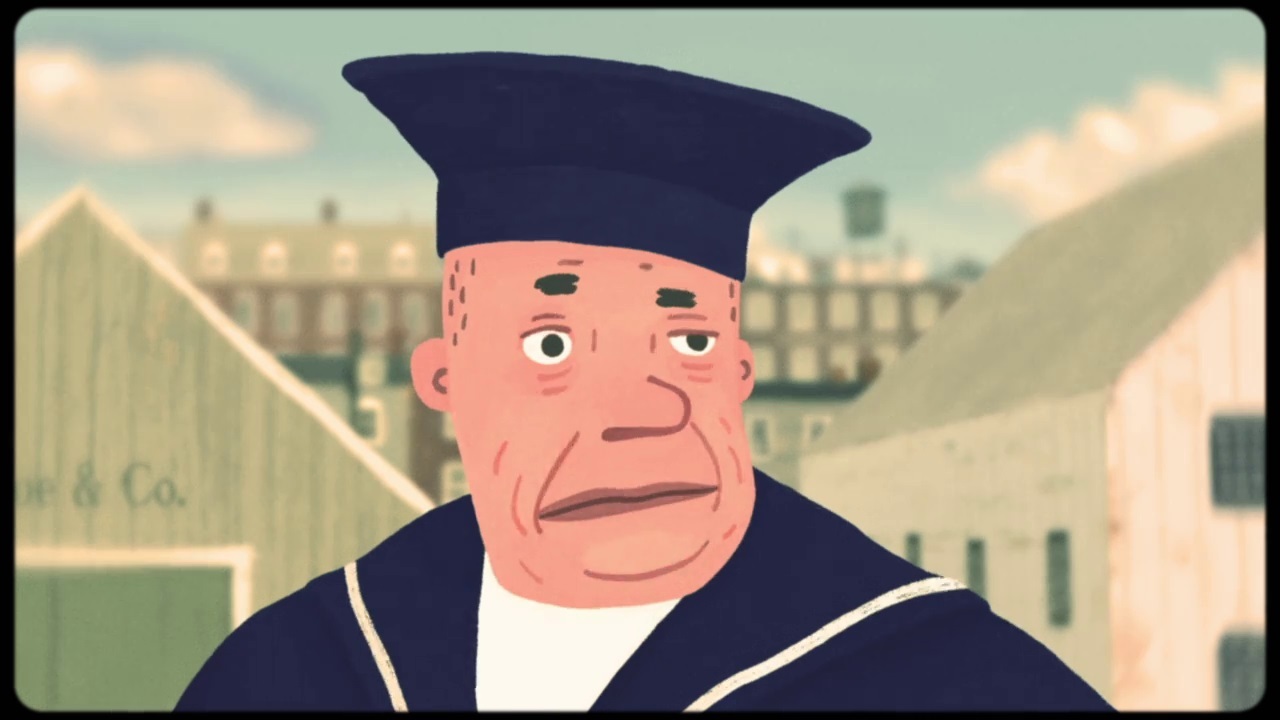 Posted on June 09, 2022 | Updated June 17, 2022, 3:07pm
The latest animated short from the Oscar-nominated artists takes viewers on a thrilling journey through some of life's great questions — and through thin air.
A new short film by Oscar-nominated animators Wendy Tilby (alum 1986) and Amanda Forbis (alum 1988) is an official 2022 selection at the renowned Annecy International Animation Film Festival in France.
Produced for the National Film Board by David Christensen, executive producer at NFB's North West Studio, The Flying Sailor follows a seaman on shore leave who, in the blink of an eye, is sent hurtling — literally and figuratively — on a journey through space and time.
Speaking via video chat from their studio, Wendy and Amanda tell me the story was inspired by a visit to a museum in Halifax during a tour in support of their 1999 film, When the Day Breaks.
"There was an exhibit on the Halifax explosion, which is such a shocking story," Amanda says. "And there was a blurb — a paragraph, nothing else — about a British sailor who had been on the dock when it happened, and was blown two kilometres up the hill and lived. We thought, what would that trip have been like? What was it like to fly over a city as it's destroyed underneath you? What was going on in his head?"
Wendy and Amanda's answers to those questions make for a thrilling, funny, dark, tender and occasionally fearsome meditation on life, death and the human condition. No mean feat for a film that clocks in under eight minutes. The mix of animation styles and an outstanding soundscape and musical accompaniment are wielded so deftly that you might fail to notice — as I did — there are no words in the film at all.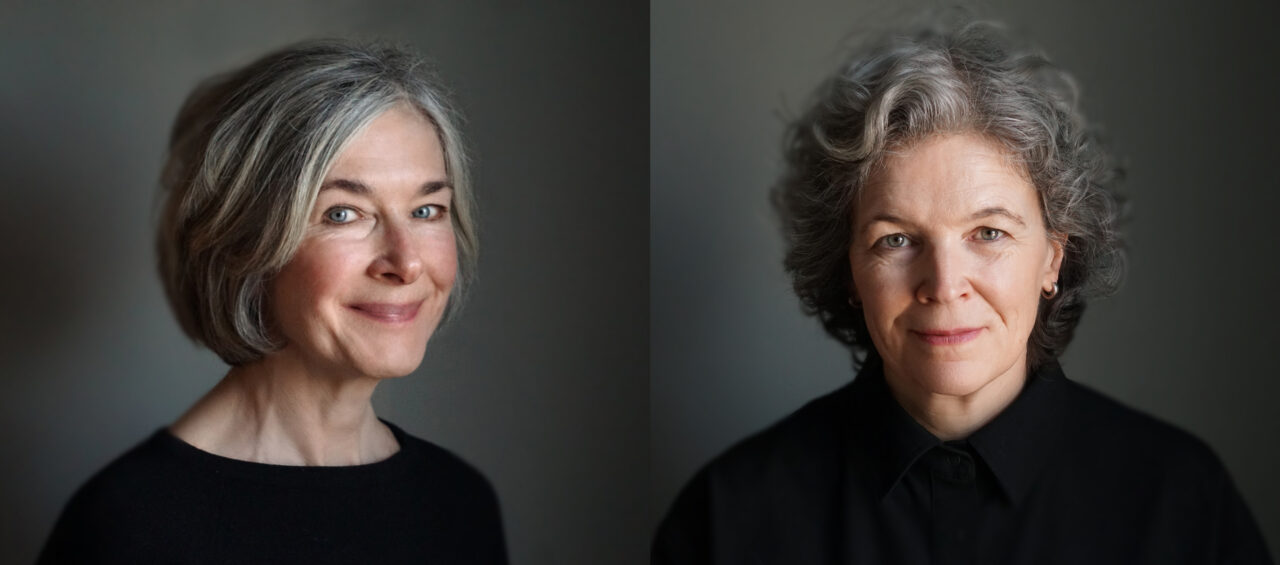 Viewers are taken on a double-journey: as we accompany the sailor on his surreal flight, we witness the dissolution of his physical self while contemplating fragments of his past. The pairing of these two narrative arcs (one through space, the other through time) points to one of the film's central themes, Wendy tells me.
"The sailor, like all of us, is just a clump of particles yet he has a history, thoughts, emotions. His life is meaningful, even miraculous! But also, in the grand scheme of things, utterly insignificant," she says.
"We're also interested in those moments in our lives when everything changes. It could be a piece of bad news, a fork in the road, a cataclysmic event. It might even be something good. But your lens shifts and life ever after is defined as before and after. Those moments are good catalysts for story."
These themes animate (pun intended) Wendy and Amanda's work more broadly. Their Oscar-nominated films When the Day Breaks (1999) and Wild Life (2011) deal in different ways with questions such as What is the composition of a life? What is consciousness? And what is it that makes us us?
A close encounter with death, it turns out, can throw these questions into high relief. And more than one of Wendy and Amanda's characters navigate (near-)death experiences. Fortunately for viewers, no clear conclusions can be drawn in this murky metaphysical territory. Which means we get to enjoy Wendy and Amanda's evolving and deepening explorations.
"We joked constantly during the making of this film that we were just doing the same thing over and over again. But I would say to myself that Robert Motherwell painted the same thing for decades and nobody got up his nose about it," Amanda says with a smile. "But really, we felt there was more to say. And I don't even know if we're done yet. For us, these are compelling themes, especially the issue of what it's like to come right up against death."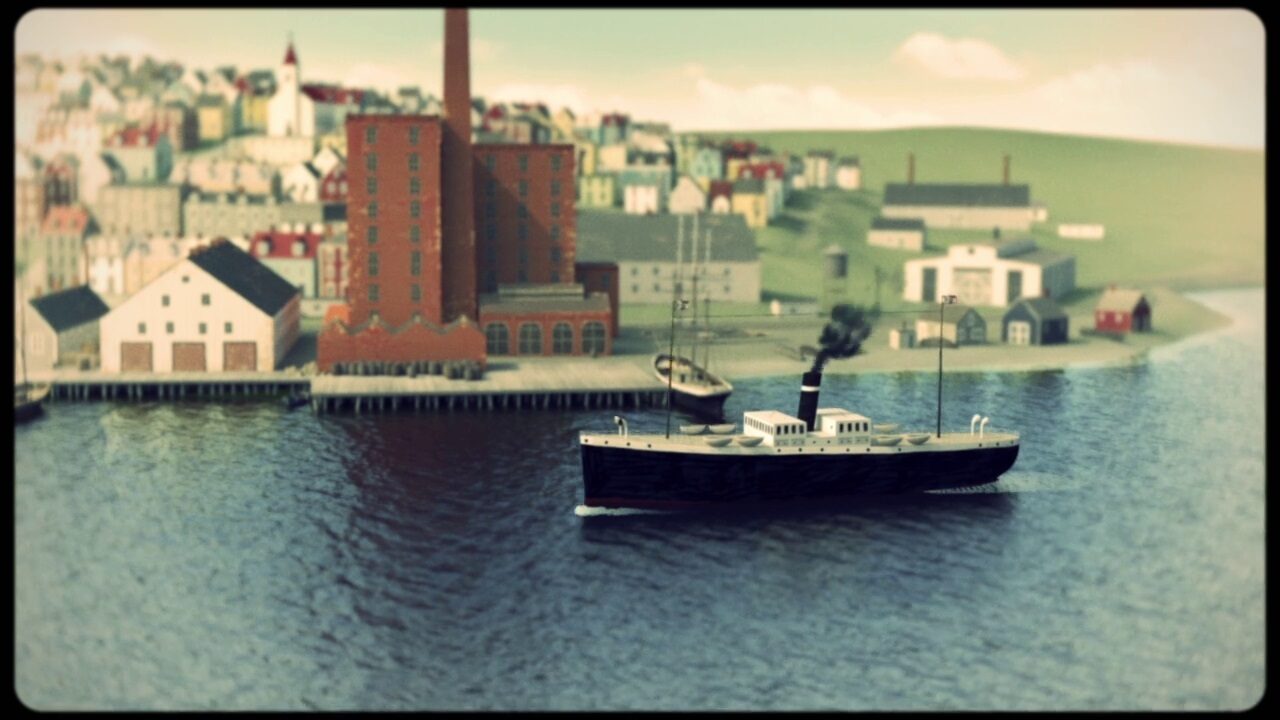 To bring all of this to life, Wendy and Amanda dove headlong into the world of 3D animation. Maya artist Billy Dyer "sculpted" a virtual Halifax onto which Wendy and Amanda "painted skins." The result resembles the "rinky dink" model railway towns that served as one of their aesthetic inspirations.
Other sources of inspiration include hand-tinted postcards and archival footage, including one particular shot of an old ship, just like the ones involved in the real accident.
For the sailor, Wendy and Amanda had a 2D aesthetic in mind. But they soon realized 3D animation would be the only feasible way to capture his turning and tumbling through space. So, he was built and animated in a 3D program then painted using Photoshop Paint to maintain a 2D look.
As with previous films, Wendy and Amanda each worked on some of the same frames in The Flying Sailor. But that longtime back-and-forth workflow has begun to evolve lately, they tell me. Amanda is now more often the one drawing (whether storyboards or characters), while Wendy works more as the editor, compositing and ensuring everything "sticks together."
Alongside engaging with new technologies, Wendy and Amanda list uncooperative sequences and growing ambitions (convincingly rendering the smoke, debris and general chaos that accompanies the devastation of an entire city) among the many hurdles presented by their latest film. But it's not simply in service of a dark preoccupation that Wendy and Amanda have worked so hard and weathered so many challenges. It's clear that for The Flying Sailor, as with the pair's other exceptional films, curiosity is a guiding light.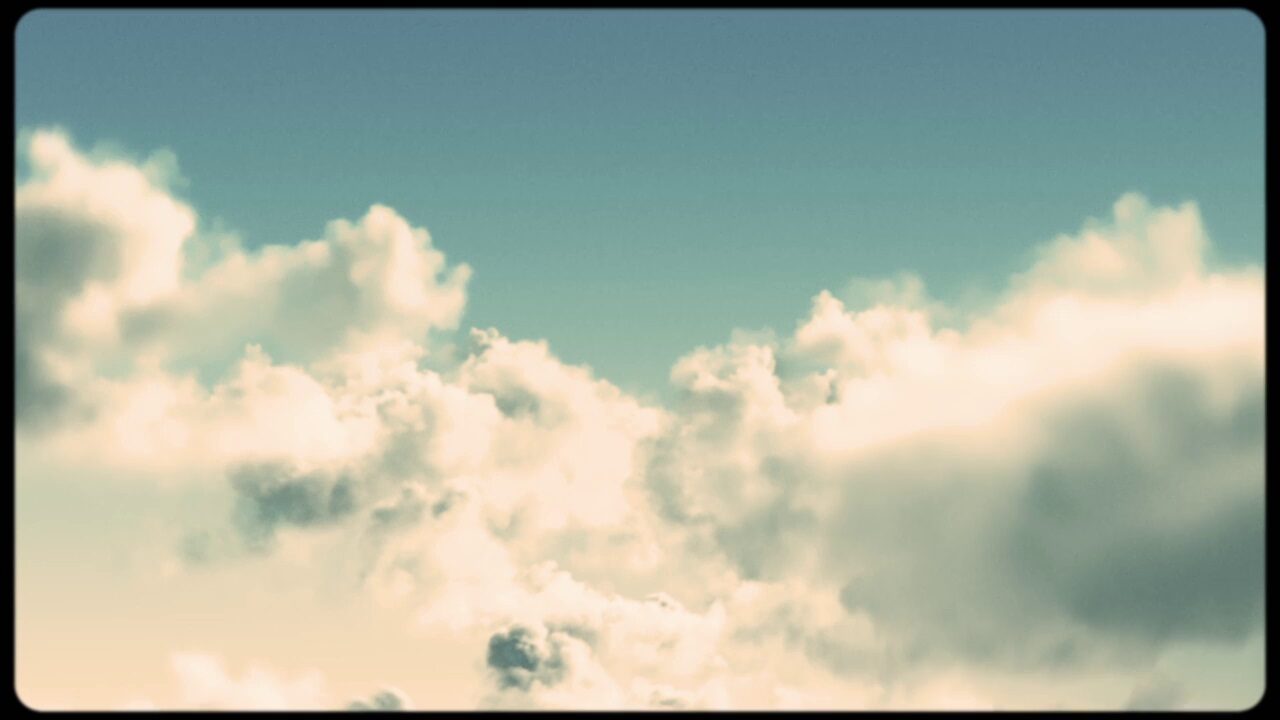 That curiosity is not fixated on the end of life, but on how life continues even as it ends. In telling stories about this paradox, Wendy and Amanda ask one of the questions we all wind up asking when confronted with tragedy: How do you get through it?
"It's one of the terrifying mysteries of life — how will you react when confronted with catastrophe?" Amanda says. "And I hope that if you're thinking about what happens to the sailor, you're thinking, Well, he's going to have to get a pair of pants, job number one. But that's how you get through those things, right? You put your pants on."
"One leg at a time," adds Wendy.
Learn more about The Flying Sailor now, via the NFB, where you can also watch Wendy and Amanda's previous films Wild Life and When the Day Breaks.
Visit the Annecy Festival online to find out about the rest of this year's stellar line-up!
--
Visit ECU online today to learn more about the 2D + Experimental Animation and 3D Computer Animation programs at Emily Carr.
Want more stories like this delivered twice a month direct to your inbox?