ECU President Dr. Gillian Siddall Moving On for New Opportunity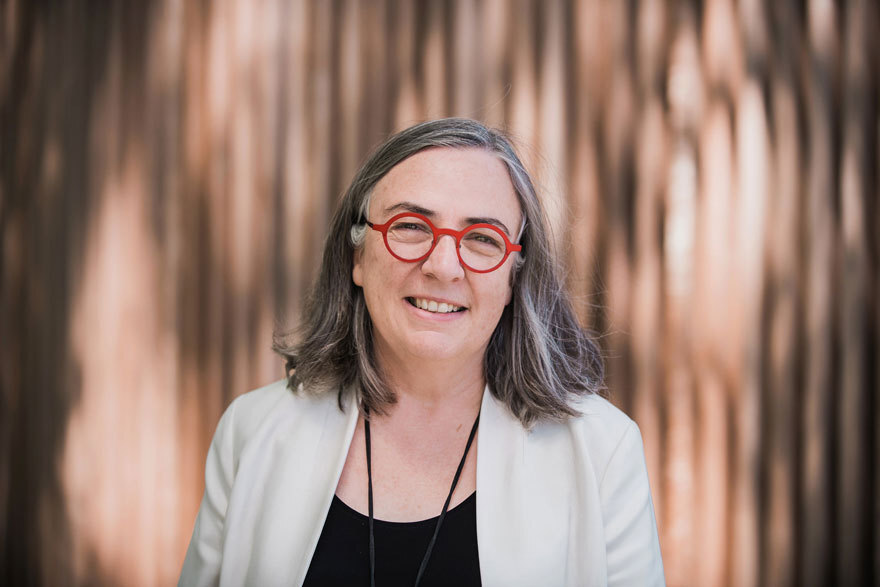 Posted on January 20, 2023 | Updated January 20, 2023, 9:06am
Dr. Siddall leaves Emily Carr to return to her roots at Ontario's Lakehead University.
After serving as President + Vice-Chancellor of Emily Carr University (ECU) for the past five years, Dr. Gillian Siddall will step down at the end of May 2023 to assume the Presidency at Ontario's Lakehead University.
Under the oversight of ECU's Board of Governors, work will begin immediately on developing transition plans and commencing the search for Dr. Siddall's successor.
"With mixed emotions, we announce Dr. Siddall's – or Jill, as we know her – departure from Emily Carr," said Keith Kerrigan, ECU Board Chair. "Jill has seen our university's tight-knit community through some momentous times, from adjusting to our new campus to reinventing how we teach, learn and work in a post-Covid world. Under her leadership, ECU has advanced its international ranking among art and design universities from 40th in 2020 to 24th in 2022. Jill's calm, steady and fair-minded leadership style has been instrumental to ECU's growth, particularly in equity and inclusion. With tremendous gratitude for her contributions, we wish Jill well as she leaves us for a new challenge."
During Dr. Siddall's time at ECU, many noteworthy accomplishments have been achieved including:
Developing ECU's first equity, diversity and inclusion plan to advance the university's commitment to anti-racism work and ensure the evolving needs of students, staff, faculty and alumni can be heard and actioned.
Significantly advancing the university's commitment to integrating Indigenous knowledge into teaching and learning practices, as well as expanding the number of Indigenous faculty and staff.
Beginning work on ECU's new strategic plan that will shape the future of the university for the next four years.
Initiating ECU's first climate action plan that, once complete, will put Emily Carr on a conscious path to environmental stewardship and sustainability.
Advancing the university's research practices to deepen Emily Carr's commitment to practice-based knowledge production.
Expanding mental health and wellness initiatives to ensure students are supported particularly through the challenges of a global pandemic.
Modernizing ECU's academic pathways to include opportunities for lifelong learners through expanded continuing education and micro-credential certificate programs.
Guiding students, staff and faculty through the Covid-19 pandemic while maintaining university operations through fast technological transitions and cultural shifts.
Continuing to advance ECU's climb in international rankings for art and design universities, ending 2022 with a ranking of 24th in the world and the only art and design institution in Canada to place in the top 50.
Dr. Siddall leaves Emily Carr to return to her roots at Ontario's Lakehead University where she started teaching in 1998 and went on to become the Dean of the Faculty of Social Sciences and Humanities.
"The past few years have invited many of us to look inward and consider our next chapter; for me, it feels right to return to Ontario to be closer to my family and continue my connection to Lakehead University which is an important part of my personal history," said Dr. Gillian Siddall, ECU President + Vice-Chancellor. "I'm deeply proud of the work we have accomplished together during my time at Emily Carr. In particular, the advancements we've made in embedding anti-racism and decolonization into our work and creating an environment where these conversations will continue building a better, more inclusive future. I have witnessed incredible brilliance in our classrooms, galleries and in the conversations we have each day. I will forever be grateful for these experiences."
Dr. Siddall formally assumes her new role at Lakehead University on July 1, 2023. She will work closely with ECU's Board of Governors until the end of May to support transition planning while continuing to move ECU's priority work forward. Details on the search process and related timelines will be shared as they become available.

Media Contact:
Alexandra Korinowsky, Communications Manager
Tel: 236.508.5033
Email: akorinowsky@ecuad.ca