Jagdeep Raina Transforms Lost Histories Into Living Archive with 'everything left unsaid'
Posted on January 11, 2023 | Updated January 20, 2023, 9:47am
The exhibition, which explores questions about life in the Sikh diaspora, is being held at the Libby Leshgold Gallery at Emily Carr University.
A new solo exhibition from artist Jagdeep Raina transforms archival materials into living narratives that explore questions about life in Sikh communities across the globe.
Titled everything left unsaid, the show is currently on view at the Libby Leshgold Gallery at Emily Carr University through Feb. 26. It includes works spanning drawing, painting, embroidered textiles and animated film, produced over a period of roughly seven years. The exhibition is Jagdeep's first in Vancouver.
The subjects of Jagdeep's work are mined from institutional archives, oral histories, personal photo albums and even the artist's imagination.
"Moving through the exhibition, one can see the artist aptly shift between mediums, employing a range of tools and techniques to examine his subjects from every angle," writes Libby Leshgold curatorial assistant Troy Johnson in her introductory essay.
"To experience Jagdeep's work is to bear witness to the lives and histories that he has been entrusted with remembering. In the threaded shapes, the pastel and graphite markings, a material history is formed."
This material history, Troy adds, offers a more "complex understanding" of communities formed by migration.
In an essay titled 'Families without objects, and everything left unsaid,' anthropologist Kamal Arora writes that Sikh stories of historical events have "largely been missing and marginalized." Historical and political turmoil — including forced migration during the Partition of India and broader volatility throughout the region — left generations of Punjabi families displaced and without possessions. Books, photos, letters, clothes and more were lost or destroyed, leaving entire communities bereft of personal and collective record.
In this context of historical loss, Jagdeep's work serves as a vital act of remembrance.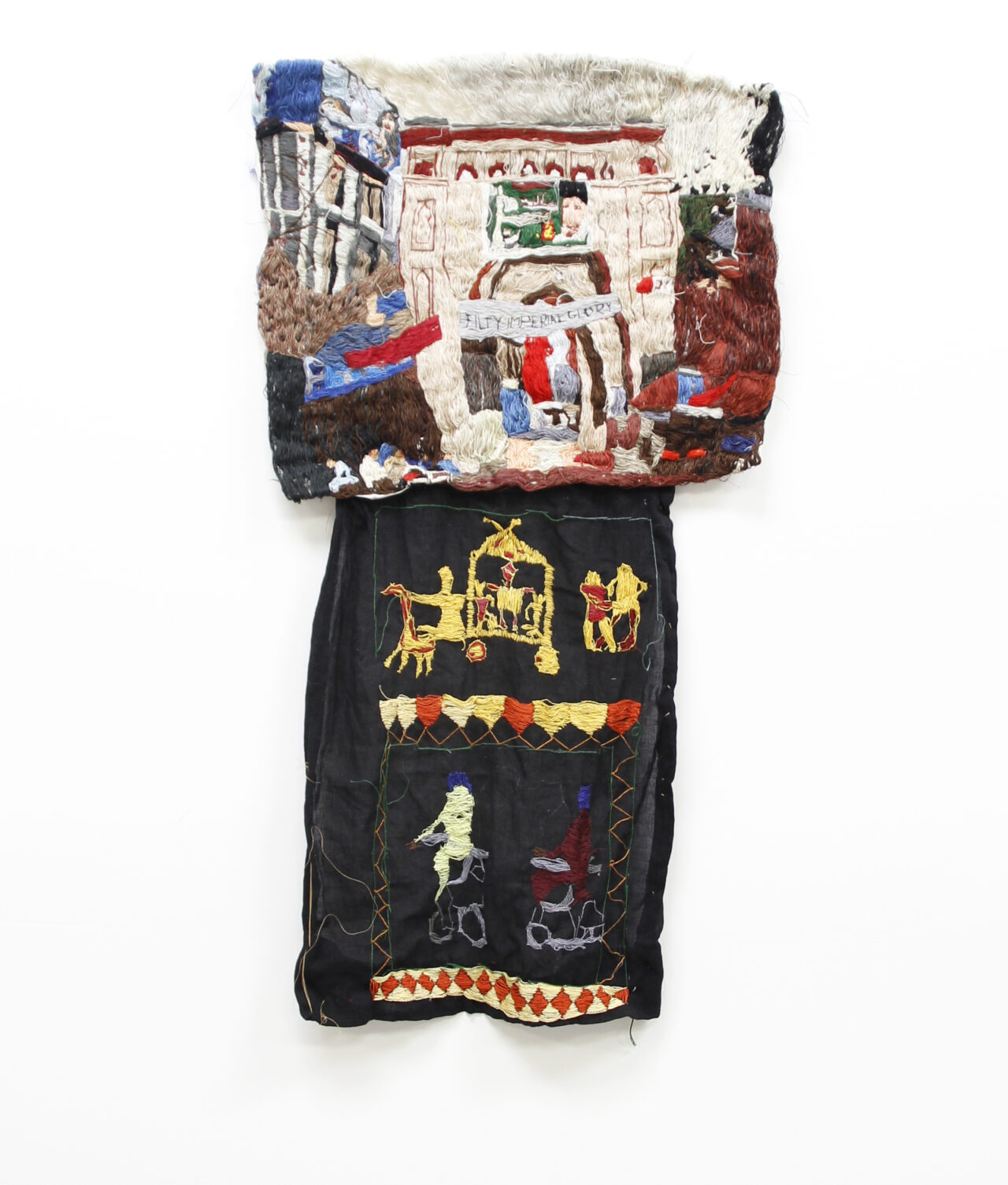 "His works hum with life, vibrancy, emotion, history," writes Kamal, an anti-racism and equity, diversity and inclusion advocate whose research focuses on gender and Sikhism.
"Things that are left unsaid are given new life. The archive is coming into being, from Kashmir to Punjab to Southall to Vancouver, and beyond. I can think of no greater gift to our transnational communities than what Jagdeep has created with his two hands."
Jagdeep suggests his most recent works ask questions about how human care and intimacy are influenced by the ebb and flow of time.
"How can we learn from historical memory as a way to better understand how to care for one another?" he asks. "What does caregiving look like in environmental and urban landscapes that feel unstable? How do we grapple with understanding the temporary ways in which communities, friendships, families, relationships come together and gradually fall apart and erode over time?"
everything left unsaid is presented in collaboration with media partner Rungh Cultural Society. The exhibition is on view at the Libby Leshgold Gallery at ECU from Jan. 13 to Feb. 26, 2023.
A public reception will take place at the gallery on Jan. 12 at 6pm. The exhibition will also include a Jan. 26 online artist conversation featuring Jagdeep Raina, Yui Kigimiya and Ami Yokoyama, and a Feb. 9 panel discussion "Tracing Contours: Canadian South Asian Contemporary Arts 1990s - 2020s" featuring Shelly Bahl, Farheeq Khan and Jordan Strom, hosted by Zool Suleman and presented by Rungh.
About the Libby Leshgold Gallery
About Rungh Cultural Society