Emily Carr's Legendary Student Art Sale 50th Anniversary Set to Be Biggest Event Ever!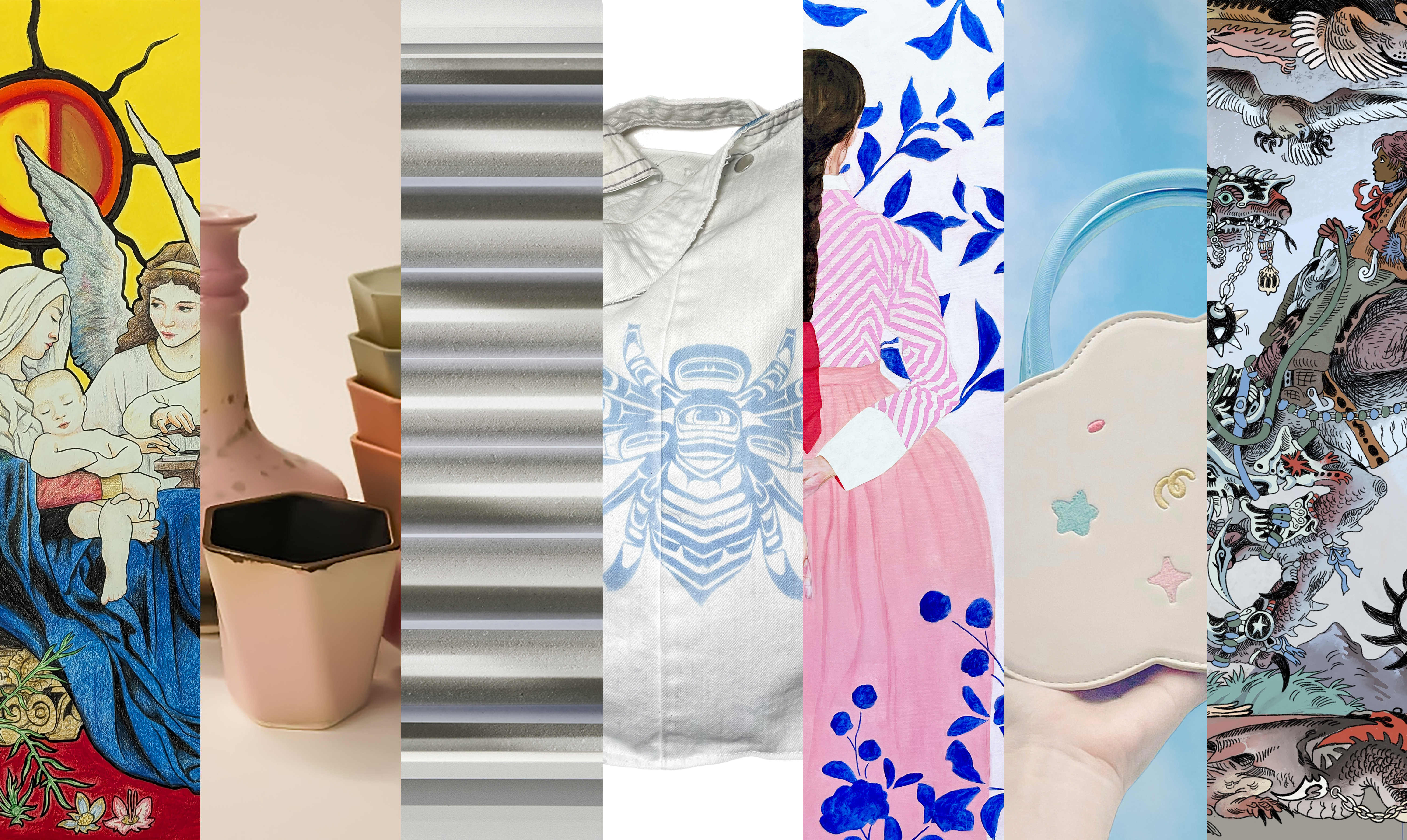 Posted on November 14, 2023 | Updated November 20, 2023, 1:50pm
"I guarantee you'll find at least one piece of work that belongs with you," says artist and participating student Kai Liu.
Emily Carr University is thrilled to invite the public to the 50th Anniversary edition of the Legendary Student Art Sale. This year will be the biggest sale in ECU's history, with thousands of artworks from more than 225 participating students.
"It's always so exciting to get the chance to see the range of student creativity beyond their course assignments. I think the whole university feels it, and it's truly affirming to see how our students' work resonates with art-lovers from across the city as well," says Diyan Achjadi, Interim Vice-President Academic + Provost at Emily Carr.
"The Student Art Sale is also a wonderful opportunity for students to gain insight into professional practices and in presenting their work to the public. This event is one of the things that makes studying at ECU unique, and I can't wait to see what this very special semicentennial edition brings."
First established in 1973, the Student Art Sale (SAS) has been one of Vancouver's most highly anticipated annual events. It's a fantastic opportunity to snap up one-of-a-kind pieces and editions from our emerging artists and designers. Expect to find a wide range of works from across disciplines.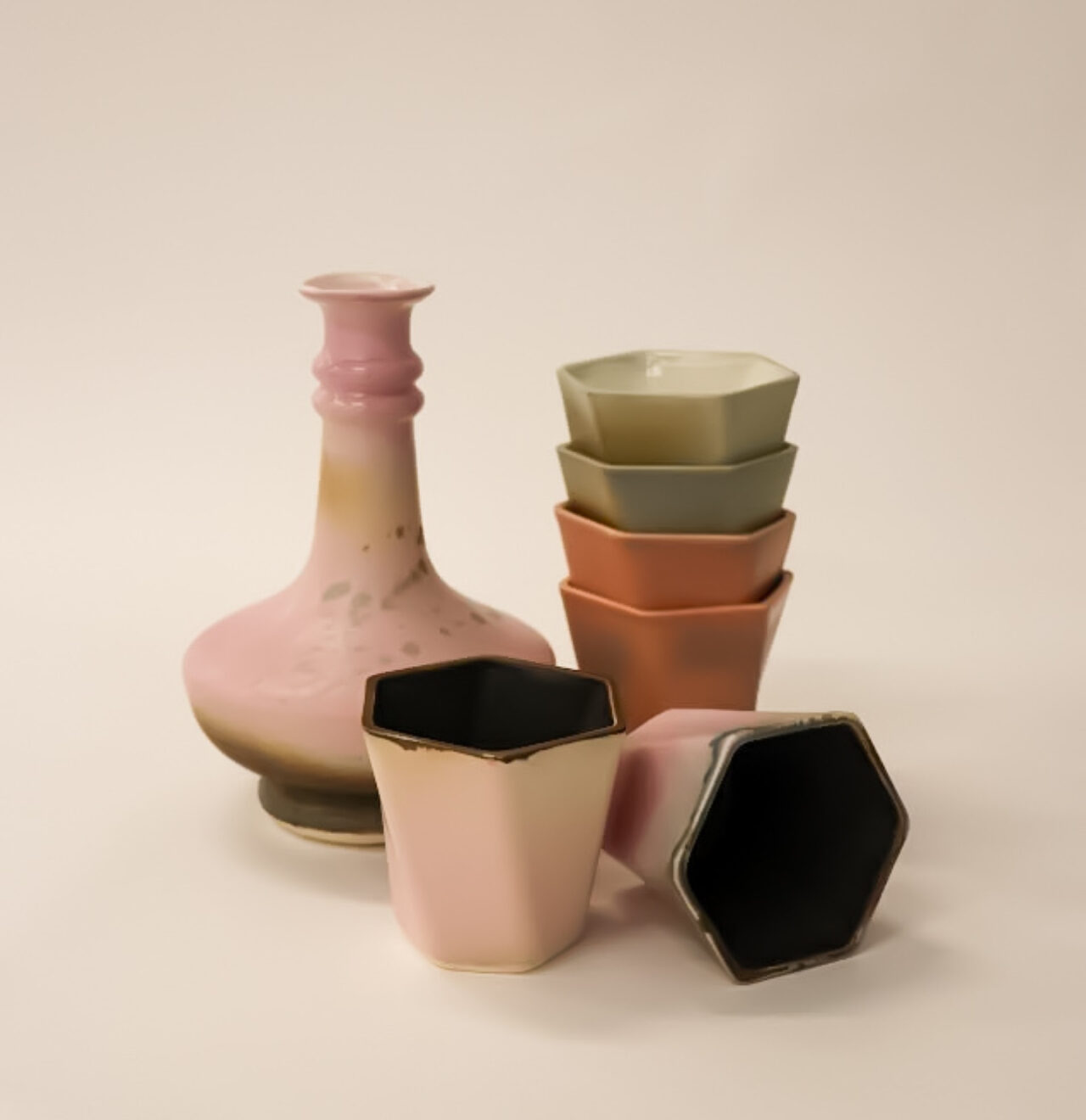 ECU student Kamila Bashir studies Industrial Design at Emily Carr. Her work includes wearables like clothing and jewelry as well as ceramics and furniture. But she also maintains a number of fine-art practices, including painting, printmaking, sculpture and photography. And the work she produces sells regularly though her website and Instagram throughout the year.
This year's SAS will be Kamila's third and final sale before she graduates in 2024. She says her past participation has helped hone her sense of what audiences are looking for. For the 50th anniversary, she'll have paintings, prints, ceramics and jewelry available for purchase.
According to Kamila, the opportunity to draw all of these passions into her degree work is one of the benefits of studying at ECU.
"That's something I really appreciate about Emily Carr — it lets you be in these diverse spaces," Kamila says.
This approach is evident in the incredible variety of items on sale at the SAS, she adds. But for anyone who might be wavering on attending this year's event, Kamila says the quality and range of available works speaks for itself.
"There are so many designers that have art practices and vice versa, and we try to amalgamate both, which can be really interesting," she says. "The uniqueness and diversity of practices people bring to the institution are unlike any other."
Artist Kai Liu will be graduating from the MFA program in May. This year will be Kai's fourth and final SAS, his first having been the online-only edition during the early days of the pandemic while he was completing his BFA. He says he's learned a lot over the years, including how to professionally present, ship and price his work.
Kai has already established himself as a sought-after artist, with works selected earlier this year for inclusion in the Vancouver Art Gallery's Art Rental and Sales program. Throughout his time at ECU, Kai has been among the top-selling SAS artists. And although he identifies primarily as a printmaker, his gorgeous paintings are notoriously quick to sell out.
"Painting is kind of embedded in my DNA," he says.
Kai has created a number of new paintings — both large and small — for the 50th anniversary sale, as well as several new, small-edition print works.
"I also prepared some surprises for this event, and you should come check it out," he continues. "I feel so lucky I can participate in the 50th anniversary. But for the public, I would like to say that new artists from across different media will be here. And I guarantee you, you'll find at least one piece of work that belongs with you."
Visit Kamila's website and follow her on Instagram to see more of her work. Visit Kai's website and follow him on Instagram to keep up with his practice.
Visit the 50th Anniversary Student Art Sale at Emily Carr University from Nov. 23 through Nov. 25, 2023. Find more details including market hours, parking info and payment info on the ECU website. And follow the SAS on Instagram for a preview of this year's extraordinary artworks!
Want more stories like this delivered to your inbox twice a month?