Student Artwork by Emily An Selected for Prestigious Society of Illustrators Competition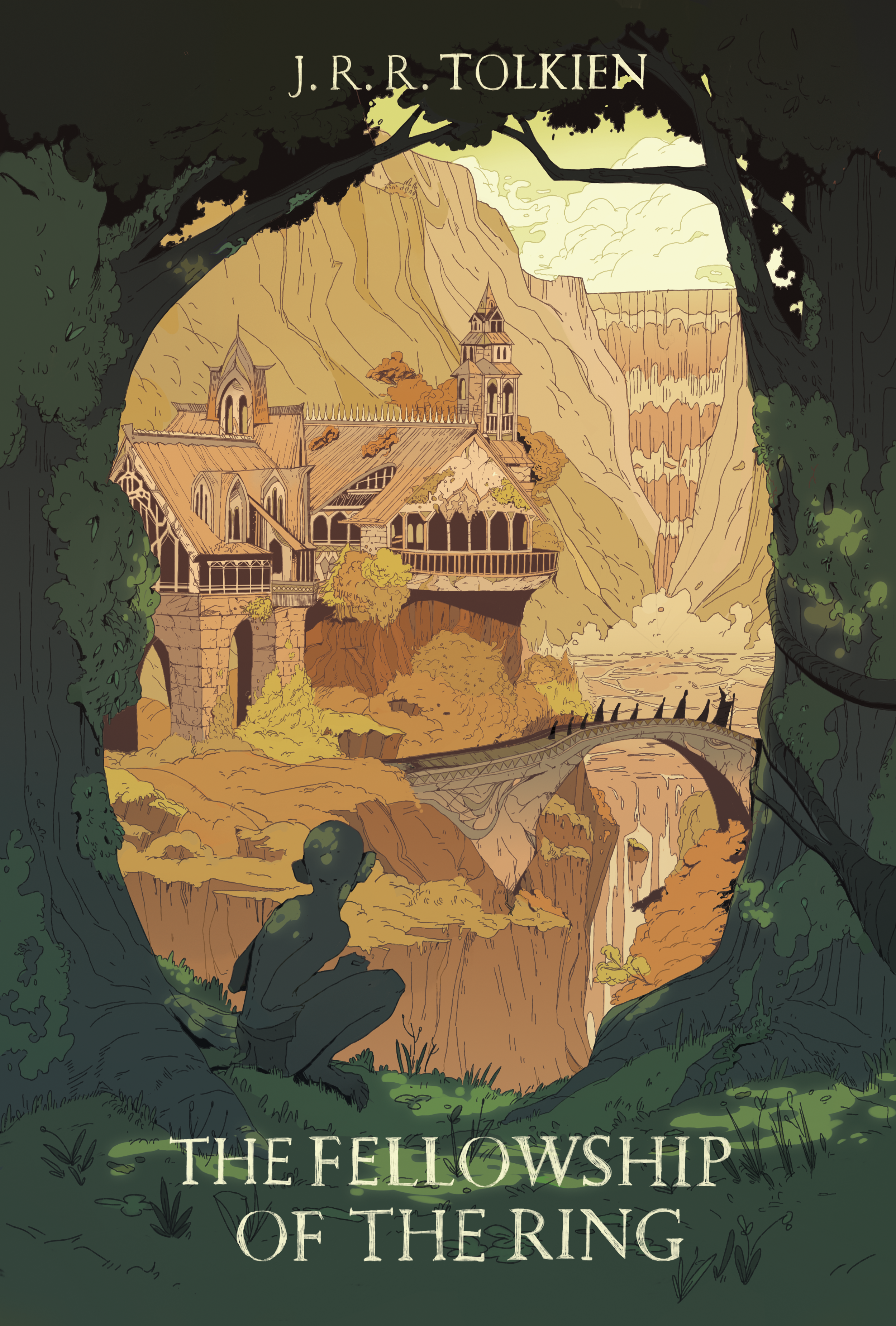 Posted on May 24, 2023 | Updated May 25, 2023, 3:05pm
The fourth-year Illustration major created the gorgeous work in 2022 for faculty member Amory Abbott's class.
An illustration by fourth-year ECU student Emily An has been selected for feature in the prestigious Society of Illustrators (SOI) annual Student Scholarship Competition.
Titled Homely Home, Emily's illustration reimagines the cover of J.R.R. Tolkien's beloved fantasy epic The Fellowship of the Ring. The work represents Emily's first attempt at a "detailed line-work style." So, having their work selected for the competition felt "surreal."
"Getting that notice from SOI came as a shock to me!" they tell me via email. "As the process for this piece was a rough journey, receiving recognition for the work makes me feel super grateful for my friends and mentors who encouraged me along the way."
Homely Home was selected from over 8,700 submissions to enter the juried competition. Twenty-five winners will receive cash prizes ranging from hundreds to thousands of dollars. Winners will also be included in a New York City exhibition and a printed catalogue. Both feature the best university student illustration works from around the world.
Emily created Homely Home in 2022 for ECU faculty member Amory Abbott's third-year course 'Myth and Symbolism in Illustration.' With Amory's encouragement, Emily selected the work as a standout from their portfolio. Amory regularly supports his students in submitting to competitions.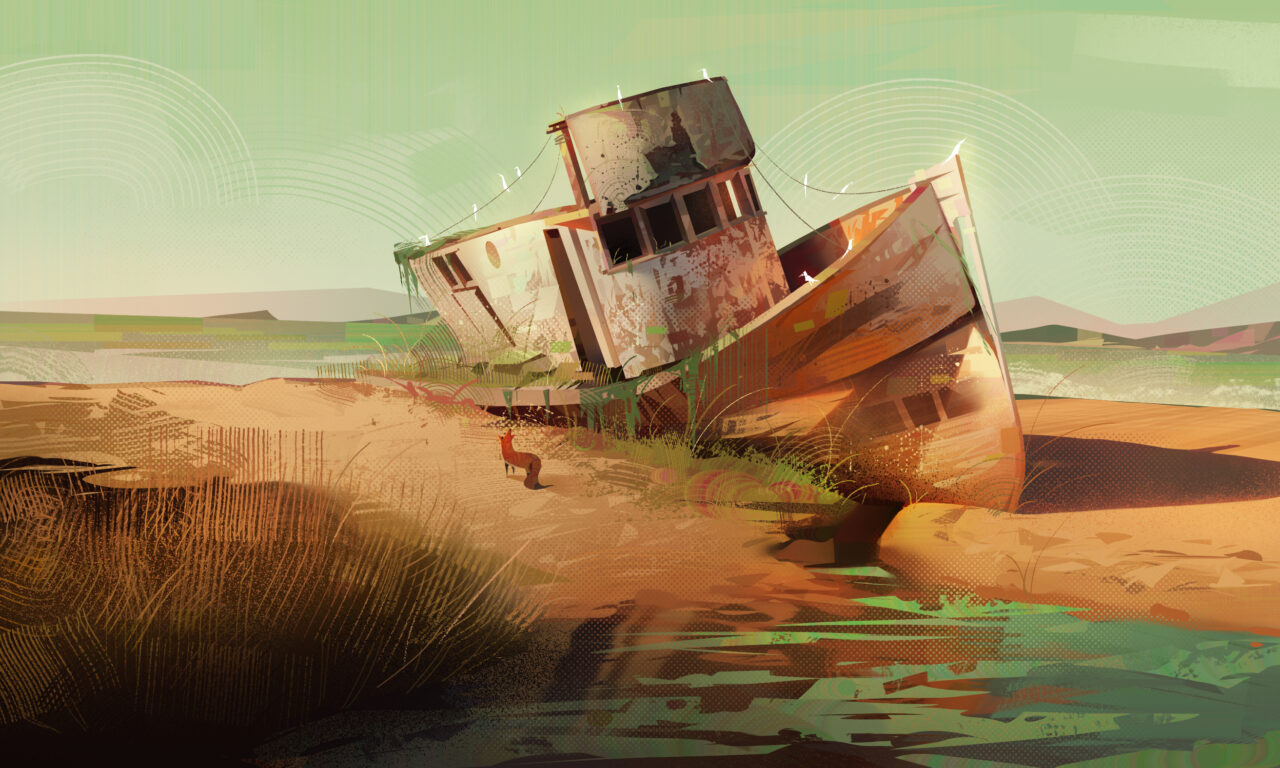 Amory said it's no surprise that the SOI selected Emily's work. Their work is "exemplary on several levels," he tells me by email. Their wide-ranging abilities make them a highly adaptable artist, he says. Meanwhile, their solid foundational knowledge and meticulous process "bring a breadth of meaning and detail to each piece they create."
"Beyond their technical and conceptual skills, Emily has been a force in the department, bringing positivity, curiosity and courage to each project, and a contagious energy for their classmates," Amory adds. "They've been an absolute joy to work with and so deserving of selection by the Society of Illustrators."
Emily's eclectic ability is on full display in Homely Home. They often work in a "line-less" style inspired by video game art and animation. But Emily also adores pen-and-ink art including the work of legendary illustrator Moebius. Homely Home includes elements of both styles. Despite its hand-drawn look, Emily created the work in Photoshop.
"I have a background in traditional art and really enjoy incorporating elements of it into a digital medium," says Emily, a junior concept artist at Humanoid Studios. "Working in different styles helps me get excited about different facets of art!"
The Lord of the Rings books and films have affected Emily since childhood. The celebrated stories "greatly influenced my passion for visual and written storytelling," they say. The books also "propelled my love surrounding all things fantasy."
"I was pretty much jumping out of my seat when I found out I had a valid academic excuse to make LOTR fan art!" they say.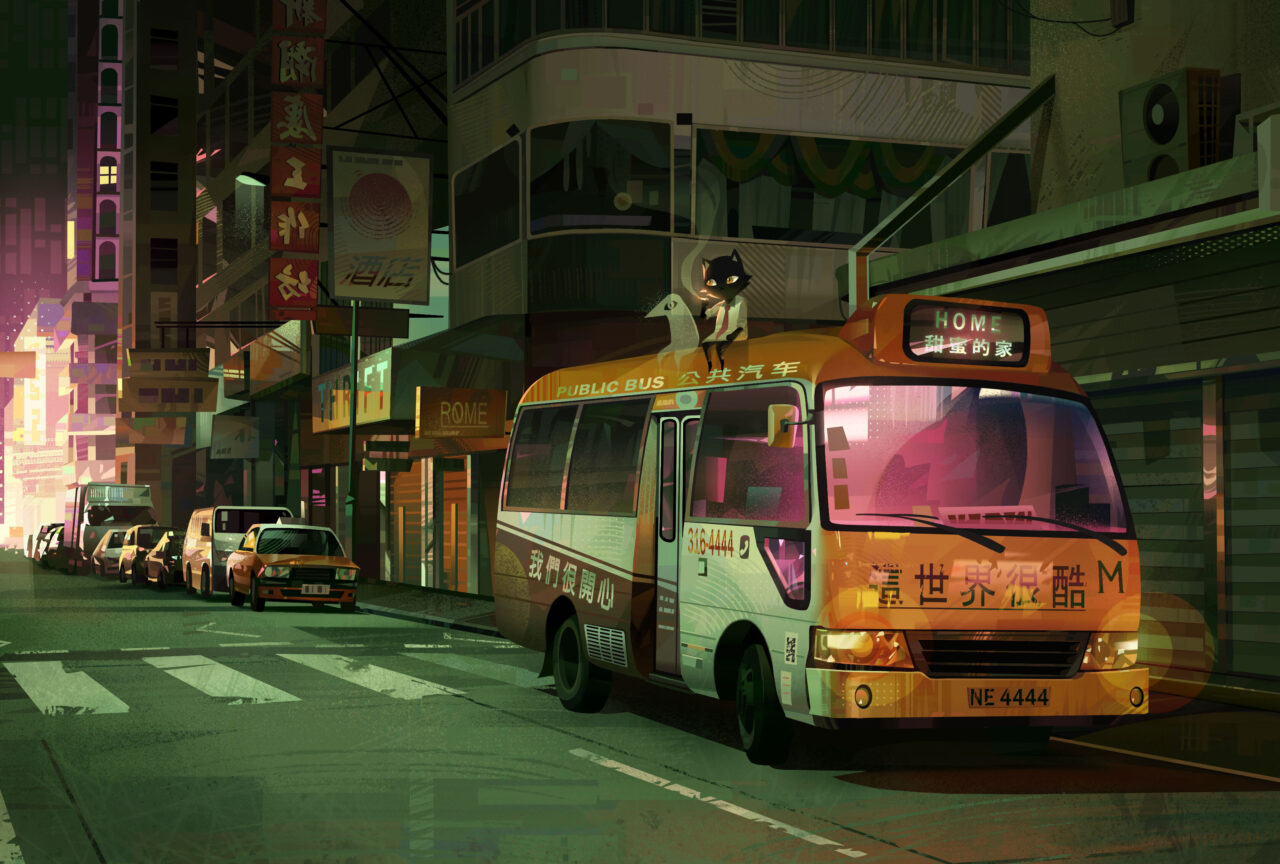 They admit their illustration takes liberties with the original. But depicting Gollum peering from the shadows as the heroes leave Rivendell lends an irresistible dramatic power to the scene.
"I thought focusing the audience's perspective on Gollum (arguably the least conventionally 'badass' character in the franchise) would make for an interesting twist on the hero's journey," they tell me. "By centering Gollum as the outlier, I wanted to give the feeling that you're an outsider looking in on the story as it progresses."
Illustration's capacity to embrace an artist's imagination is part of why Emily cherishes the discipline.
"I love illustration because of how broad and diverse a practice it is," they say. "I love being able to look around at my peers/teachers and see such a rich variety of styles and applications. I view it as an even combination of design and fine arts. It has both the practicality and the pizzazz."
As they nears the end of their BFA, Emily will continue to work in the gaming and animation industry. They aim to focus on environment and concept art. They're also keen to continue making more "traditional" illustrations.
Follow Emily on Instagram to learn more about their work.
Visit ECU online to learn more about studying Illustration at Emily Carr.

Want more stories like this delivered to your inbox twice a month?