Vanessa Hall-Patch Wins Grand Prize at Awagami Print Exhibition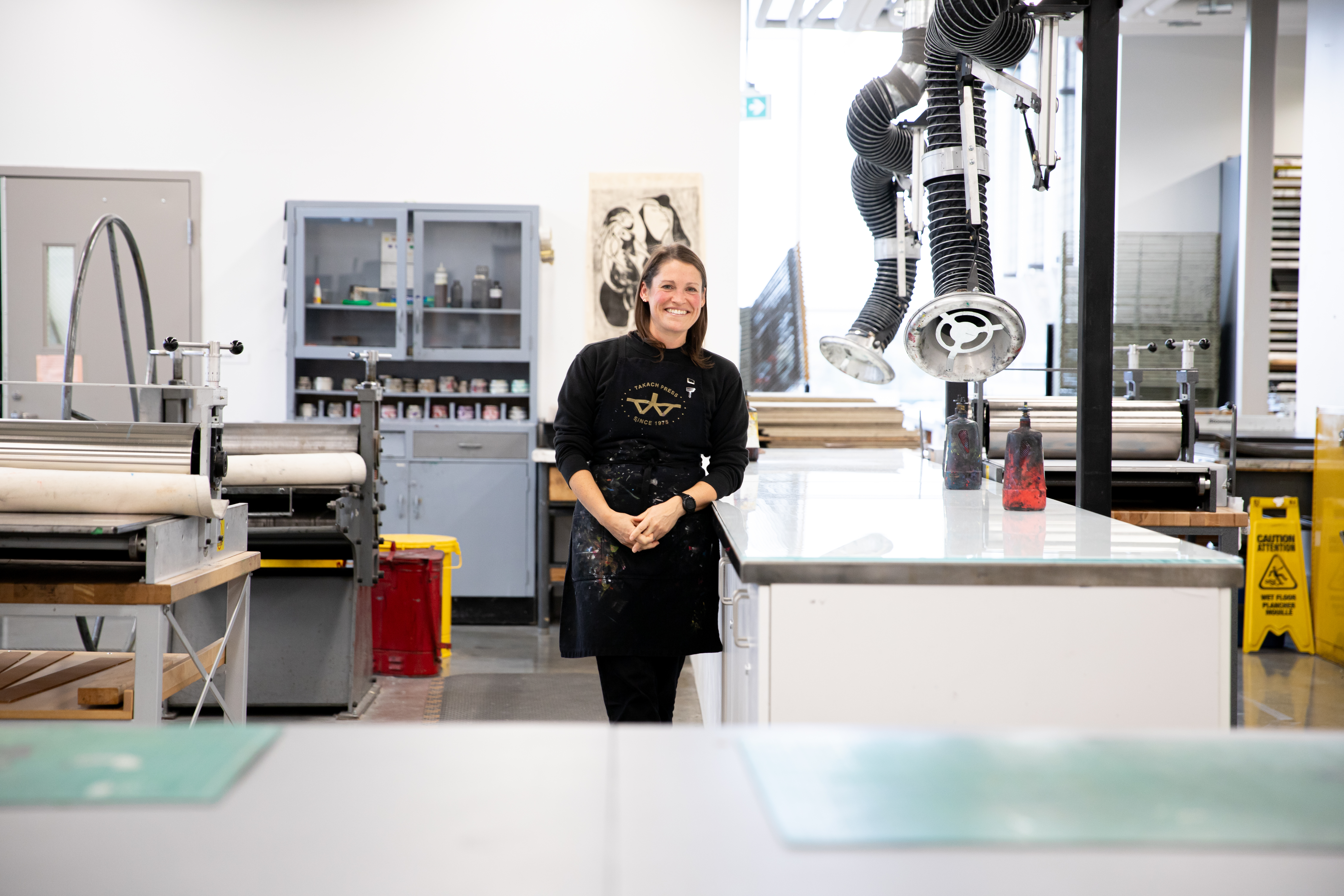 Posted on November 02, 2023 | Updated November 02, 2023, 9:12am
The artist and ECU Technical Services Coordinator finds inspiration in disappearing structures and the history of printmaking.
Artist and ECU staff member Vanessa Hall-Patch has been awarded the Grand Prize at the 2023 Awagami International Miniature Print Exhibition.
Titled Cabin cutout - farmland II, the work was selected from among nearly 1600 entries. Noted for being the smallest print submitted, the 2" by 3" work was lauded by jurors for its "rich poetic sentiment" and technical excellence.
"The print packs a total vision," writes juror and Columbia University professor Thomas Vu. "Truly remarkable and impeccably printed, the piece is laden with various techniques and displays outstanding detail. Despite the strong competition, we ultimately awarded the prize to this work as it had the best of both worlds, pushing the boundaries of printmaking into the future."
Vanessa notes she feels grateful to be recognized for her work.
"I'm honoured to have been selected from so many international submissions," she says. "Unfortunately I wasn't able to attend the award ceremony this time around, but I'm grateful for the invitation and hope to visit the Awagami Factory in the future."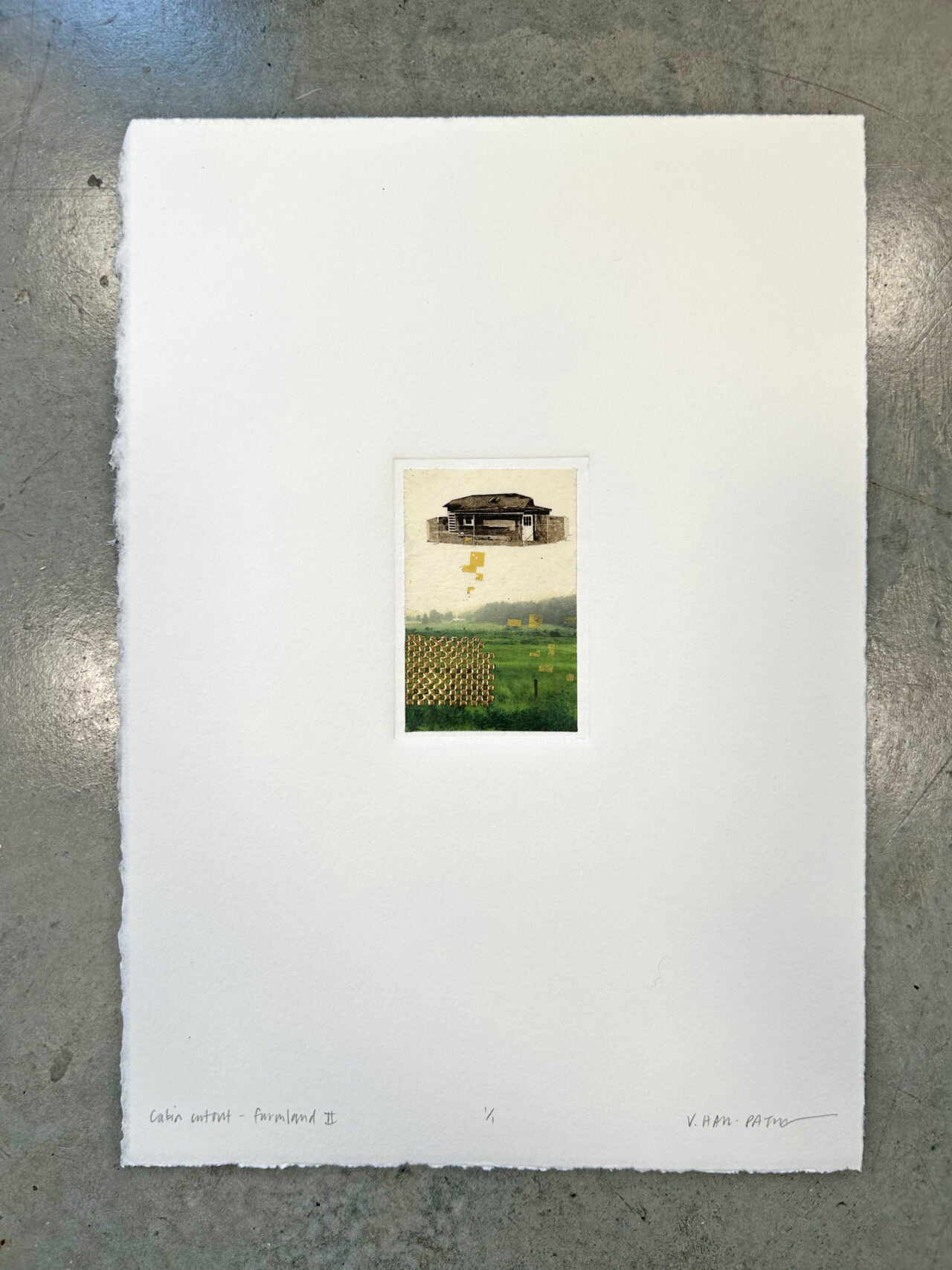 Now in its sixth year, the Awagami exhibition challenges printmakers from around the world to submit work on Japanese washi paper. The result is a show in the Hall of Awa Japanese Paper Museum in Yoshinogawa, Japan, that presents "a unique and far-reaching global survey of contemporary printmaking."
As with much of Vanessa's work, Cabin cutout - farmland II combines multiple printmaking techniques. Etching, digital and screen printing, as well as raised ink and gold leaf all contribute to its aesthetic. It stands out, however, in that it's an edition of one. Typically, Vanessa works in multiples, and views the entire collection as a single work.
Smaller works, such as her submission to the Awagami competition, are "part of the exploratory research" she regularly conducts to better understand her medium.
"I'm really inspired by different processes in print," she says. "I'll try various combinations of techniques as a research tool to apply to my other bodies of work or a bigger body of work that I'm developing for exhibition. I'm always interested in how we can combine new technology and old. That is what inspires me."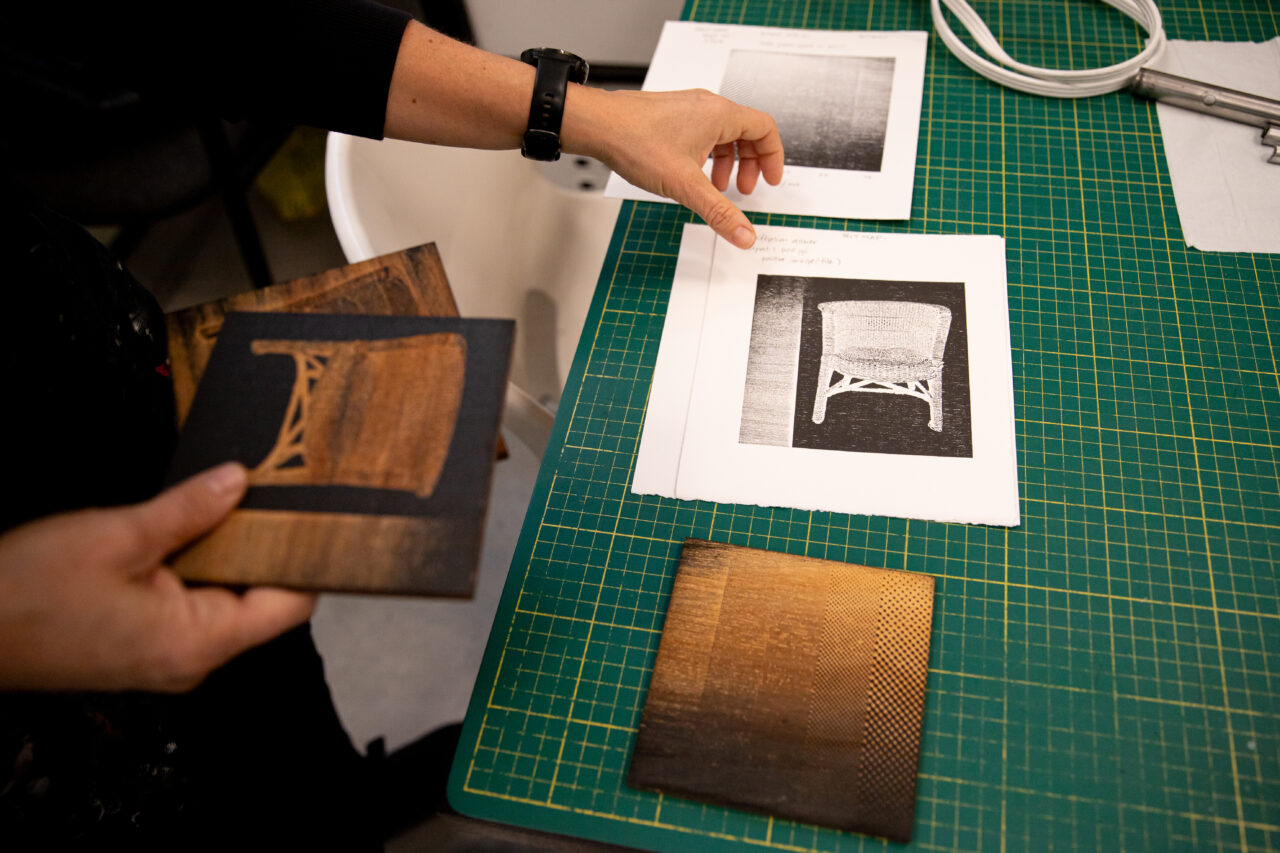 As its title suggests, a cabin is featured as a primary compositional element in Vanessa's winning composition. Such structures are a longstanding part of Vanessa's practice. The images are sourced from a personal photographic archive she has developed over years.
"My interest is definitely rooted in some nostalgia," says Vanessa, who has made her home on an island in Howe Sound for the past decade and a half. "Staying in a small rustic cabin as a family shaped our experience of the outdoors. But that kind of structure is starting to disappear. So I'm trying to document it."
In doing so, she's also exploring the history of printmaking. Ancient processes can be combined with modern machinery to create an incredible array of effects and outcomes, she says. This points to the medium's profound utility for connecting past and present through art.
"I find it so inspiring that print has such a capacity to keep evolving," she says.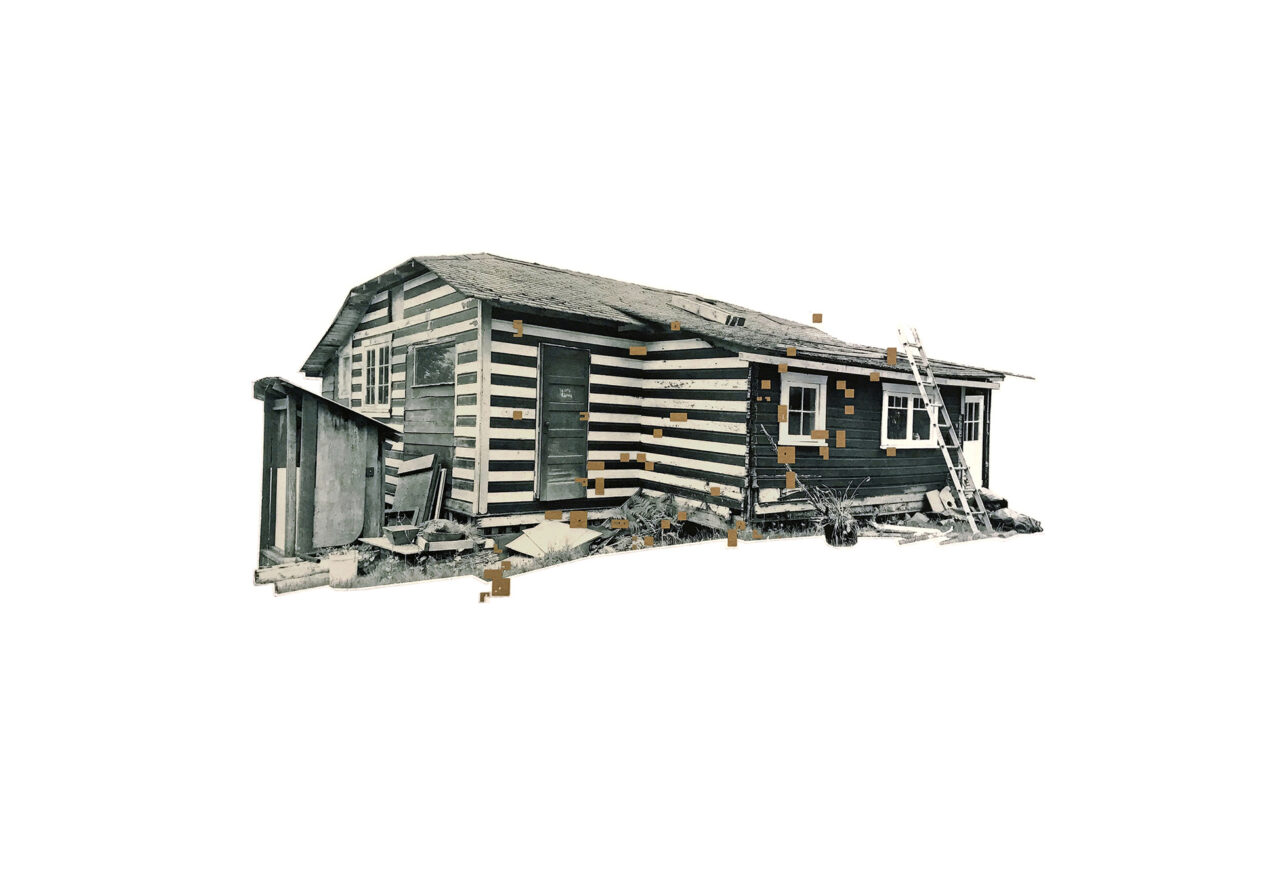 Want more stories like these delivered twice a month to your inbox?