Call for Participants: Write for Rights Letter Writing Campaign
Posted on November 16, 2023 | Updated November 16, 2023, 3:17pm
Filed in Faculty, Staff, Students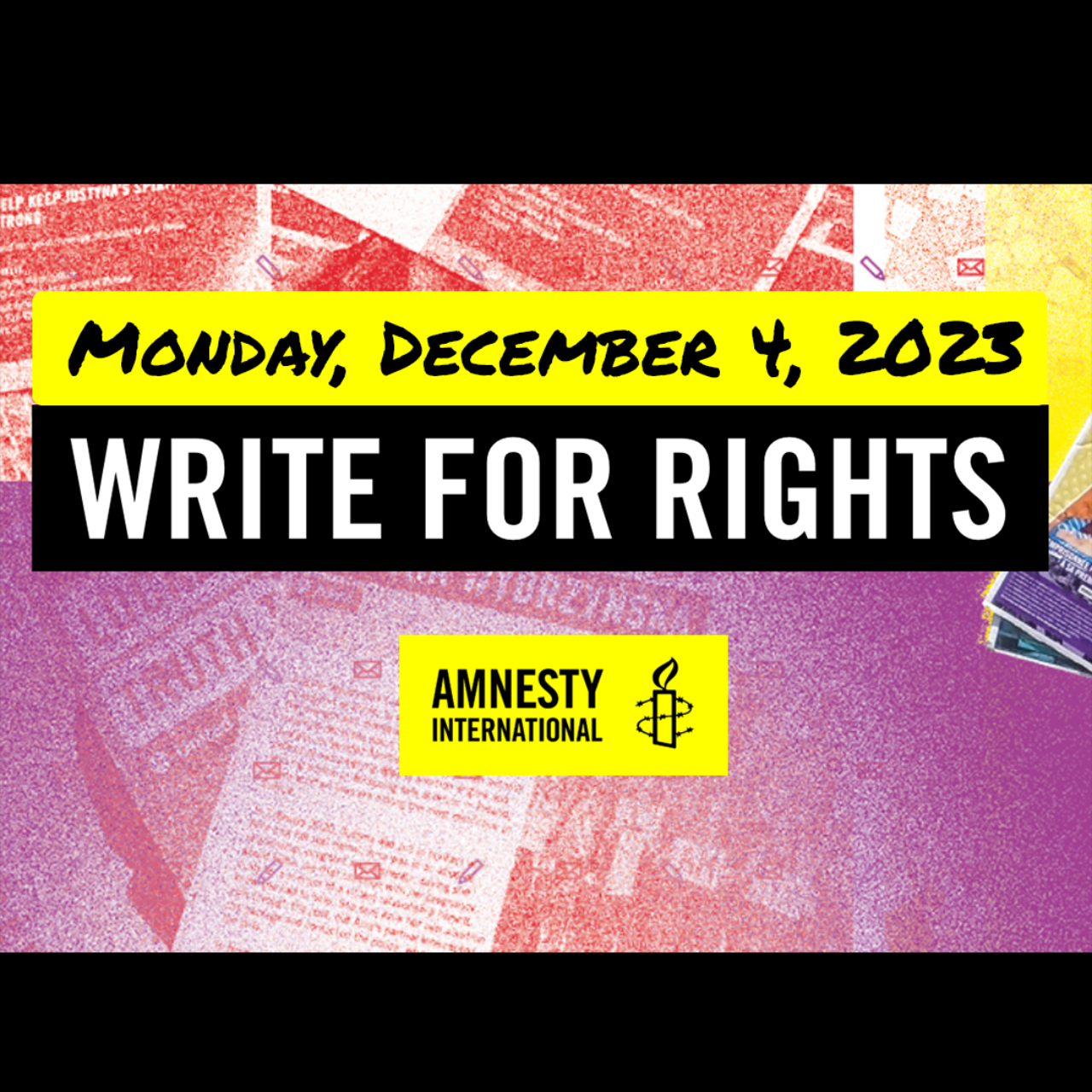 Come help us prove that writing can impact change.
We need participants!
On Monday, December 4th, the ECU Writing Centre are hosting an annual Write for Rights letter writing campaign in the ECU Library. Please drop by between 11:30am and 1pm to pen your support for individuals facing grave human rights violations and injustices. Together, we can make a difference.

Snacks, writing supplies and postage will be provided.

ECU faculty, staff and students are welcome!
Please visit the Amnesty International Canada site at amnesty.ca to view some of the cases highlighted this year.

More about Write For Rights:
For over 20 years, Amnesty International's annual Write for Rights campaign has transformed the lives of people whose rights have been wronged. Using the power of their words, Write for Rights supporters have united behind a common purpose: together, we can change lives for the better.
Letter writing has always been at the heart of Amnesty International's work and over 60 years of activism shows us that words have power. Last year, we took over 4.6 million actions and our members hosted events in more than 200 countries, including 162 events across Canada. Together we wrote millions of letters, emails and Tweets and signing petitions.

(From amnesty.ca)

If you have any questions about our campaign, DM us or email writingcentre@ecuad.ca