2022 ECU Seed Swap Survey
Posted on January 14, 2022 | Updated January 14, 2022, 11:42am
Filed in Faculty, Staff, Students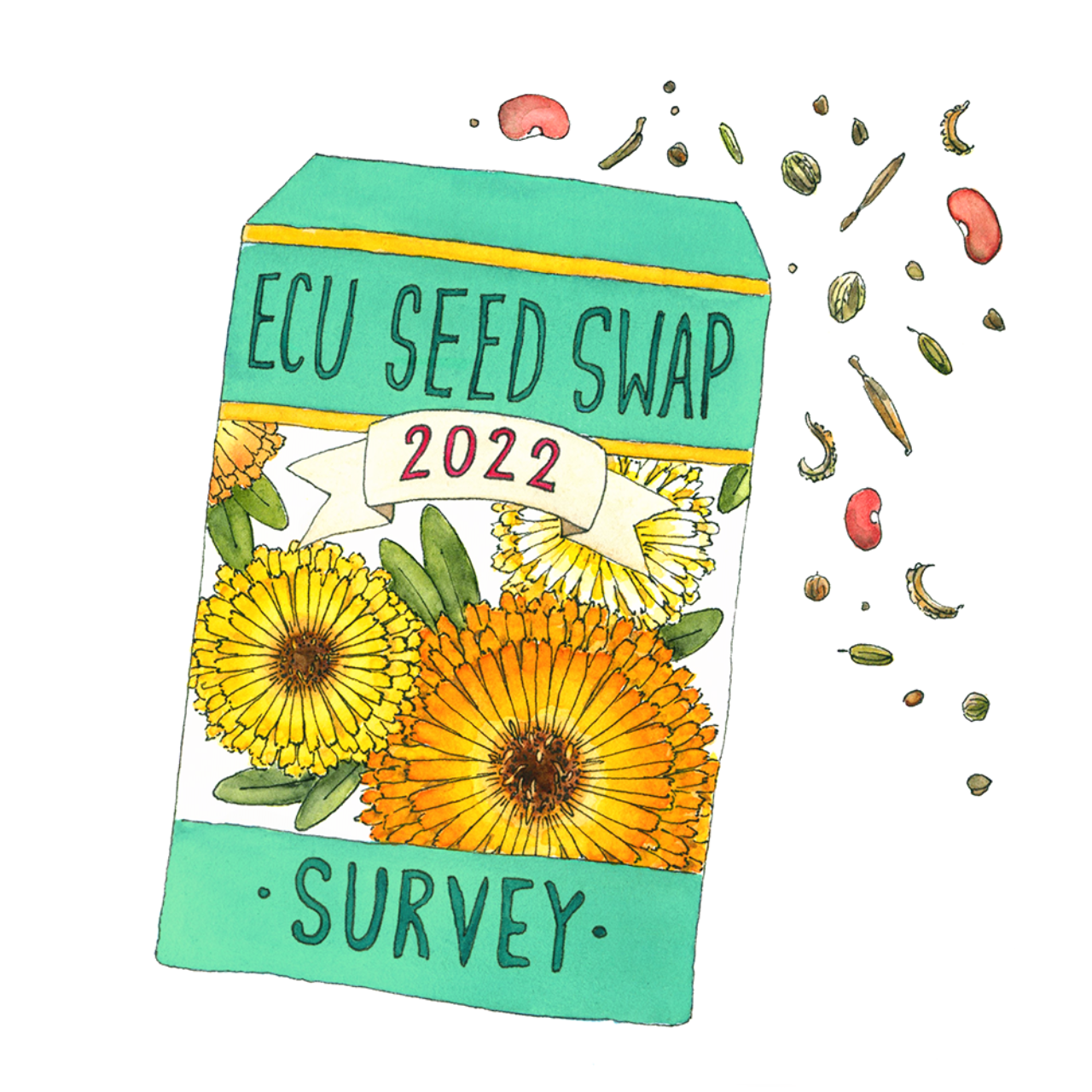 Tell us what you want to grow this year by taking our survey!

In our first year of hosting the ECU Seed Swap, the library gave out hundreds of seed packets in spite of limited access to campus.

For this growing season, we invite community feedback so that we can meet the needs of our seed swapping community. Please take a few moments to fill out this survey to help inform our purchases. We are also accepting seed donations.Your responses are valuable to us!

Watch the ECU Seed Swap Instagram account that for updates as the planting season starts, and check out our Research Guide for some gardening basics!