Emily Thanks You! May 16
Posted on May 05, 2022 | Updated May 05, 2022, 7:38am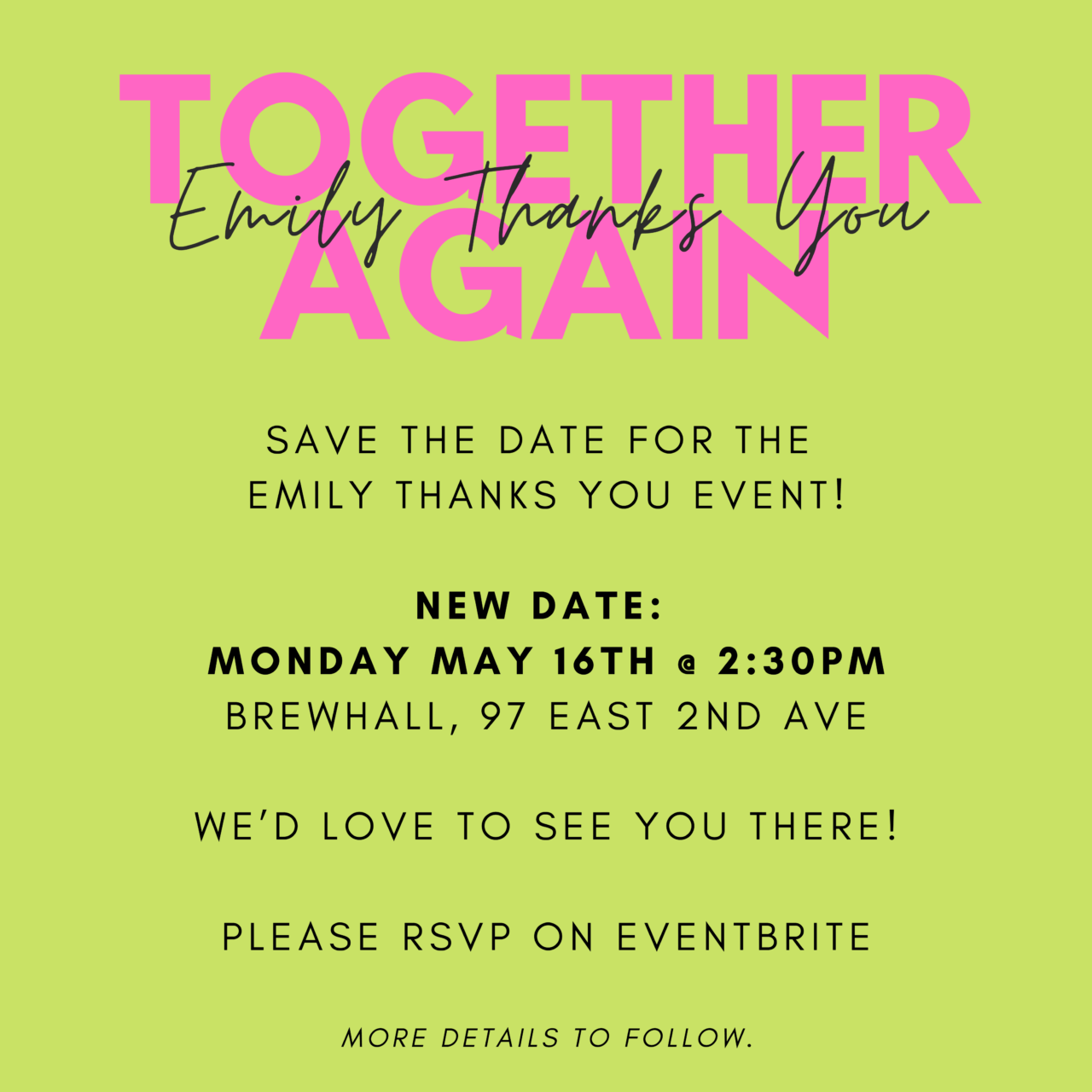 Please join us as we gather in person once again for our annual Staff + Faculty appreciation event: Emily Thanks You! May 16th at Brewhall.
Emily Thanks You is an annual event hosted by Human Resources in which we extend our gratitude to our staff and faculty for their hard work. It is an opportunity to gather over food and drink and socialize with our colleagues. After a two-year hiatus, we are pleased to be able to gather together once again to show our appreciation.
Please join us on Monday, May 16th!
2:30-5:00 pm at Brewhall
97 East 2nd Avenue
Vancouver, BC V5T 1B3