Explore Library Staff Picks
Posted on February 10, 2021 | Updated February 26, 2021, 2:51PM
Filed in Faculty, Staff, Students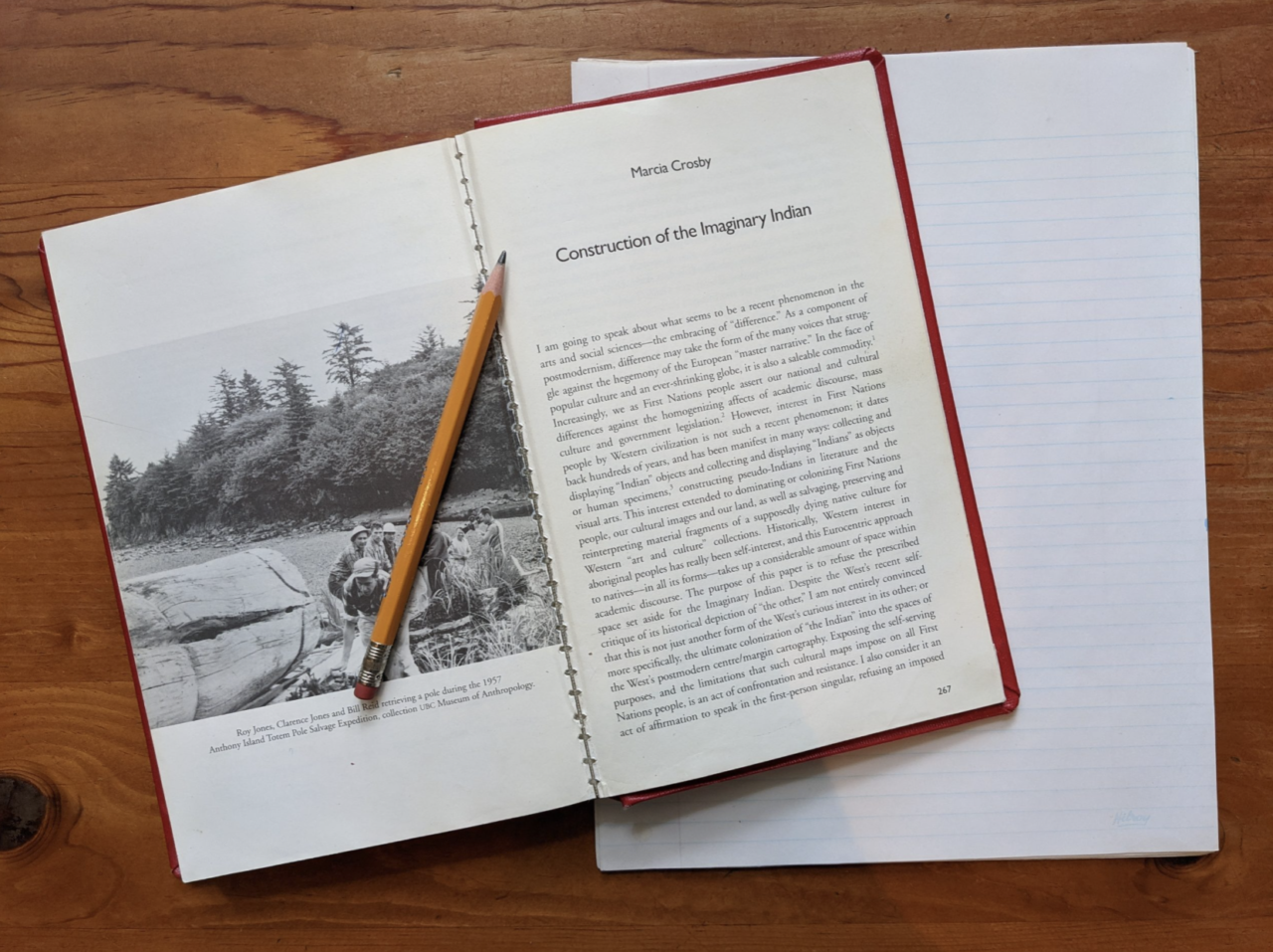 Our latest staff picks features resources that investigate artist Emily Carr's colonial legacy.
Building on the conversation that began with the publication of Marcia Crosby's 1991 article "Construction of the Imaginary Indian", the Library's latest staff picks features resources that unpack artist Emily Carr's colonial legacy. "Emily Carr and Colonialism" brings together books, articles, web resources, and video presentations providing an overview of academic and artistic debates surrounding Emily Carr in the last 30 years.
Other recent staff picks include our ongoing "Black History Month & Beyond" selection of books, films, articles, and online resources. Some of these items were chosen to celebrate the lives and works of Black artists, authors, collectives and communities while others critically examine the history and persistence of racial inequality in Canada and beyond. Meanwhile, our "Environment, Economy, and the Anthropocene" guide brings together books that address environmental degradation, and offer avenues of hope for future action.
By no means complete, these guides are curated by library staff as a starting point for research and conversation. We welcome suggestions from the ECU community to help improve our selection of resources. If you'd like us to add an item to a guide you can email us at library@ecuad.ca. You can also recommend purchase of specific items on our suggestions page, or by contacting our Collections Librarian, Ana Diab.
To access these resources, go to the library home page and select "Research Guides" below the search bar. Once in the guides, you can search them by subject, type of guide, or keyword search. So far, we have over 30 guides including "Staff Picks", "Anti-Racist Resources", "Citation", "Copyright", and "Sustainability", all of which provide valuable information when putting together a research paper or curriculum.
If you don't find a guide on the topic you're looking for, let us know! We will facilitate the creation of new guides for a class, or on a specific topic. Please email library@ecuad.ca with your ideas and we will help you create a new guide.