Explore Sustainability Resources in the Library
Posted on November 15, 2021 | Updated November 15, 2021, 3:23pm
Filed in Faculty, Staff, Students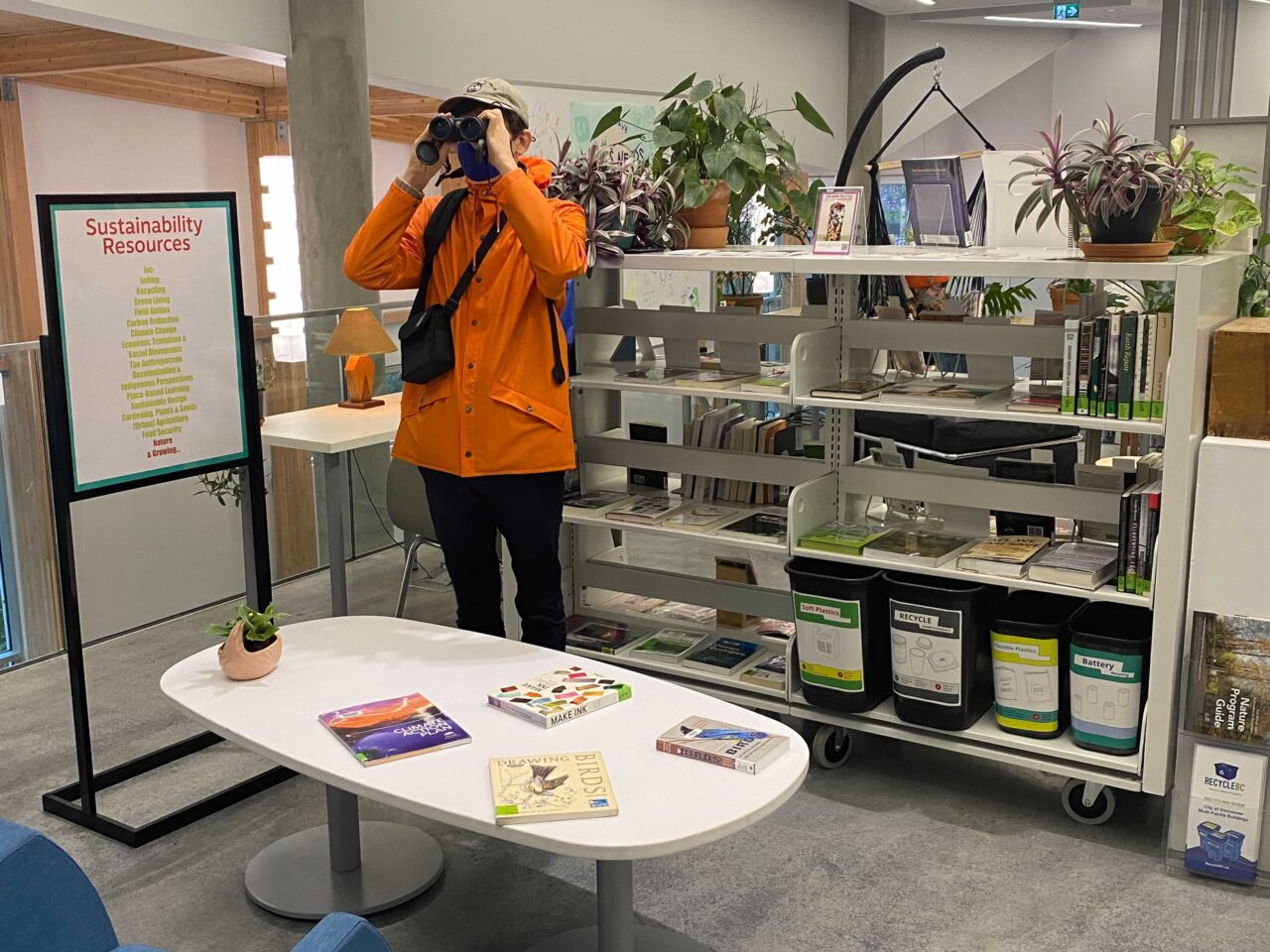 The library has put together a collection of sustainability resources for students, staff, and faculty.
In light of the UN Climate Change Conference in Glasgow, or COP26, you may have questions about climate change, policies, and goals. You may also wonder how we are going to transition to a green economy and what is standing in our way. While these questions are particularly palpable in the news cycle this month, activists, artists, economists, thinkers, policymakers, politicians, and other concerned citizens have been thinking about these issues for the past few years, even decades - and you probably have too.

As Seth Klein discussed in a recent talk supporting his book A Good War, the climate emergency needs to be treated like the pandemic: as an emergency. Klein also points out that libraries can help address climate change by acting as information hubs. In this spirit, the ECU library aims to function as a gathering place for community members to share and access information about sustainability.

To support this goal, we have put together a collection of sustainability resources for students, staff, and faculty. Materials include books, videos and e-resources related to sustainability, recycling, carbon reduction, environmental art, economics, eco-philosophy, and Indigenous perspectives. And don't forget about our online sustainability guide.

In addition to works that will help you critically engage with climate issues, we have practical resources such as field guides and gardening manuals that will help reconnect you with the earth. We also have nature programming pamphlets from the City of Vancouver to inspire you to get outdoors this fall.

Other resources include a seed swap, developed in collaboration with the Student Climate Action Network, where you can take a few packages of seeds and return a few the following harvest. (Attention green thumbs, take a look at our Seed Swap Instagram account). We even have a birding backpack which includes a set of binoculars and local birding information!

Finally, you may notice that we have fewer garbage bins in the library this semester. That's because most garbage bins have been converted into recycling containers for items like batteries and soft and flexible plastics. These bins can be found in the sustainability resources area as well. And if we can't meet your recycling needs, we can point you in the direction of other recycling and upcycling initiatives on campus.

We'd also like to expand our efforts to reduce waste, inform the ECU community about sustainability, and facilitate hands-on skill sharing. So, if you have any suggestions, or would like to collaborate on a project, please send us an email at library@ecuad.ca. We would love to hear from you!