Happy Holidays
Posted on December 22, 2021
Filed in Faculty, Staff, Students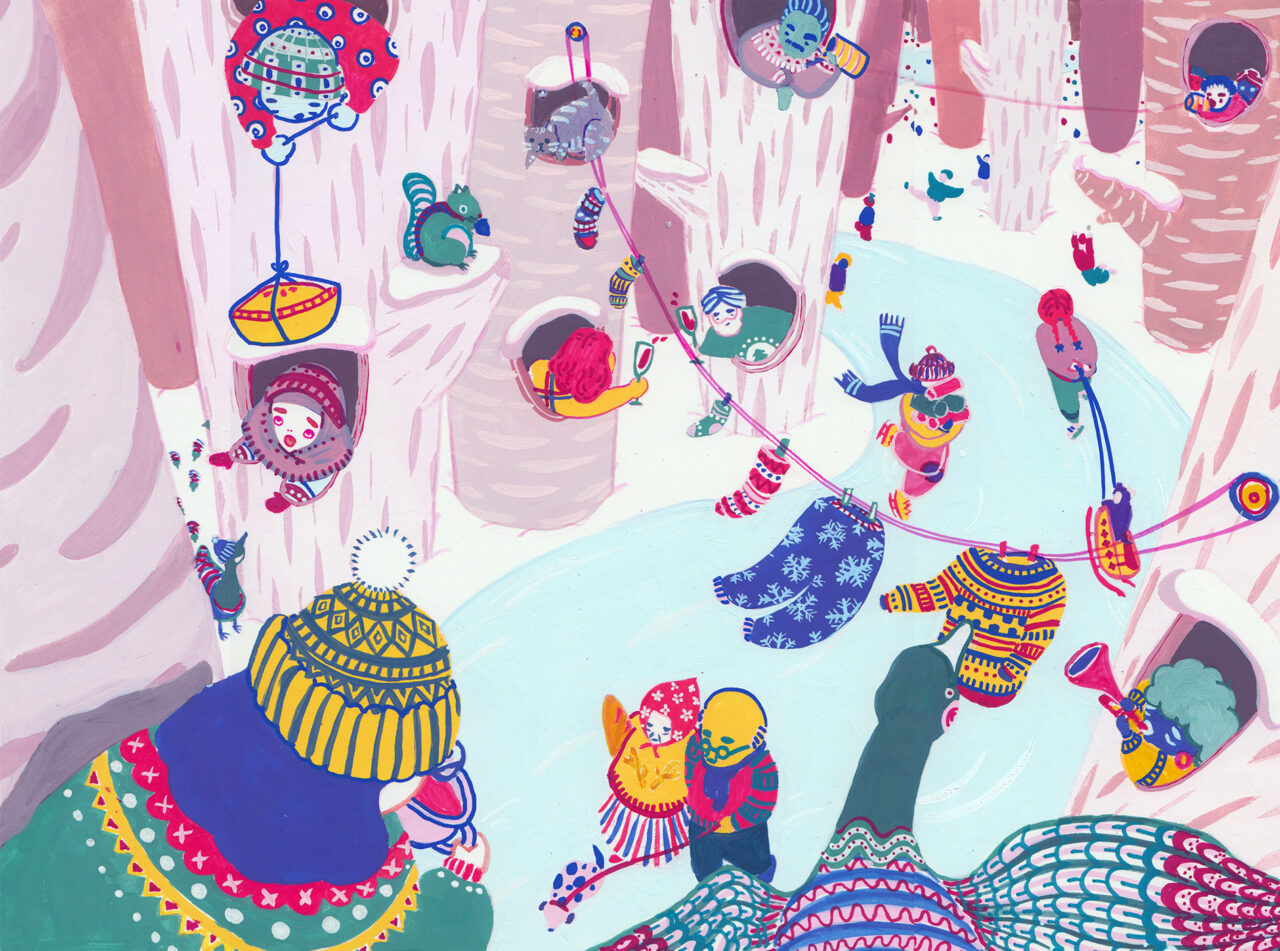 Warm wishes for the winter season.
This year, like the one before it, has been defined by challenges and uncertainty. As we navigate these unprecedented times, community is been more important than ever, though circumstances compel us to find creative ways to stay in touch.

This year's holiday card expresses the joy and resilience of these enduring connections, which sustain us and lift our spirits. Despite the strangeness of the past year, we have found ways to exchange care and share in moments of delight. Thank you for being a part of that.

We look forward to welcoming the new year together. See you in 2022!
Our campus will be closed from December 23 through January 3. We'll see you on Tuesday, January 4.
---
Artwork by Brittany So (2nd Year, Illustration)
I am a person who is passionate about connecting with others, and all things in life, and I am currently discovering how art can be a channel for them – a way to connect, a way to experience being alive. Just grateful to exist in this beautiful, chaotic world that we call home.
– Brittany (@burnt.brunch)