Introducing the Archives database (AtoM)!
Posted on May 02, 2023 | Updated May 02, 2023, 10:19am
Filed in Faculty, Staff, Students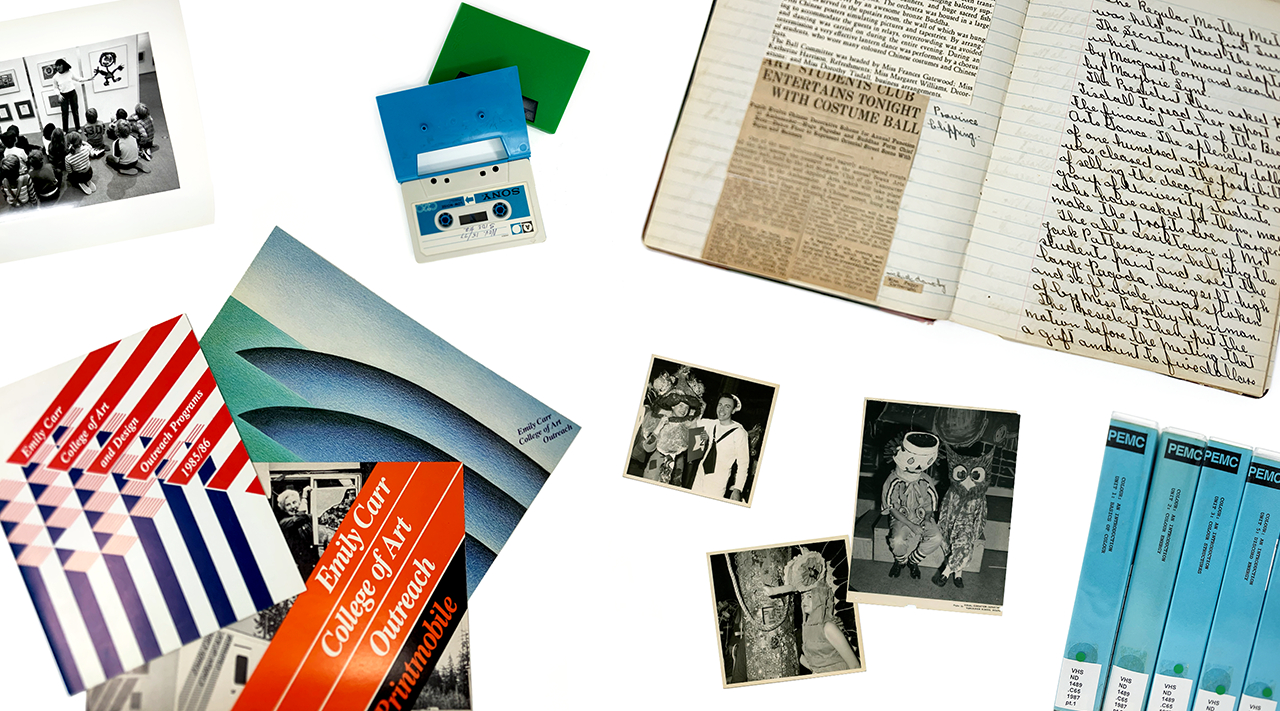 The ECU Library + Archives' Archives database (AtoM) is now available online!
Access the Archives database: https://ecuad.accesstomemory.org/
The ECU Archives database runs on AtoM, an open-source application for standards-based archival description and access. Similar to the idea of a library catalogue, the Archives database provides an interface for browsing and searching descriptions of the Archives' holdings.
The ECU Archives acquires, preserves, and makes available records documenting the history of Emily Carr University. To supplement the University's institutional records, the Archives also collects private records of faculty members, administrators, artists and alumni, and independent student, alumni, and employee organizations. The holdings consist of a broad range of materials including publications, textual records, course calendars, video and audio recordings, and photographs dating from 1925 to present.
The Archives database (AtoM) is the best place to start searching for archival material in the Archives' holdings. Not all ECU Archives records are described online yet, and some collections may have only high-level descriptions available at this time. But: new descriptions and digitized records are continually being added to the database.
Collections described in the database right now include the Emily Carr University Archives Graduation collection and the Irene and Robert Alexander collection. Future additions to the database will include: the Renée van Halm fonds; more descriptions in the Emily Carr University Archives photograph collection; digitized sound recordings; and lower-level descriptions of the Paul Mathieu fonds.
Please see the Archives Research Guide for more information on undertaking archival research and tips on how to best search and understand descriptions of archival material in AtoM.


Contact the Archives at archives@ecuad.ca to access any archival materials found through the database, or for research assistance in finding and accessing any records held at the ECU Archives.