Join us for the 50th annual Student Art Sale!
Posted on November 10, 2023 | Updated November 10, 2023, 10:00am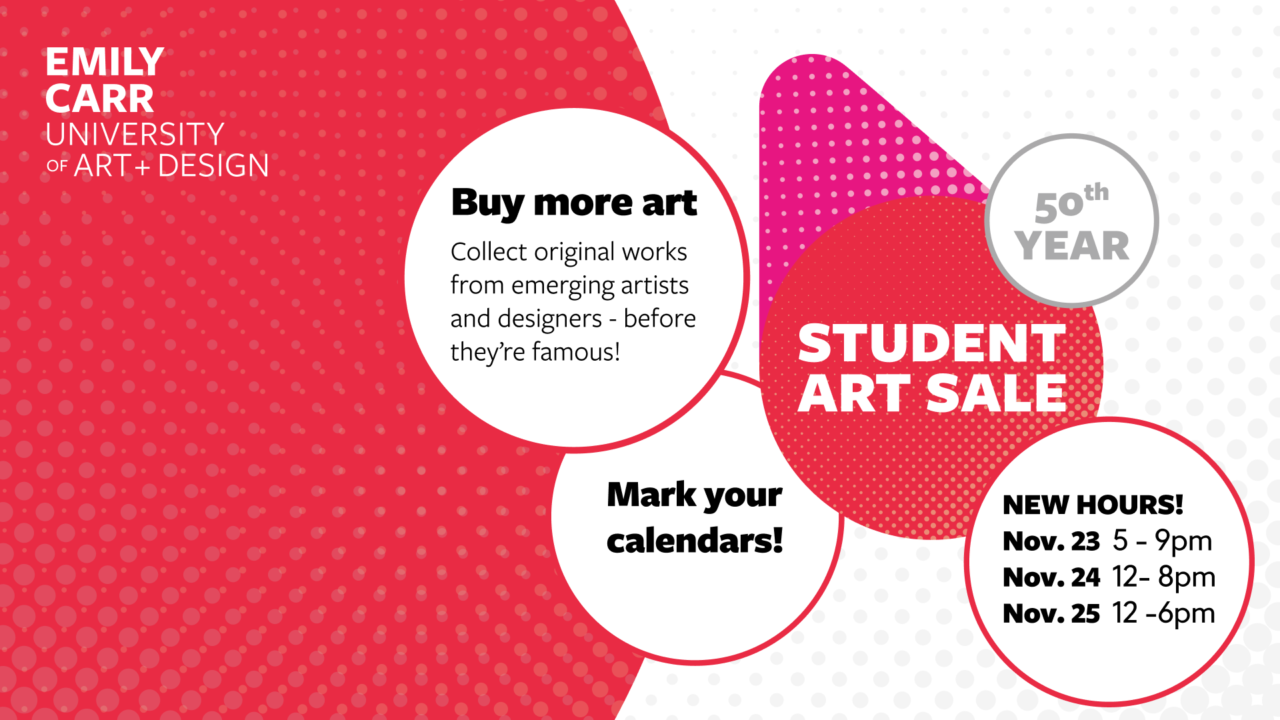 The legendary Student Art Sale is turning 50 this year!
What better way to celebrate than scoring one-of-a-kind pieces from some of ECU's finest emerging artists and designers? The sale showcases more than 225 participating students, including original paintings, photographs, prints, ceramics, sculptures, wearable works, housewares, and more.
When:
Nov 23 | 5-9pm - Opening Night

Nov 24 | 12-8pm

Nov 25 | 12-6pm
Where:
520 E 1st Ave, Vancouver, BC V5T 0H2

Access via Great Northern Way
Be sure to check in early on opening day and invite your family and friends to participate! Follow the Student Art Sale Instagram account for the latest updates, interviews with artists, and photos from the sale.
Free parking will be available in the parkade directly in front of the campus (565 Great Northern Way, entrance off Carolina Street) on Thursday + Saturday only. Guests must park on Level P2 in Emily Carr-designated spots only. Pay parking will be in effect on Friday; you will be required to purchase a ticket and may park on any level, with the exception of P2.
All sales are via the Square POS (touchless), and we cannot process cash transactions.