Justin Langlois Appointed Acting AVP Research and Dean, Graduate Studies
Posted on January 10, 2022
Filed in Faculty, Staff, Students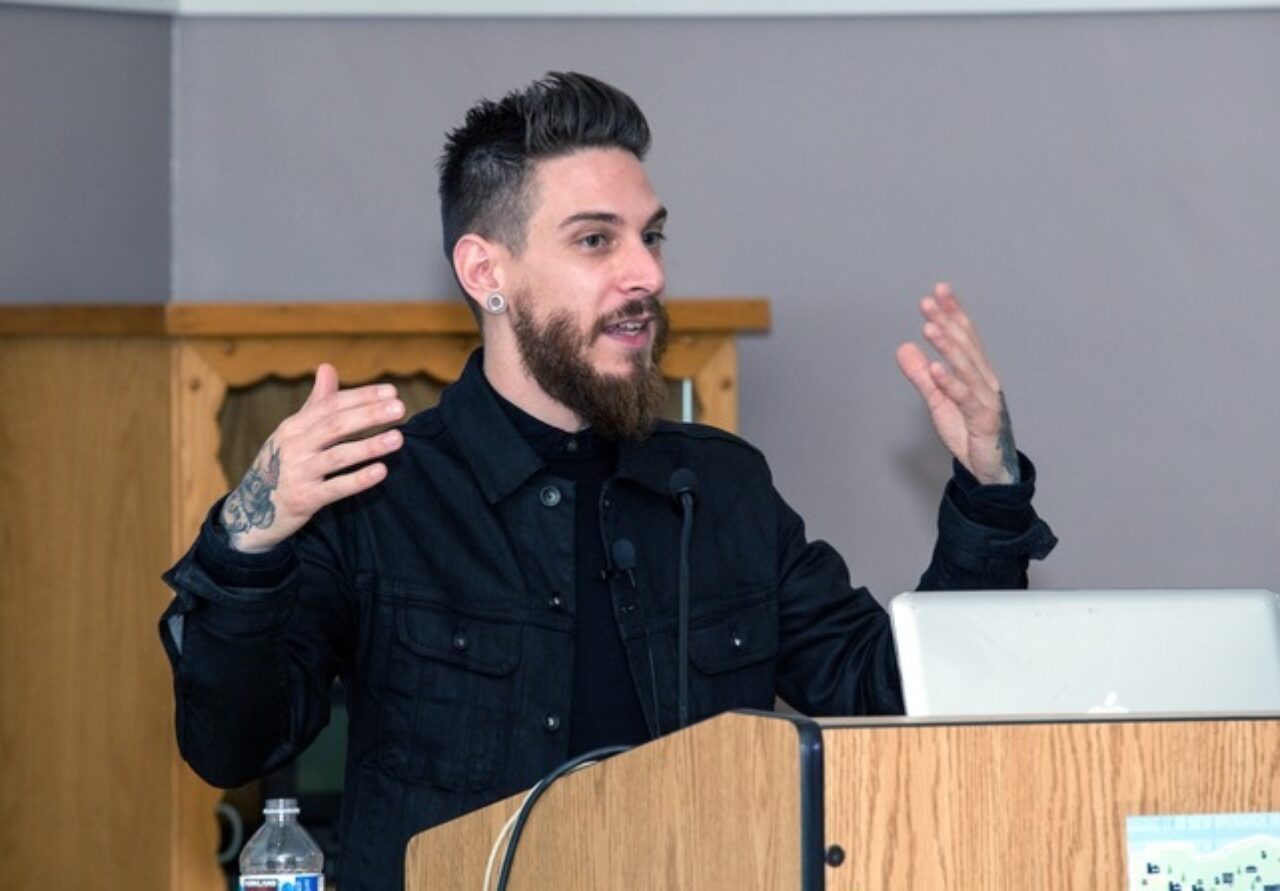 His appointment will begin on Monday, January 17.
Dear ECU Community,
Steven Lam, our Associate-Vice President of Research and Dean of the Faculty of Graduate Studies, is welcoming a new child into his family and taking parental leave for the next few months. Please join me in wishing Steven all the best, and in welcoming Justin Langlois, who will be covering for him in an acting capacity. His appointment begins on Monday, January 17, and will end on May 31, 2022. Both Steven and I are thrilled to welcome Justin to this role.
Justin Langlois is an artist, writer, and educator, whose practice explores collaboration, social engagement, and creative pedagogy through text-based works, long-term participatory projects, and public installations. His work has been presented at the Centre Pompidou (Paris), the Museum of Contemporary Art (Toronto), Conflux New York, Nuit Blanche (Toronto), Creative Time Summit (Venice Biennale), Open Engagement (Pittsburgh), CAFKA (Kitchener), Art Souterrain (Montreal), Art Moves (Poland), Manif D'art Biennial (Quebec City), along with galleries and artist-run centres across Canada, and public art installations in North Vancouver, Vancouver, and Windsor.
His writing has been published in C Magazine, Canadian Art, the Journal of Curriculum and Pedagogy, Open Engagement, Esse, Curb Magazine, Scapegoat, and books including Artistic Approaches to Cultural Mapping (Routledge), Art as Social Action (Allworth), and The Everyday Practice of Public Art (Routledge).
He joined ECU in 2013, and is currently an Associate Professor in the Faculty of Culture and Community (CAC). From 2017-19 he served as the Assistant Dean of Integrated Learning in CAC and from 2019-21 as the Associate Dean of MFA Programs in the Faculty of Graduate Studies. More information about Justin's current research and professional activities can be found here.
Justin is an inspirational interdisciplinary and socially-situated artist, a community facilitator and researcher with a demonstrated commitment to social justice, and an innovative and inclusive educator. I am so grateful for his leadership in Steven's absence.

Best,

Trish Kelly
VP Academic + Provost