Library Staff Profile: Hillary
Posted on July 02, 2021
Filed in Faculty, Staff, Students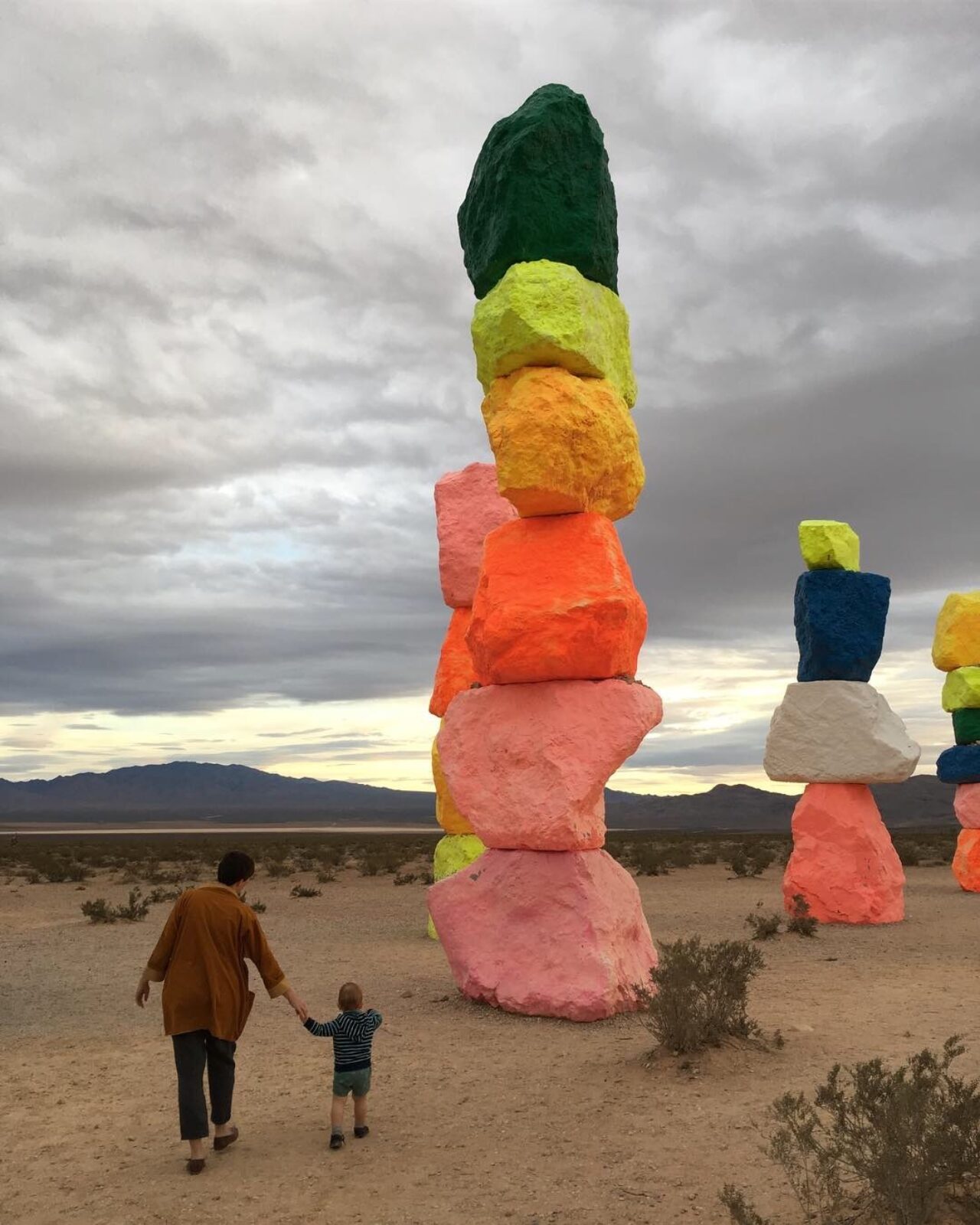 What's your name, and what's your job title?
Hillary Webb, Systems + Technical Services Librarian

Do you have a specialty at the Library?
I manage library systems and supervise the tech services department. My favourite part my job is administering our Institutional Repository: eCollections at Emily Carr.
How long have you been at ECU?
8.5 years
What do you miss about being on campus all the time?
Being in the company of our wonderful students, and seeing their work in the halls.
What do you like about working from home?
Flexibility to fit in exercise and gardening between meetings, and having lunch breaks with my partner.
What has gotten you through this past year?
Yoga, cooking, and daily walks with my family.
If you could go back in time to the start of the pandemic, what would you tell yourself?
Take it easy and say no to things. I've felt so swamped and could have used a bit more down time.
Do you have a (self) portrait to publish with the interview?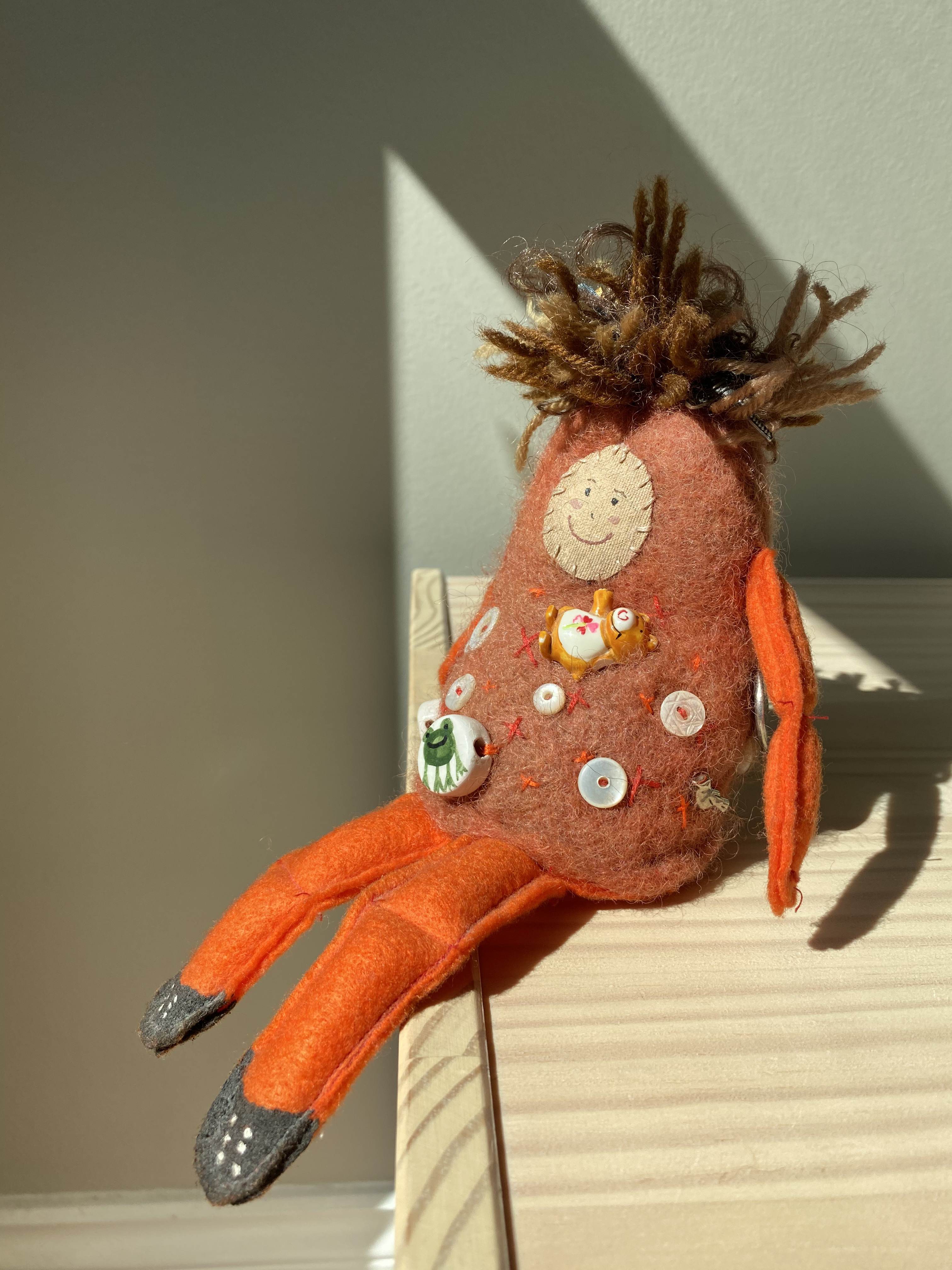 Tell us a bit about the portrait of yourself!
I made this felted self-portrait during my undergrad at OCADU, during a short doll-making moment. I used beads that I had collected since I was a kid. Most of my work while at OCAD was super crafty as I learned various techniques and my instructors weren't that impressed, but in my final year I found my stride with natural dye and embroidery and haven't looked back!

The other photo is from the an art installation outside of Las Vegas by Ugo Rondinone called Seven Magic Mountains. We visited as the desert sun was setting and it was a truly awesome experience.

What could you talk about for a half hour straight, with no prep?
Gardening, natural dye, the difficulty of raising a child and/or puppy, books, shows I've been to at the New Media Gallery in New Westminster.
Do you have a personal art practice/creative hobby you'd like to share?
My personal art practice is in embroidery, natural dye, and ceramics. I've been doing textile based work for 20 years (!), since going to OCADU. Right now I'm working on a commission that's embroidery through paper, creating a murmuration of starlings over the skyline of Liverpool. I currently have a body of ceramics work in a show at Atelier 8.18, which was beautifully curated by ECU alumni Kyla Bourgh.

What are you watching lately?
Mosquito Coast (Apple TV) and New Amsterdam.
What are you reading lately?
The Night Tiger, by Yangsze Choo.
Do you have a favourite book or magazine?
This past year, the two books that stand out as my favourites are Braiding Sweetgrass, by Robin Wall Kimmerer, and The Vanishing Half, by Brit Bennett. I subscribe to Bon Appetit magazine and love trying new recipes.
What's the strangest thing you've eaten?
On a trip to the Philippines I ate Tamilok woodworms, crocodile, and balut. I wasn't the biggest fan of balut, but the woodworms and crocodile were delicious.