Library Staff Profile: Vanessa
Posted on October 01, 2021 | Updated August 25, 2022, 10:23am
Filed in Faculty, Staff, Students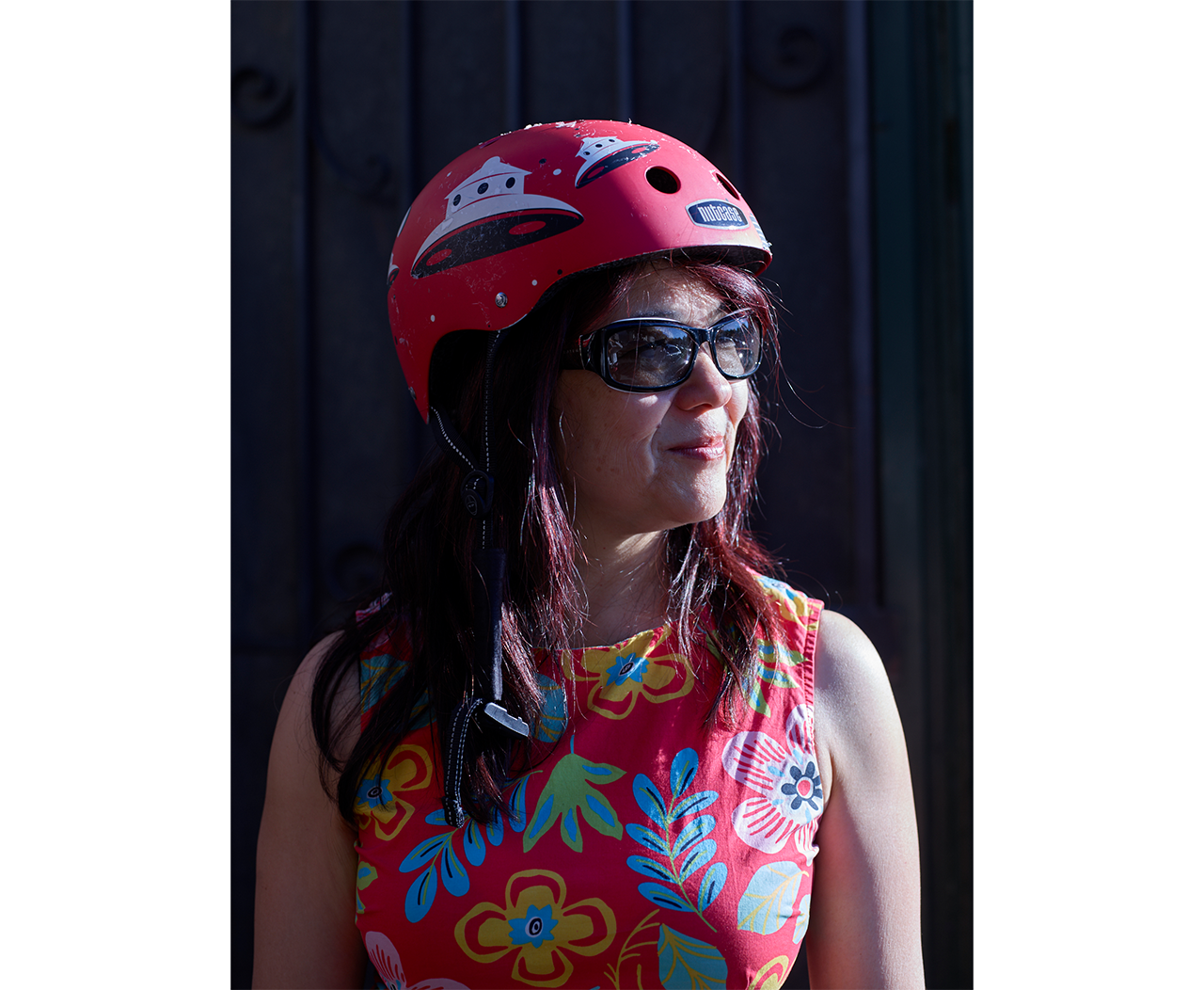 What's your name, and what's your job title?
Vanessa Kam, eResources and Digital Initiatives, Liaison for Design + Dynamic Media Faculty and MDes Program
What pronouns do you use?
She/her!

Do you have a specialty at the Library?
e-resources - digital collections and making sure that they're all working and available, also liaison to dept of DDM and enjoy working with all of those disciplines
How long have you been at ECU?
1 month
What has gotten you through this past year?
Music, music, and music. My band, The Neighbor's Cat, has found a way to jam online with minimal latency even though we are sometimes a thousand miles away from each other. I also host a weekly Zoom Karaoke that I began in March of 2020, and have rarely missed a week.
If you could go back in time to the start of the pandemic, what would you tell yourself?
Practice flexing your endurance muscles, this is going to be a long haul kind of thing.
Do you have a (self) portrait to publish with the interview? Yes!


Tell us a bit about the portrait of yourself!
Me with a recycled fur hat (that I bought on a Vancouver Culture Crawl from a cool artist who lived in a converted cathedral) on a trip to Sweden.
What could you talk about for a half hour straight, with no prep?
Once, on Prednisone for an illness, I spoke for a half hour about a common scone. I waxed poetic about it; it was the most incredible thing I had ever eaten in my entire life, and I had many hyperbolic praises for it. (One of the side effects of Prednisone is euphoria.)
Do you have a personal art practice/creative hobby you'd like to share?
Yes. I am a singer and have performed as a lead and backing vocalist in bands in Vancouver and the San Francisco Bay Area. I am a rocker chick at heart, although lately my bandmates want me to do jazz so I am slowly learning to improvise.
Include a pic from your creative practice
Me performing at Wise Hall with Clancy's Angels, a rock and roll band and choir.
What are you watching lately?
I just watched 3 films by Alexander Sokurov (Oriental Elegy, Dolce and A Humble Life, all shot in Japan). He's a Russian film director. It was on a DVD, I don't do Netflix. The films were extremely unusual and meditative.
What are you reading lately?
Henry Miller's Tropic of Cancer, a collection of Alice Munro short stories, and Ralph Ellison's The Invisible Man. The latter was a fascinating read on activism in the pre-civil rights era, and raised extremely timely issues for our reality today.
Do you have a favourite book or magazine?
Favourite book - Mr Wilson's Cabinet of Wonders, about the museum of Jurassic Technology in Culver City, CA., It's written by Lawrence Weschler. It's a hoot to read.
What's a prized possession or item of clothing you have?
Probably a hardcopy of Winnie the Pooh that one of my older sisters bought for me. In it, you can find my early attempt at writing in cursive (stating it was my book) and my best friend's comment in response that was exceedingly juvenile.
What do you do if you can't sleep?
Lie around and curse.
What's the strangest thing you've eaten?
Escargot
Is there a question you wanted to answer that we didn't ask?
What matters to me and why?