Introducing a New Collection: NeuroTools!
Posted on October 25, 2023
Filed in Faculty, Staff, Students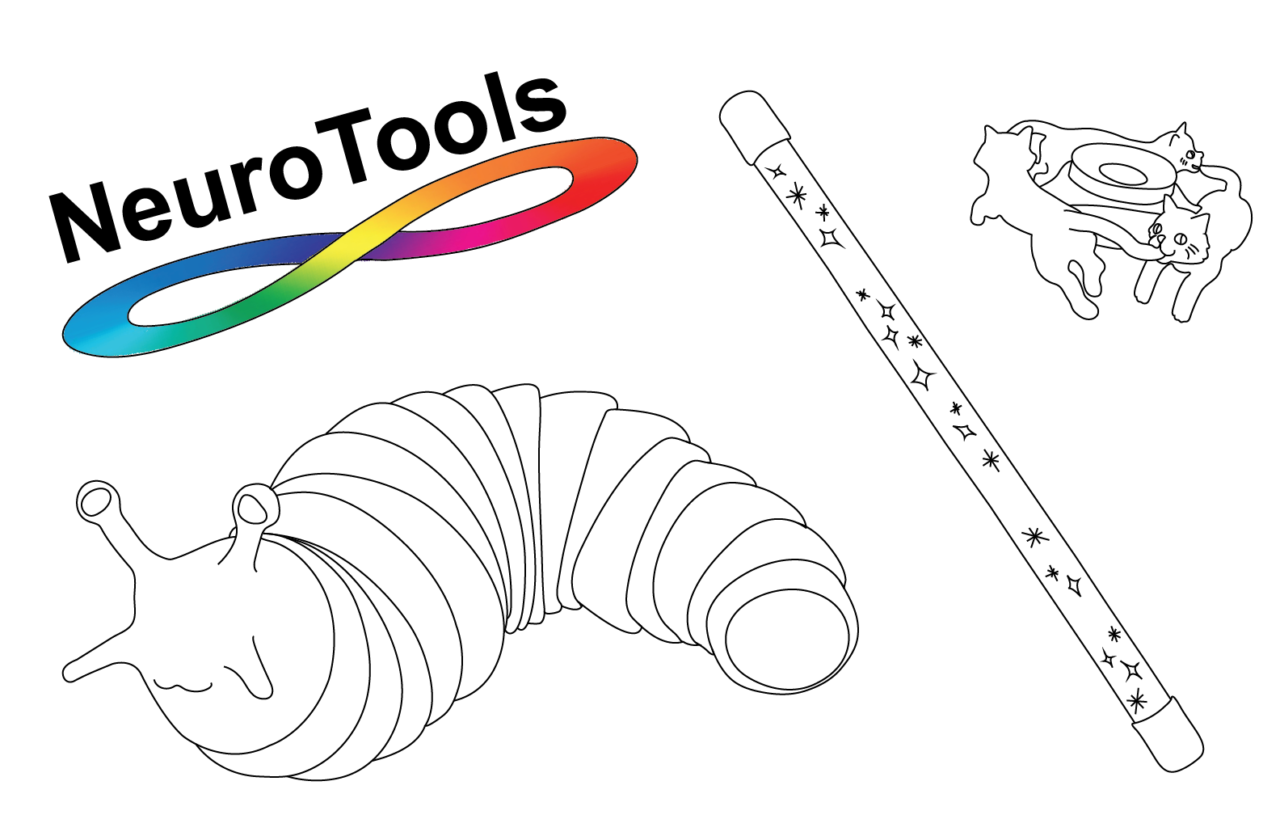 A collection of fidgets, sensory supports + brain aids!

You may have noticed that a new collection has appeared on the upper floor of the ECU Library, by the Graphic Novels shelf. These are NeuroTools - tools that can support anyone, but that are built with special consideration for neurodiverse folks! Our collection was put together in consultation with the ECU Disability & Neuro-Divergent Collective.

All the items in the collection are available to be checked out for 7 days, with two renewals possible.
Some of the tools currently available are:

Reading Guides
Squish Fidgets
Bubble Popper
Fidgets
Acupressure
Rings
Pencil Grips
Senso Slug
Fidgets
Fidget Spinner
Massage
Balls
Visual Timers
Tangle Fidgets

Spinner Rings
Hats with
Brims

Wobble Stool

Boink Fidgets

Glitter Wands

Weighted
Hand
Objects

Additional tools coming soon: Easy Read (Accessible Ruler), Cards for Inclusion, Feelings Wheel, Hammock + Hanging Straps, Weighted Lap Object, and a Weighted Neck Object.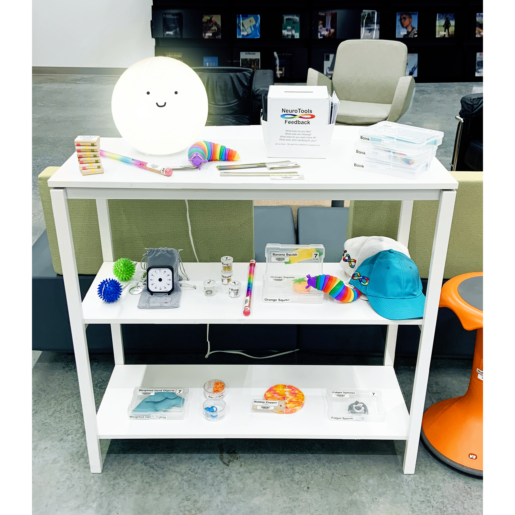 ---
We are also looking for your input on the collection (there is a feedback box on the shelf), and would love to hear from you:
What tools do you like?
What tools are missing?
What tools do you want more of?
What tools aren't working for you?

Let us know - We want this collection to support you!