Opus Outpost Now Open By Campus!
Posted on August 18, 2021 | Updated August 18, 2021, 10:20AM
Filed in Faculty, Staff, Students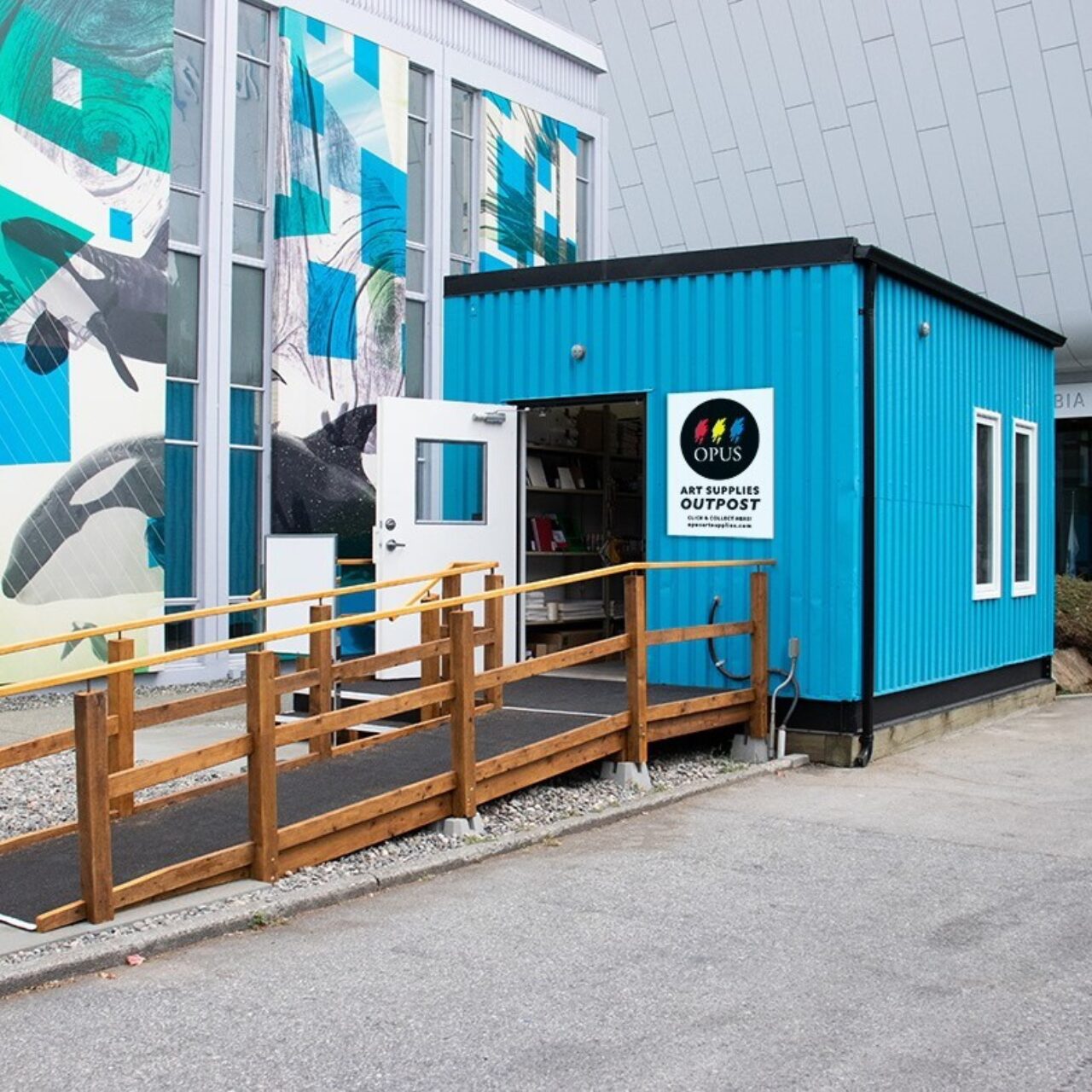 Students can pick up their art supplies right next door.
Located outside of 577 Great Northern Way, just steps away from Emily Carr and The Centre for Digital Media, the new Opus Outpost is open for students! With on-site supplies and click-and-collect options find everything you need for your next project. As always, ECU students receive 10% off their purchases.
For more information, visit the Opus website.
All visitors are asked to wear a mask upon visiting the Opus Outpost. We look forward to seeing you there!