Get Prepared for ShakeOut BC and Enter to Win Prizes!
Posted on October 17, 2022 | Updated October 23, 2022, 11:15pm
Filed in Faculty, Staff, Students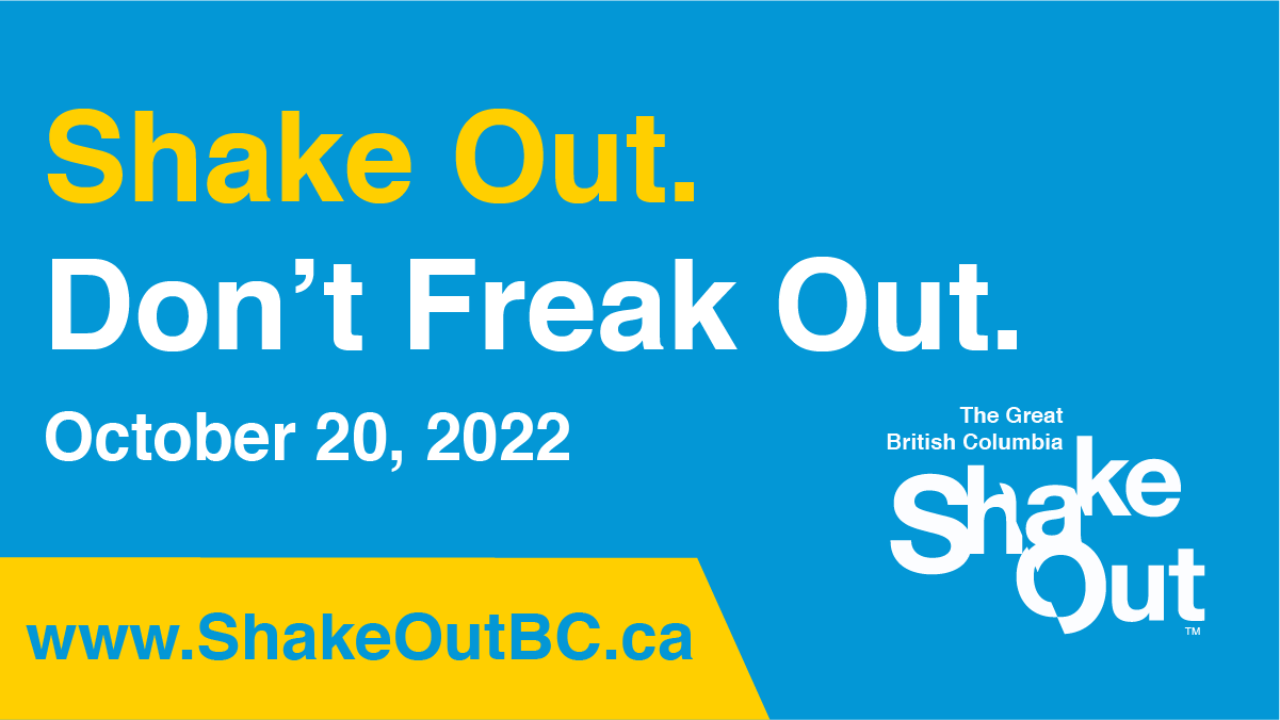 Send in your best "Drop, Cover, and Hold On" photo on Oct. 20 at the form below and enter our giveaway to receive one of our 72-hour emergency disaster kits.

Emily Carr is a registered participant in ShakeOut BC on Oct. 20. ShakeOut BC is an annual opportunity to practice how to be safer during big earthquakes and ensure that we all "Drop, Cover, and Hold On."
British Columbia is one of the most active seismic faults in the world, with over 1200 earthquakes recorded yearly. Devastating quakes in Japan and New Zealand and the recent 6.4 magnitude earthquake off of Vancouver Island have made it clear how important it is to be prepared to mitigate negative outcomes.
What should you do when an earthquake strikes?
DROP - Get under a sturdy piece of furniture.
COVER - Protect your head and neck.
HOLD ON - Hold on during the shaking and wait 60 seconds before coming out.
During the event, you will hear instructions from the speakers to take cover for up to two minutes in response to a simulated earthquake event that starts at 10:20 am. ECU will participate alongside communities in Yukon, California, Oregon, Central US, Guam and New Zealand, making this year's event the biggest earthquake drill ever!
Get Prepared and Enter to Win Prizes
We know that motto of 'drop, cover, and hold on' looks different for everyone, especially depending on where you live and how prepared you are. That's why we want to hear from you about what your emergency preparedness looks like, and you could win a prize.
Show us your best "Drop, Cover, Hold On" pose on Oct. 20 by uploading a photo below, and you could win one of our 72-hour emergency disaster kits, which contain food rations, chargers, flashlights and much more! Competition winners will be contacted by Oct. 26.
---