Plastic Free July Update
Posted on August 03, 2021 | Updated August 03, 2021, 11:19AM
Filed in Faculty, Staff, Students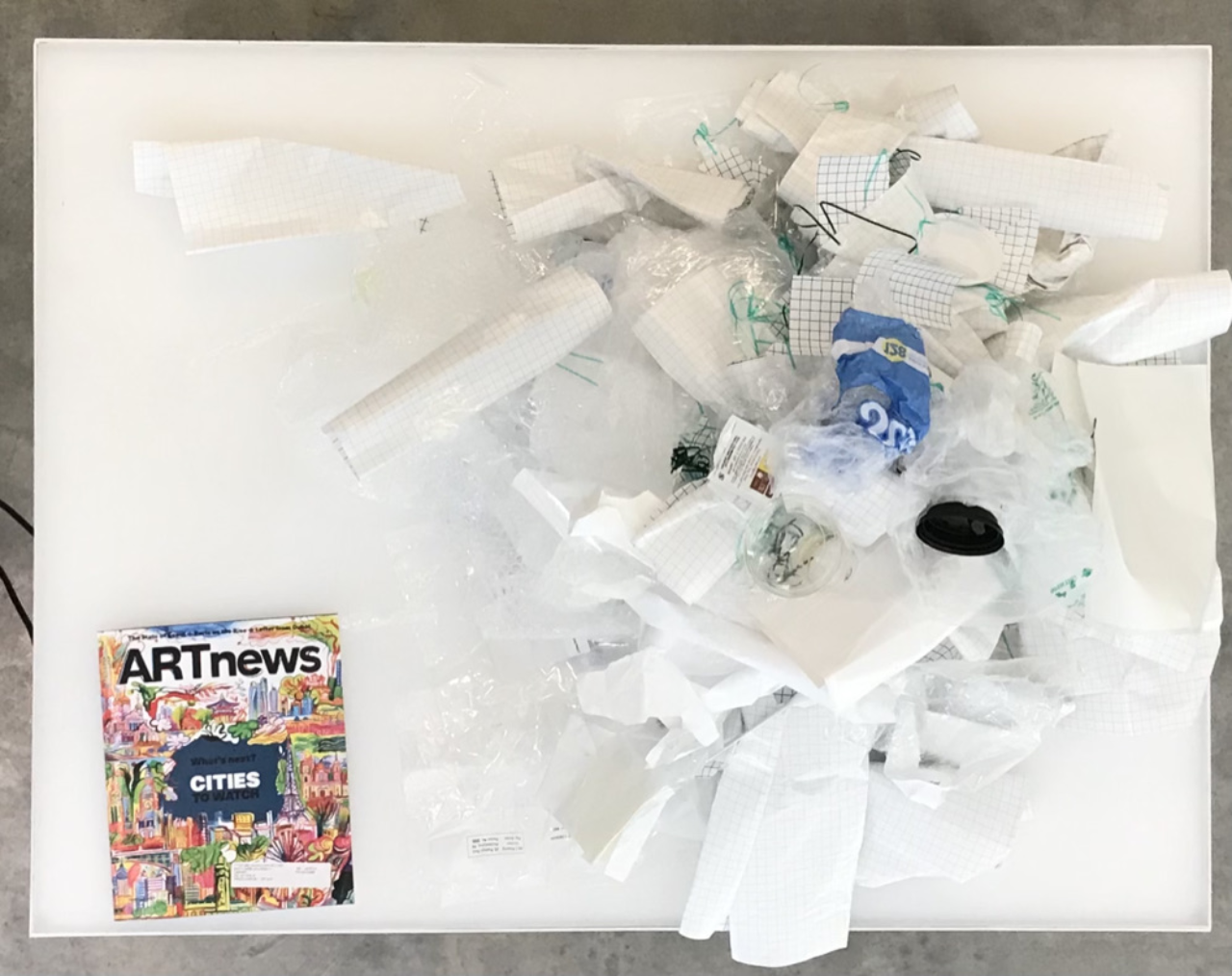 Throughout July we monitored our plastic waste in the library. Here are the results.
Plastic Free July update: we have taken a look at the our plastic use in the Emily Carr Library for the month of July. Specifically, we monitored plastic waste generated from the packaging and protection of new materials. We divided all plastics into several categories including waste from journals, book orders, and the processing of books. All other plastics were collected together.
The category that ended up with the most plastic was the journals: the majority come to us wrapped in a plastic bag, to ensure that the material reaches us in pristine condition. Some journals come in paper envelopes or cardboard sleeves. One journal came to us unwrapped, with the address label on the cover.
So what did we end up with overall?
3 padded envelopes

25 pieces of laminated paper backing from mactac, used to cover paperback books in the collection

41 plastic bags or wrappers form journals

3 large pieces of bubble wrap

9 pieces of miscellaneous soft plastic

Innumerable backings from security tags
Throughout the month, we collected just over 1 kg of plastic waste.
We will continue to collect and track the plastic waste that we are producing in the library, and look for ways to reduce it. Some considerations include examining our commitment to "perfection", and thinking about how long the lifespan of a resource such as a book will be lengthened by encasing it in plastic.
If you have any suggestions or feedback on how we can reduce plastic waste in the library please email us at library@ecuad.ca. And please take some time to explore our sustainability guide, including loads of information on the plastics crisis.