Rapid Antigen Tests: Where to Get Them On and Off Campus
Posted on May 30, 2022 | Updated September 07, 2022, 4:51pm
Filed in Faculty, Staff, Students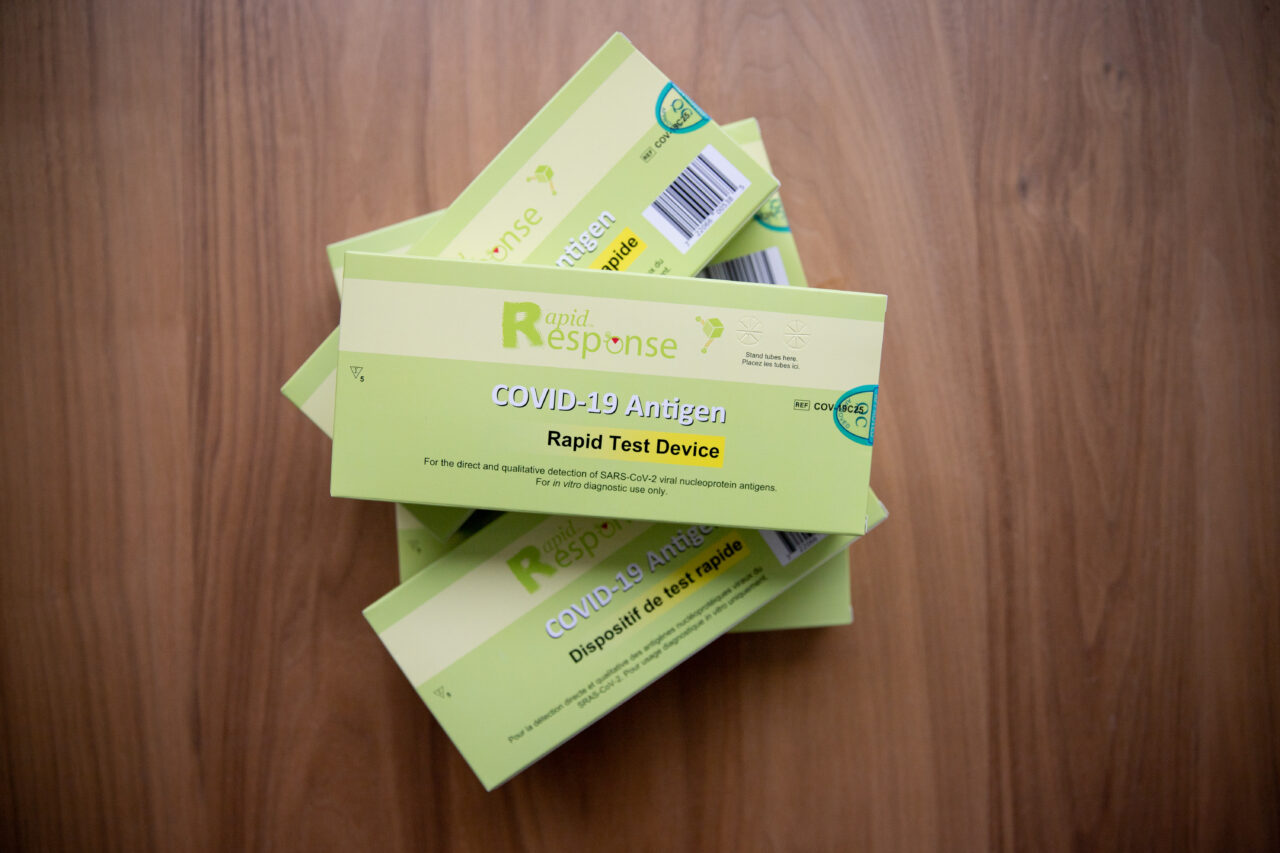 COVID-19 test kits are available to the university community.
Emily Carr University students, staff and faculty can pick up rapid antigen test kits on campus until supplies last.

Test kits will be limited to one box per person. Each box contains five tests that can be used at home by anyone experiencing symptoms of COVID-19. By providing each member of our community with tests, we're ensuring that campus remains a safe place to study, learn and create.
In addition to the test kits available through Emily Carr, the BC government has also made tests available off-campus for those who are currently eligible.
Anyone who tests positive is encouraged to self-report their positive result on the BCCDC online survey and review the self-isolation guidelines. If you test negative, please stay home until your symptoms have resolved and return to campus once you feel you can resume regular activities.
Here's where you can get your test kits.

On-Campus
Students: You can pick up a test kit by presenting your ECU OneCard at the Student Commons front desk on weekdays between 8:30 a.m. and 4:30 p.m.
Staff and Faculty: You can pick up a test kit from your supervisor/manager.

Off-Campus
People Aged 18 and Up: Residents of BC who are 18 years and older can pick up a kit at their local pharmacy. You can also pick up a kit for someone else, like a parent or grandparent. For more information, visit gov.bc.ca.

If you have any questions or need additional supplies, please contact Alex Dove, Manager, Safety, Security and Emergency Management, at adove@ecuad.ca.