TA Opportunities at the Junior Art Intensive
Posted on June 04, 2021 | Updated June 04, 2021, 1:18pm
Filed in Students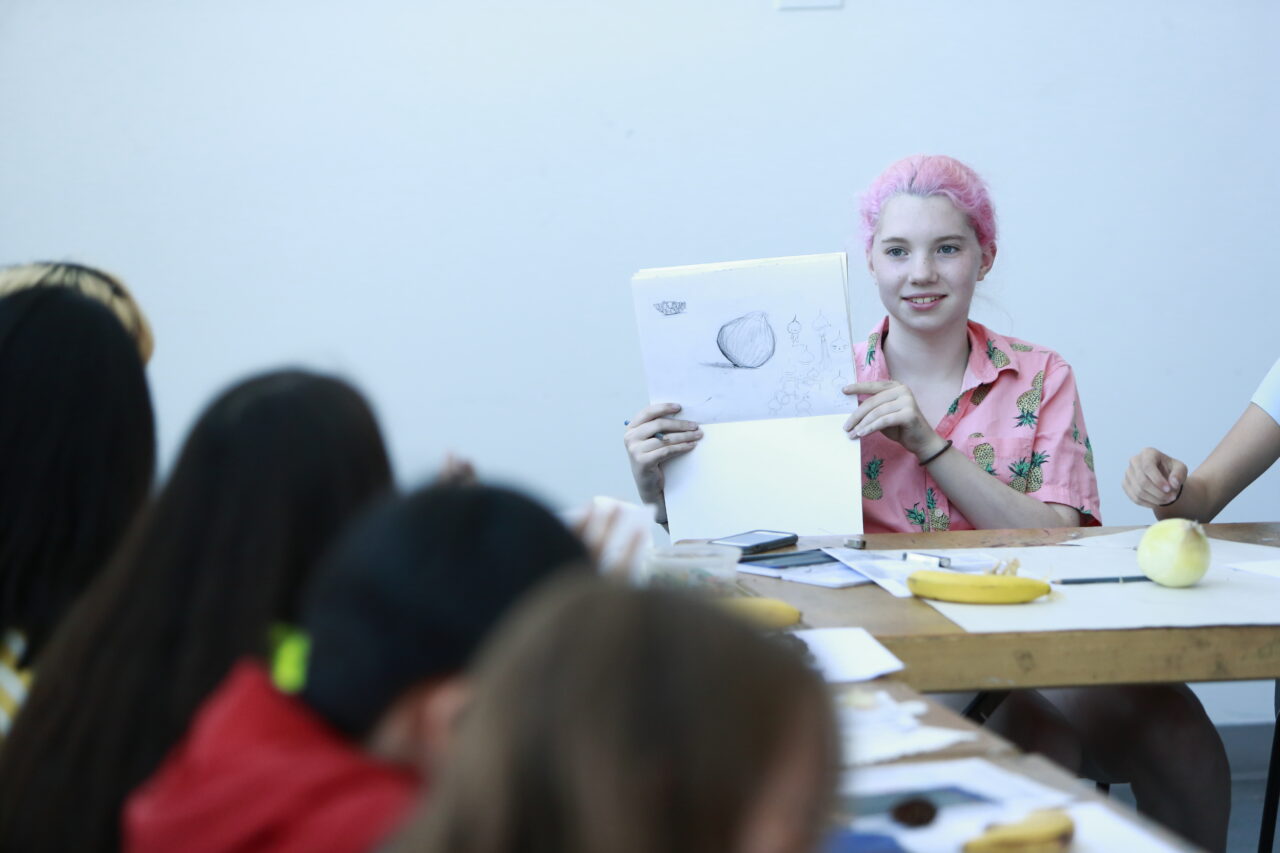 Continuing Studies is pleased to accept applications for summer teaching assistantships (TAs) from current undergraduate students at Emily Carr. TA's will support the Junior Art Intensive (JAI), a two-week art intensive for students ages 13-15.
TA's will support CETP 010 Junior Art Intensive (JAI), a two-week program (total of 60 hours). This program is open to students ages 13-15, and builds foundational knowledge and skills in Drawing, Painting, Soft-Sculpture and Stop-Motion Animation.
The Junior Art Intensive is co-taught by two instructors, and students spend one week working with the Drawing + Painting Instructor, and one week working with Soft-Sculpture + Animation Instructor. We will have two cohorts of 20 students taking the program simultaneously, each cohort starting Week 1 with a different instructor and switching instructors on Week 2. Candidates will have the option of applying to TA for the Drawing + Painting Instructor, or for the Soft-Sculpture + Animation Instructor.
Schedule:
The Junior Art Intensive runs July 19-30, Monday-Friday, from 9:00 am to 4:00 pm (PDT, GMT -7), with a one-hour lunch break (unpaid) from 12-1 pm. This program will be taught online, through Moodle and Zoom.
Program description:
In this two-week program, creative youth aged 13-15 explore 2D and 3D art-making. Working with professional art instructors in a focused workshop environment, students will complete a variety of projects in drawing, painting, animation and soft sculpture. Sketching and an examination of the creative process will complement hands-on learning to create an engaging and accessible art experience for creative youth of all backgrounds. The Junior Art Intensive builds foundational knowledge while emphasizing skill development and the creative process and helps prepare students for our Summer Institute for Teens. The program culminates in a final online exhibition of student work. More information about the Junior Art Intensive can be found at teens.ecuad.ca.
Responsibilities:
Junior Art Intensive TA's will work with the Instructor to review curriculum and plan instructional delivery and assignments. TA's can expect to gain hands-on teaching experience working one-on-one with small groups of students, conducting course-related research and co-leading classroom activities. Responsibilities may also include supporting the Instructor with the management of the online classroom (managing breakout groups, moderating chat discussions, taking attendance), preparation of presentations, and supporting students with research and assignments. TA's may also liaise with Continuing Studies staff and IT/CTS.
Ideal candidates will have:
Experience working with youth and the ability to create a supportive, responsive student environment;
Demonstrated experience and proficiency working in at least two of the four core disciplines: Painting + Drawing, and/or Stop-Motion Animation + Soft-Sculpture.
Capacity to work in an intensive and high-energy online environment;
Computer proficiency, including experience with Zoom and Moodle;
Interest and ability in making complex concepts and art techniques understandable to youth;
Excellent group facilitation and instructional skills;
Demonstrated commitment to the principles of equity and diversity; and experience promoting a respectful work and learning environment for students;
Excellent communication, interpersonal and leadership skills, and a demonstrated ability to exercise tact, sound judgment and commitment to confidentiality;
Demonstrated ability to take initiative, excellent organizational and time management skills.
TA's must have their own laptop OR have the capacity to check one out from Media Resources for every class
Remuneration:
$18.15/hour for 60 hours of contract time
Application Deadline:
Monday, June 22, 2021 by 4:30 pm
Please send a cover letter, your resume and a short teaching statement - in ONE PDF file - to teens@ecuad.ca with subject line: TA Call JAI 2021. Only selected candidates will be contacted for an interview. Successful candidates will be subject to a criminal record check. TA's must be available for a meeting(s) with the Lead Instructor and/or Manager of Youth + Community Programs prior to the course.