TheEND Emily Carr University Library Closing Event + Exhibition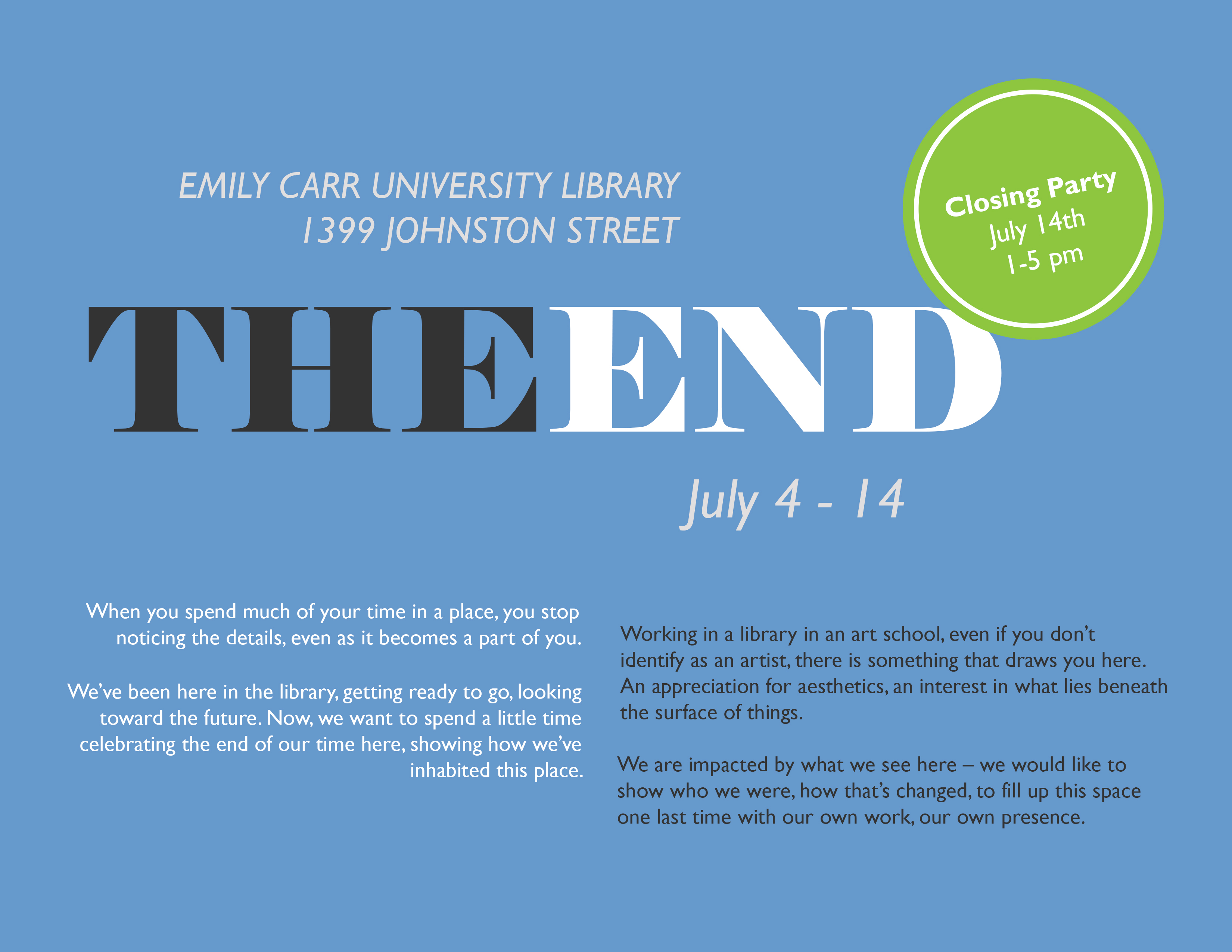 Tuesday, Jul 04, 2017 - Friday, Jul 14, 2017
The staff of the Emily Carr University Library cordially invite our beloved community of library users to attend our closing party and final exhibition at our Granville Island campus.
THEEND
Exhibition: July 4 - 14, 201
Closing party: July 14 | 1pm-5pm
When you spend much of your time in a place, you stop noticing the details, even as it becomes a part of you.
We've been here in the library, getting ready to go, looking toward the future. Now, we want to spend a little time celebrating the end of our time here, showing how we've inhabited this place.
Working in a library in an art school, even if you don't identify as an artist, there is something that draws you here. An appreciation for aesthetics, an interest in what lies beneath the surface of things.
We are impacted by what we see here – we would like to show who we were, how that's changed, to fill up this space one last time with our own work, our own presence.