Material Practice | Work and Remnants from Mount Pleasant Elementary
This event is in the past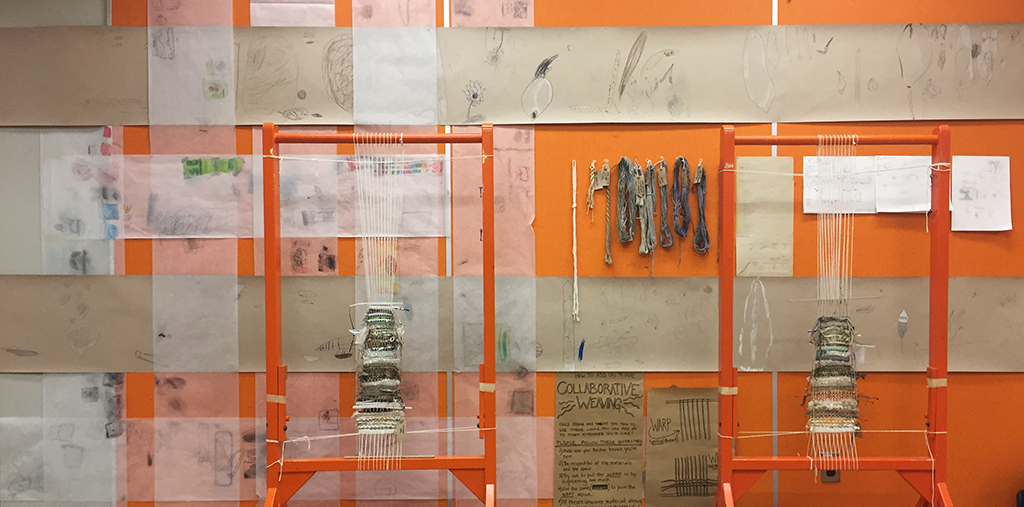 An exhibition of work in our Faculty Gallery, created by the students of Mount Pleasant Elementary and their artist-in-residence, ECU alum Jaymie Johnson.
Opening Reception | Tuesday, June 11, 4-7pm
Faculty Gallery (Level 1)
The Artist-in-Residence Studio (AIRS) program is an initiative to create dedicated art studios facilitated by professional artists within Vancouver public elementary schools. Offered in partnership with the Vancouver School Board, it provides dedicated and enriching artistic experiences for youth.
The Faculty of Culture + Community has established a sponsored AIRS space at Mount Pleasant Elementary, which will be awarded annually to one Emily Carr alum through annual competition. The inaugural recipient for the 2018/19 school year was Jaymie Johnson (BFA 2015).
Her residency will conclude in June with an exhibition of selected work created by and with the K-7 students of Mount Pleasant Elementary, to be held in the Faculty Gallery. Read more about Jaymie's residency and work with the school.
Join us for a reception on June 11. A few words from folks representing Emily Carr, Mount Pleasant Elementary, and the AiRS program will begin at 4:30. Light refreshments will be served.