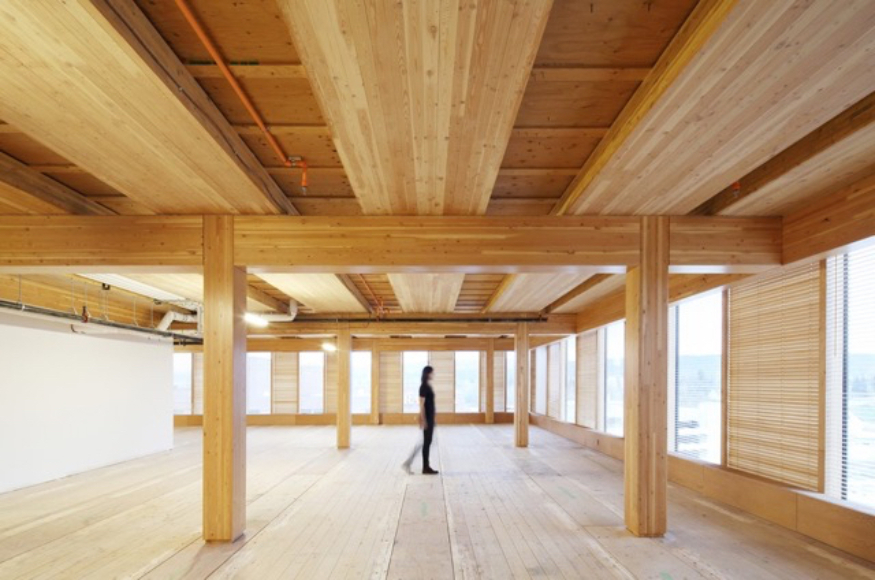 Emily Carr University Engages Prince George Residents in Defining Programming
Posted on December 04, 2015 | Emily Carr News
For immediate release
Emily Carr University Engages Prince George Residents in Defining Programming
Vancouver, CAN, December 4, 2015 | Emily Carr University of Art + Design is leading the way in expanding educational options in Prince George, BC, with the creation of the Centre for Design Innovation and Entrepreneurship at the Wood Innovation and Design Centre (WIDC). Not only is Emily Carr establishing a new campus focused on innovation, the University is exploring new territory when it comes to engaging with local communities. The University has partnered with Vancouver start-up Wantoo, and this weekend, will pilot the company's new technology to crowd-source and evaluate the types of programs it will offer in Prince George.

Wantoo helps organizations measure user-demand for their products and services and has developed an outreach platform with Emily Carr to gather input on what it will offer to the region. Wantoo's platform asks potential students and community members for feedback and offers up options to choose classes they're interested in; whether they're looking for evening classes, daytime programming or other formats. There will also be an option to submit and vote on other initiatives the University is exploring, like pop up retail experiments in the town centre, guest speakers, community events and more. This extensive engagement opportunity of prospective classes, ideas for partnerships and program activities provides future students and community stakeholders with the opportunity to directly shape and define the new campus.

"It's great to see Emily Carr take the lead in advancing higher education in the region while using new technology to connect with future students," said Michael Tippett, Wantoo CEO and Founder. "By connecting with the people they're serving early on in the program design process, Emily Carr can gain a deeper understanding of local needs and bring the world class education they're known for to Prince George and Northern BC."

"The goal in partnering with Wantoo is to ensure the community in Prince George is engaged in shaping and defining what Emily Carr focuses on in the area," said Bonne Zabolotney, VP Academic + Provost, Emily Carr University. "This is also an opportunity for Emily Carr to provide an example of the kind of innovative partnerships we create, how we engage new forms of groundbreaking technology and make meaningful artistic and economic contributions to the region."

Wantoo's interactive program will launch at the first Emily Carr University Alumni Art Market at WIDC on Saturday, December 5th and Sunday, December 6th. Over the weekend, visitors will be able to purchase creative works by Emily Carr graduates and help define the Centre for Design Innovation and Entrepreneurship in Prince George.
The Prince George Emily Carr University Alumni Art Market:
Saturday, December 5 | 11am to 4pm
Sunday, December 6 | 11am to 4pm