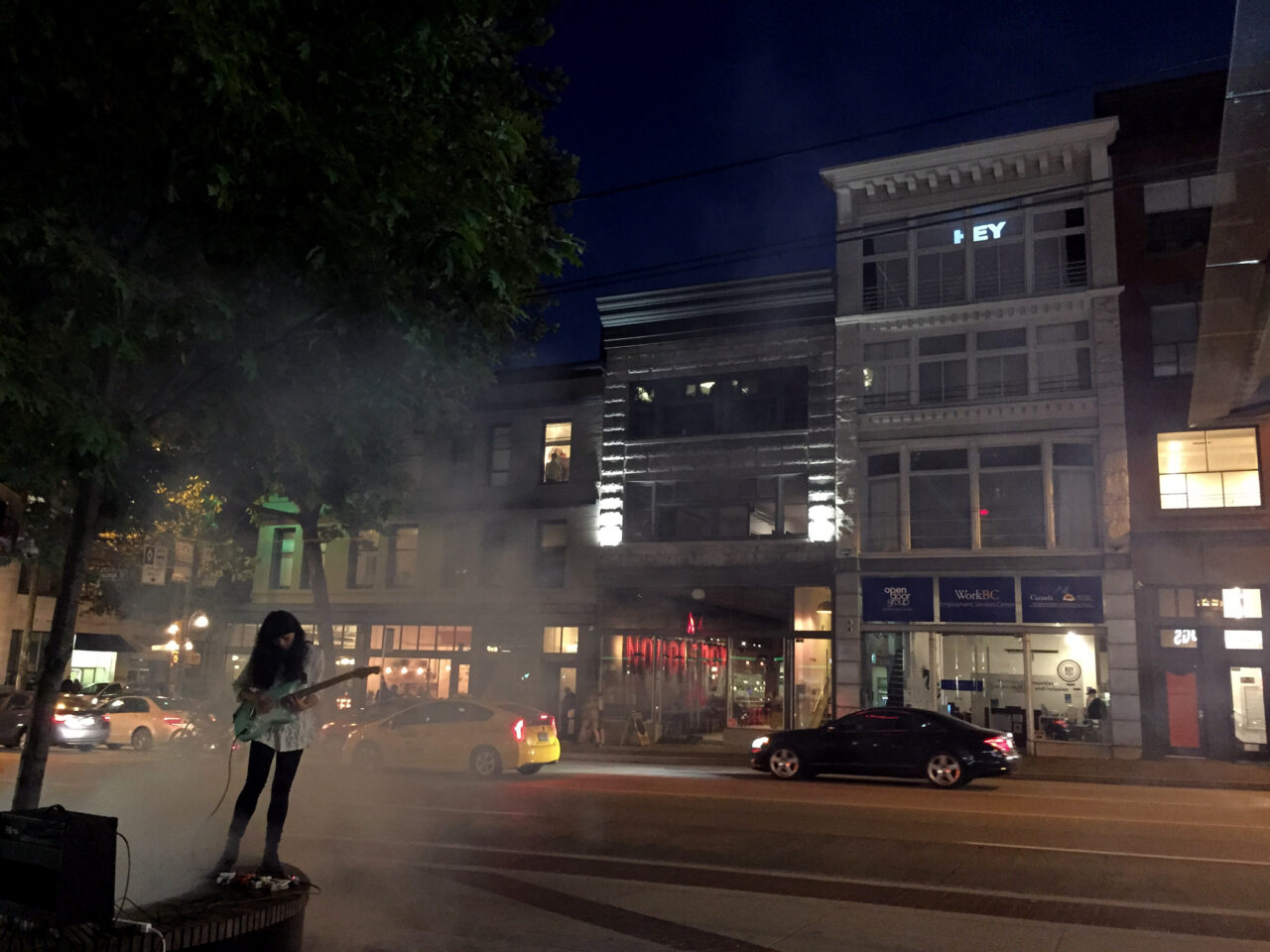 We make new things happen.
Living Labs (LL) supports creative projects, social venture, and entrepreneurship driven by art and design.
We build projects and partnership models that use art and design as a mechanism for innovation and community building, and connect with organizations to develop adaptive design labs that create an experimental "third space."

A living lab is a research concept. It is a user-centred, open innovation ecosystem, often operating in a location-based context, integrating concurrent research and innovation processes within a partnership.

In 2018, we launched Shumka Centre for Creative Entrepreneurship to act as a hub for activities relating to entrepreneurship at Emily Carr University with the aim of establishing a place where creative practitioners can find community and knowledge, as well as a connection to the resources they need to launch, fund, and organize projects across the spectrum of contemporary art and design activities.

Past and current partners include HIGHLINE, GrowLab, Microsoft, the Beedie School of Business (SFU), Mozilla, the International Symposium on Electronic Art (ISEA), Shelfie, Drive BI, Koho, Retsly, Spark CRM, Callings, Discovery Media House, Pressboard, Cognilab, Print2Peer, Control, Foodee, Silkstart, Farm at Hand, A & K Robotics, Curatio, Cassia Research, NearTuit, Downtown Prince George, Two Rivers Gallery, Citystudio, and the City of Vancouver.
Some Living Labs Projects
Living Labs applies art and design methodologies to projects at the intersection of the following key areas:
New ideas that work: Investigating partnered research as a form of creative praxis that establishes frameworks for art and design entrepreneurs to innovate, fostering the creation of "new ideas that work".
Organizational models: Exploring emergent organizational models in business and technology by creating innovative partnerships that allow for both theoretical observation on the level of the model and the practical integration of students into real-world frameworks. What organizational constructs in business and technology are emerging now, and how can the art and design university work with, in and through them to achieve broader relevance?


Let's Do Something Together.
Inquire
Research welcomes inquiries from industry and community groups who wish to partner. Contact livinglabs[at]ecuad.ca regarding partnerships, collaborations, and how to initiate access to our subject matter experts, leading edge technologies, and next generation talent.
Subscribe
Research hosts events, exhibitions, meet-ups, and speakers relevant to our Centres, Studios, and innovation in art, design, and media. Stay ahead by subscribing to our updates. Subscribe now.
Access Funding
Partnership with Emily Carr Research enables industry partners and collaborators to access government funding available for innovation and the advancement of research. Review your funding opportunities on the Research page.