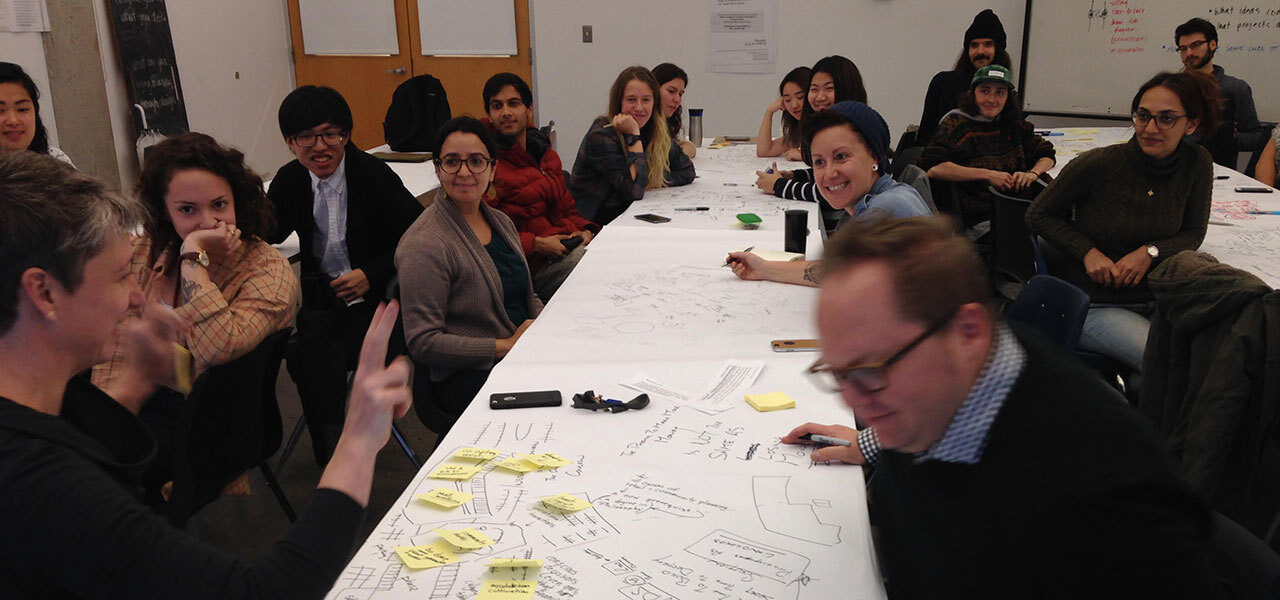 The DESIS lab is devoted to research into how design can "activate, sustain, and orient processes of social change toward sustainability." (Manzini 2016)
Sustainability is a renegotiation of the way that we live on the earth: a dramatic reduction of our resource and energy consumption. It is about social change. Social change can support significant reduction in the ecological impacts that come primarily from how people live, work, and connect with one another: this is social innovation toward sustainability.
Emily Carr Design, with its strong focus on sustainability, design research, participatory methods and contextually informed design is an ideal location for a DESIS lab. Emily Carr joined the international network of DESIS labs in 2012. We are the only DESIS lab in Canada.
The Emily Carr DESIS lab coordinator (Louise St. Pierre) and manager (Hélène Day Fraser) are in regular contact with the international community that comprises 46 DESIS Labs worldwide.
Emily Carr DESIS hosts local meetings, supports student and faculty research into social innovation for sustainability. DESIS café discussions are open to the public and the broader community.