Basically Good Media Lab (BGML)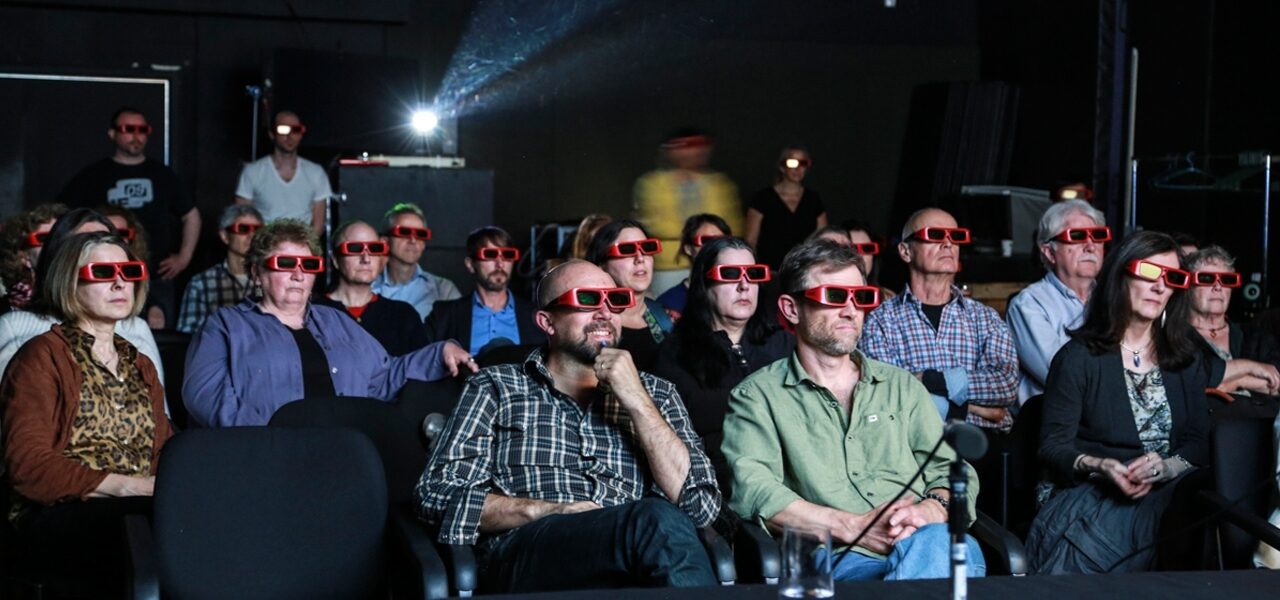 Envisioning Media
Emily Carr's Basically Good Media Lab (BGML) is committed to seeing old and new technologies through fresh eyes for cultural, social, and economic benefit.
Our research program focuses on imagining new and old media technologies in new forms of performance, creative expression, social and political impact, and community building. We steer the discussion around these technologies towards their potential impact and how individuals and groups may contribute to their development for the greater good.
With the support of our partners and students, we aim to teach, train and discover the aesthetic possibilities of immersive media and be leaders in creative technology exploration.
---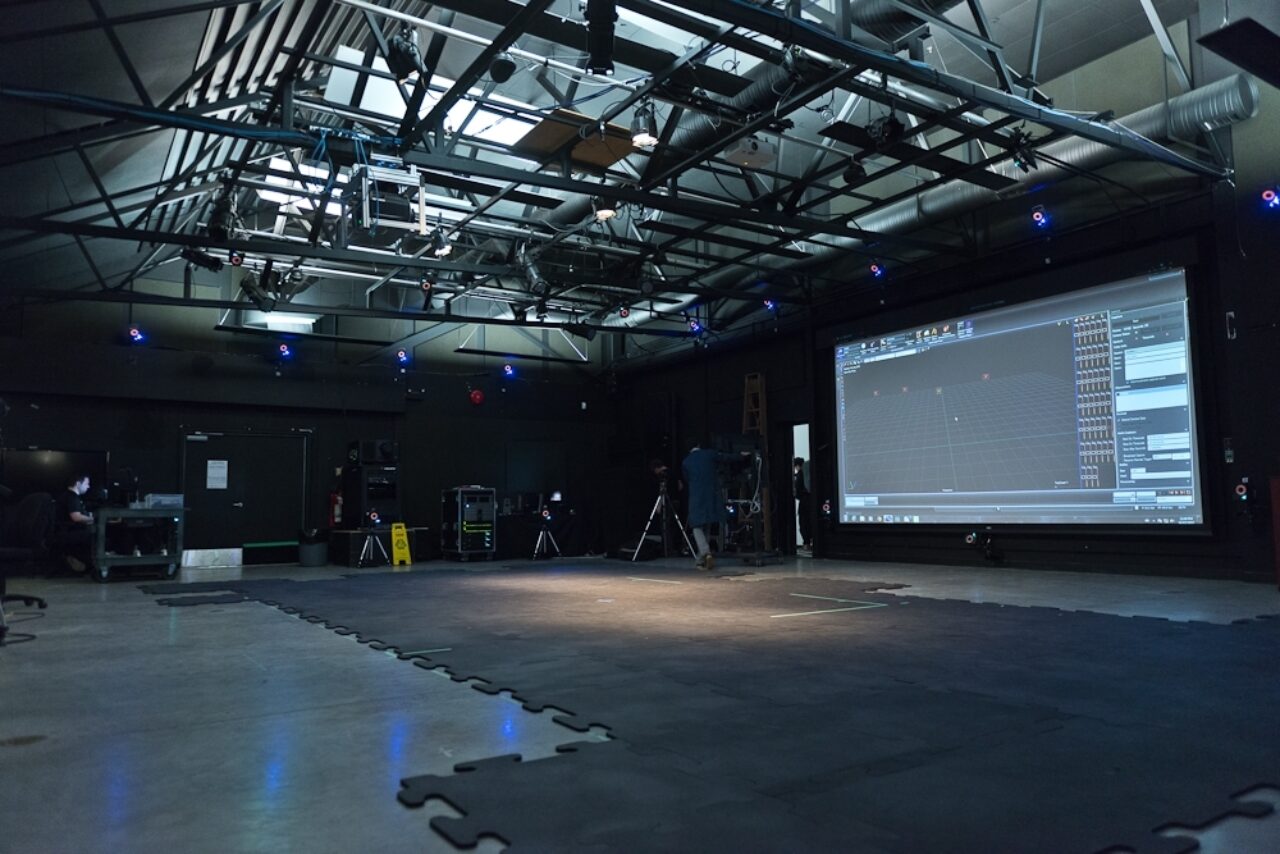 Our motion capture and visualization studio is state-of-the-art and fully equipped.
Are you interested in, or are you developing, projects requiring motion capture or tracking? Integrated Motion Studio is a large black box space that can support projects requiring motion capture or tracking and stereoscopic projection.
Our motion capture and tracking capabilities are made possible by an ever-growing infrastructure of technical tools and our skilled Technician staff. Learn about our capture volume and full equipment from the Basically Good Media Lab.
---
Learn about Basically Good Media
This video documents a dance piece, worlds, performed in August 2015 as part of the closing reception for the ISEA conference. The piece takes place over three sites: the concourse gallery and motion capture studio at Emily Carr, and the media lab at CRIM in Montreal. Dancers are present and motion captured in all three spaces and their performances are shared within each other's virtual spaces. Tracked physical objects which appear in virtual space ("proptics") act as containers for the other sites (worlds).
---
---
This video documents a TEDx talk given by Maria Lantin in March 2017. Through this interactive performance in her latest virtual reality technology, Maria Lantin pinpoints fear and its antidotes with new trends in augmented and mixed reality. Fear arises and is part of how we navigate the world. If we use it as a launch point for curiosity and learning, we can influence change on an interpersonal and technological level as virtual information locates into physical space.

---