Animation Film by Second Year Student selected for International Competition
Posted on February 29, 2016 | Updated August 06, 2019, 9:05AM
Tish Deb Pillai tells us about her inspirations and aspirations as an artist.
Please tell us about yourself.
My name is Tisha and I am currently in the third year of the Animation program at Emily Carr University. My medium of choice is 2d animation though I am equally fascinated with 3d animation and stop motion.
Why did you choose to attend Emily Carr?
I found Emily Carr's approach towards Animation fundamentally artistic and author-driven, giving me the flexibility to choose my orientation. I was impressed with the courses and alumni work that exhibited distinctive styles and trajectories of Animation.
What have you found to be most inspiring during your time at Emily Carr?
The Animation faculty! The department has a diverse selection of teachers who are extremely knowledgeable about current trends and contemporary artists. The professors are resourceful, engaging and always respectful of the students.
How has your practice changed since you began your studies here?
I have a hands-on approach to work and really enjoy the artistic stage of iteration within Animation. At Emily Carr, I learnt to push myself and really experiment with new styles, mediums and techniques. The highlight of my first year at Emily Carr was completing five Animated short pieces that were fairly different in style and content.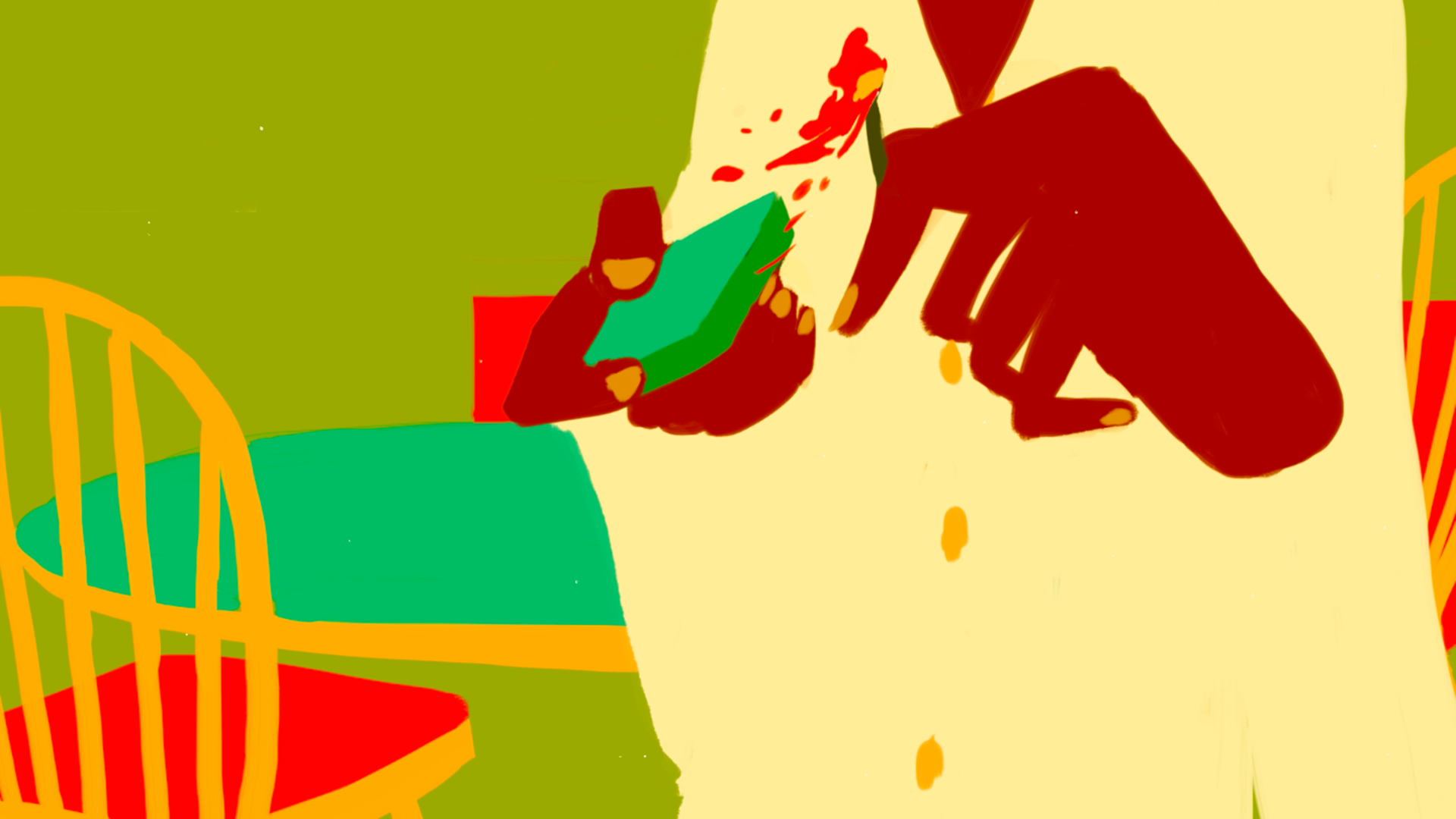 What memorable responses have you had to your work?
When my Animation professor saw my first film Bon Appetit Bon Appetight and told me to enter it into International Animation Film Festivals.
What is your favorite artwork/animation?
I'm fine, Thanks by Eamonn O'neill
Can you name three artists whose work most inspires you?
Eamonn O'neill, Henrique Barone, Federico Gutiérrez
What's the best piece of advice you've been given while studying at Emily Carr?
This is the time to ask all your questions.
After graduating from Emily Carr what is your professional goal?
After graduating from Emily Carr I would like to work with Independent firms/artists and create simple, beautiful and effective animated films.
Can you name one thing you wouldn't do without in your art practice?
Bright colours!
Learn more about Emily Carr University's Animation Program