ECU Launches Youth Art + Culture Lab in Partnership with the Richmond Art Gallery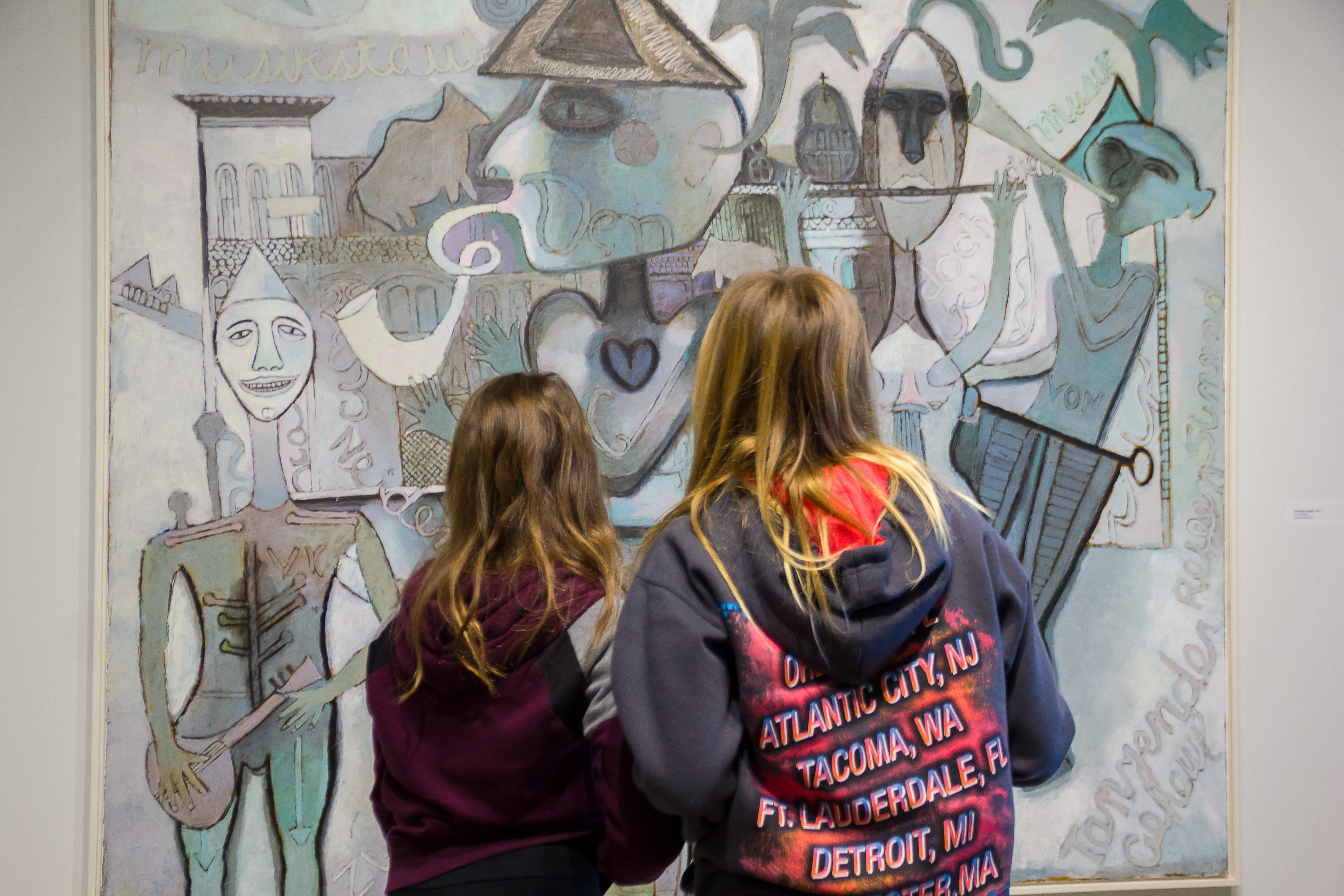 Posted on August 02, 2018 | Updated August 06, 2019, 9:07AM
Registration is now open for this immersive art-making program for teens, which will run from October 2018 to April 2019.
Emily Carr University and the Richmond Art Gallery are collaborating for the first time on a new program for teens ages 12 to 15. Registration is now open for the Youth Art + Culture Lab, offering immersive, interactive learning and creativity, led by artists and arts professionals.

Participants in the first-ever offering of the Youth Art + Culture Lab will have the incredible opportunity to participate in the creation of a new work by Adad Hannah. Hannah is an internationally-renowned artist and ECU alum who uses performance, video, and photography widely in his work, and is known for his multimedia reenactments of historical works of art.
"We are thrilled to launch Youth Art + Culture Lab with Richmond Art Gallery. This opportunity provides exciting and meaningful connections between the Richmond and Emily Carr University," said Meichen Waxer, Youth + Transition Coordinator at Emily Carr. "We believe that youth programming fosters lifelong learning, personal growth and social engagement!"

ECU is looking forward to extending their teen programming beyond Vancouver and celebrate artmaking in our neighbouring cities. The Youth Art + Culture Lab is designed to engage participating teens in the arts community in Richmond, and see their own city as a site of cultural production. The program is also open to teens from other communities.
Founded in 1980, the Richmond Art Gallery is the only public gallery in Richmond, the fourth-largest city in BC. Richmond is an exceptionally diverse city, where more than half of residents are of Asian descent, and participants in the Youth Art + Culture Lab will also engage with the work of Indigenous Taiwanese artist Wen-Li Chen and Chinese-Canadian artist Xiaojing Yan.
"The Richmond Art Gallery is ecstatic to partner with Emily Carr to nurture new opportunities for youth," said Shaun Dacey, Director of the Richmond Art Gallery. "The new program will promote youth's own experimentation and exploration of artistic practice working closely with professional artists, right here in Richmond!"
For youth interested in pursuing higher education or a career in art or design, ECU's Teen Programs provide engaging introductions to studio practice, art-making, and visual culture. And for all participants, the Youth Art + Culture Lab is an opportunity to get involved in the community, learn creative problem solving, and make new friends.
Space is limited for the Youth Art + Culture Lab, which will take place on Sunday afternoons at the Richmond Art Gallery and the ECU campus, with breaks for holidays. View the full schedule.